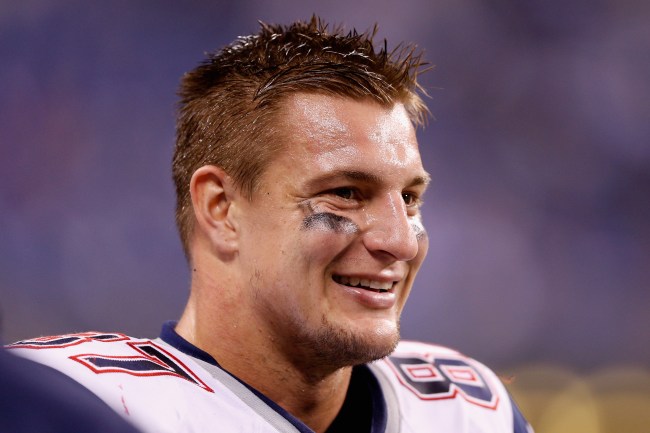 If there's anyone who embodies the spirit and overall je ne sais quoi of today's video game playing NFL fan, it has to be Rob Gronkowski. The freewheeling, playful, dancing, all-around ridiculous human (and terrific football player) has a good time and does so in a way that never seems to get the New England Patriots in trouble. The partying isn't stopping for Gronk any time soon, as he has one more thing to celebrate: being named this year's Madden cover athlete.
Gronk joins guys like Michael Vick, Marshall Faulk, Donovan McNabb, Drew Brees, Richard Sherman, and the immortal Peyton Hillis in the cover fraternity, but he'll have to do his best to avoid the spooky and definitely real Madden cover jinx.
This isn't the only cover Gronk is on – he also earned himself a GQ cover for his trouble, although I'm not sure which one means more to him at the moment.
"It's a really special honor to appear on the cover of Madden NFL 17," said Gronkowski in an EA Sports press release. "It's one of those things that pretty much every guy in the league secretly dreams of, so to actually be the one on the cover, it's a really big deal."
You can grab Madden NFL 17 on Aug. 23 for your favorite game-playing console. In the meantime, let's watch Gronk spike some stuff.