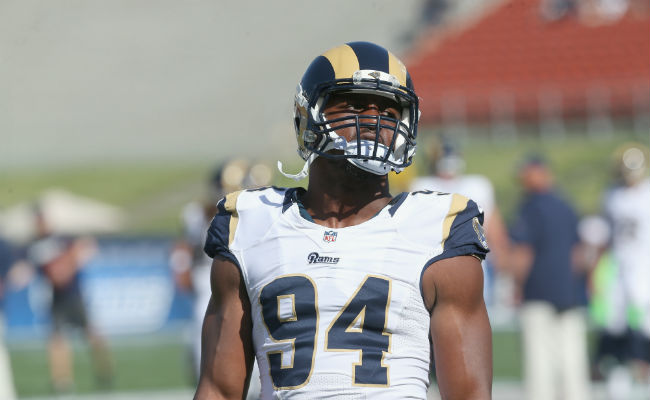 The first big move of the new season was made on Friday, and the season won't start for another week and a half.
The Los Angeles Rams traded Robert Quinn to the Miami Dolphins on Friday. The trade won't be complete until the new year league year begins on March 14.
Compensation for the Rams for the trade was not initially made clear for the defensive end out of North Carolina, was the 14th overall pick in the 2011 NFL Draft. Later Schefter reported that the Rams would get a mid-round pick for the two-tie Pro Bowler.

Quinn moved to outside linebacker in Los Angeles' new 4-3 defense as Wade Philips took over on that side of the ball in 2017. But ESPN reported the move was more salary cap realted than performance-based.
Dealing Quinn was motivated largely by opening up salary-cap space; he is set to cost more than $25 million toward the cap over the next two seasons. The Rams are still responsible for the proration of Quinn's initial signing bonus, which is now a little less than $1 million. But in trading him rather than cutting him, the Rams were able to gain an additional midround pick — which they gave up in last week's trade for All-Pro cornerback Marcus Peters.
The move sets up a good Miami defense to get even better, and they'll essentially get Quinn in a contract year to show what he can do.