The world is still in shock over Ronda Rousey's 48-second technical knockout loss to Amanda Nunes at UFC 207. Nunes hammered Rousey until Herb Dean had to step in and call the fight. While Rousey was coming off of a long hiatus and Nunes is the women's bantamweight champion, it was still stunning to watch someone who dominated the division for so long get beaten in such convincing fashion.
The fight was kind of hard to watch – for proof, listen to the audio from Rousey's corner as she got obliterated by Nunes. It's even more incredible when you look through the pictures taken of the fight, as they show how thoroughly Rousey lost.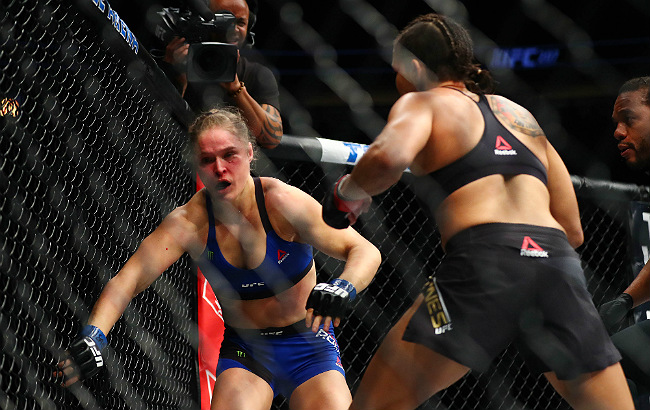 But of course, Rousey getting hammered wasn't the only story of the fight. Nunes, obviously, deserves praise for getting the win, and you can imagine that she was over the moon because of the biggest win of her life.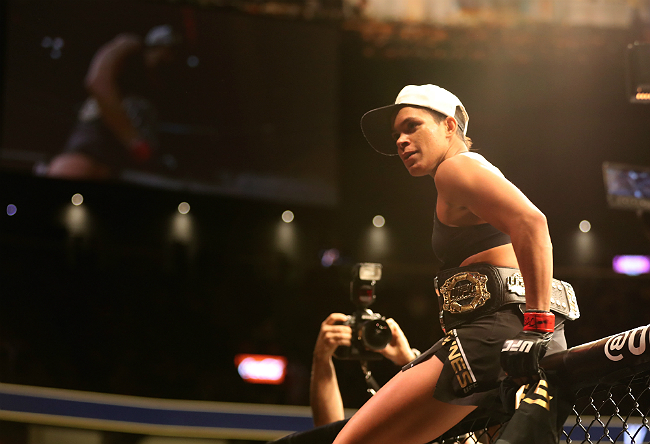 Still, it's unfathomable that Rousey – who dominated the women's bantamweight division in UFC for so long – has so thoroughly lost her last two fights. After falling to Nunes, the former champ looked like she was stunned.


Now, everyone is going to wonder what Rousey does next. She's said that UFC 207 would be one of her last fights ever, and she also hyped up the importance of this fight by saying "I'm coming back to win this title for the people that believed in me. Everything in my whole life that I've worked for, everything depends on it. Everything is at stake." Seeing as how she thoroughly lost a fight that she put so much emphasis on, maybe her days in MMA are numbered.