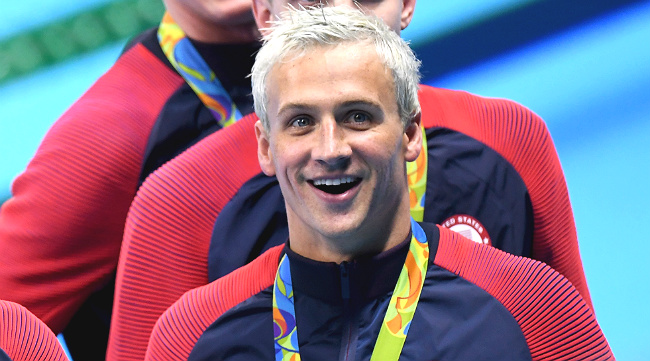 Ryan Lochte's swim teammates have thrown the 32-year-old under the bus, telling police that lying about a robbery involving criminals dressed as police was all his idea.
Jimmy Feigen, Jack Conger and Gunnar Bentz were the other swimmers in the alleged vandalization and fight at a gas station, a story that has been fishy from the start. The other swimmers are now implicating Lochte as the cover-up artist. Lochte fled Brazil despite authorities telling him he wasn't allowed to leave the country. With Feigen, Conger and Bentz still in Rio, they have reportedly confessed that the robbery tale was fabricated.
Considering the pace at which this story is unraveling today, there should be another update soon.
https://www.instagram.com/p/BJQhZ_GADrM/?hl=en