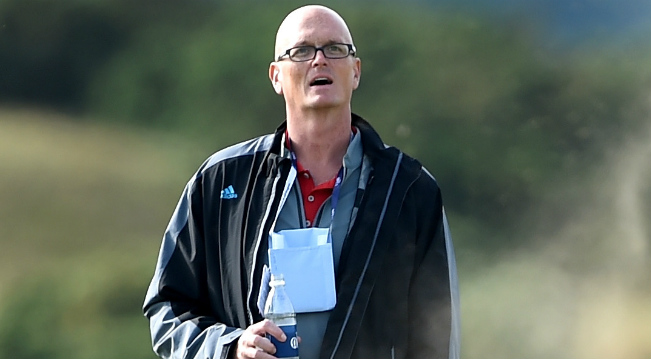 ESPN is in something of a transitional phase right now. The network has another round of layoffs coming around Thanksgiving which will reportedly focus on its flagship program, SportsCenter. While that's happening, ESPN is working on a somewhat-repackaged version of the show that will air twice a day on Snapchat.
With everything going on, it would be understandable if ESPN tried to make sure there was some type of continuity in Bristol. Based on reports about the futures network president John Skipper and longtime personality Scott Van Pelt, that is going to happen.
The Big Lead reported on Tuesday that ESPN and Skipper, who has been at the helm of ESPN since 2012 and with the company since 1997, had agreed to a contract extension that would keep him in charge through 2021. It marks the second extension that Skipper has signed in the last few years, as he put pen to paper with ESPN in 2015 on a deal that would keep him through next year.

As for Van Pelt, The Hollywood Reporter brought word of his own new deal. While there's no word on how long he'll be in Bristol, the report indicated Van Pelt's strength among the demographic of males between the ages of 18-34 — he draws an average of 181,000 viewers a night, which eclipses what both Jimmy Fallon and Steven Colbert pull despite their shows beginning half an hour sooner.
Van Pelt released a statement on his extension, saying "I was thankful ESPN had enough faith in us to give us the opportunity to try a different type of SportsCenter a couple of years ago. I'm equally grateful they felt we had earned this vote of confidence. We tried to outperform our last deal and we'll try to do the same with this one."
Keeping Skipper around means ESPN has a familiar face in charge as the network tries to navigate a world where cord cutting is increasingly popular, while Van Pelt is one of ESPN's most beloved personalities whose late night show has found an audience. At a time of turmoil for the Worldwide Leader in Sports, it's a good sign that they're going to keep two of most recognizable faces around.