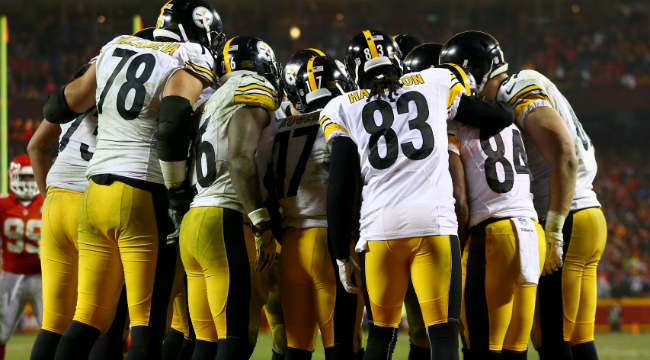 The AFC Championship game is on Sunday, and when everything's on the line for an elimination game such as this, you want your team as healthy as possible for the game. The Pittsburgh Steelers may not have that luxury, however, with as many as 15 players reportedly coming down with a 24-hour flu bug this week. Tight end Ladarius Green and wide receiver Darrius Heyward-Bey are among the few who have missed practice as a result, according to ESPN.
Head coach Mike Tomlin was the first to head off the illness working its way through Pittsburgh's locker room as any sort of excuse for poor performance during the game, saying, "We'll be there, we'll be ready to play, this is just part of normal things that happen over the course of a season."
That's fine, and if the bug is as minor as he claims, it shouldn't really make a major impact on the game. But excuses are for the fans anyway, not the coaches, and when the New England Patriots are involved in the game, there's one predictable explanation to fall back on.
Since Bill Belichick became head coach, the Patriots have been penalized twice for trying to gain illegal competitive advantages, first for Spygate and more recently for Deflategate. Sure, accusing a football team of possessing and using weaponized flu vaccine is a little over the top, but so is Belichick in his desire to gain the slimmest of edges over the competition. All we know is that if the Patriots win, it was only because of the flu and all other explanations are invalid. Right?
(Via ESPN)