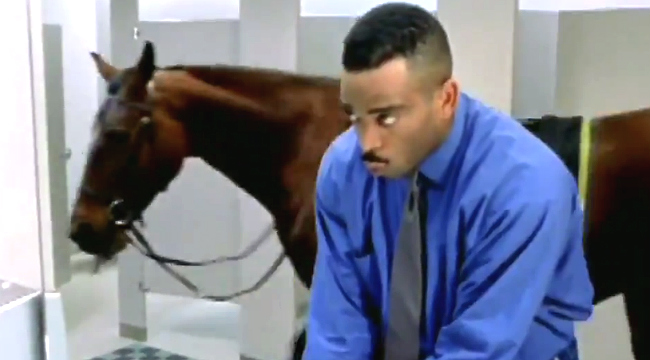 Beloved ESPN personality Stuart Scott passed away three years ago on Thursday. Scott was 49 when he died following a battle with cancer, and while there are plenty of great personalities at the Worldwide Leader in Sports, Scott's passing left a void that can never be filled. He was a larger-than-life anchor who was a breath of fresh air whenever he took the airwaves.
This was often on display during the network's famous This Is SportsCenter commercials, which would oftentimes highlight how cool of a customer Scott was. To honor him on the anniversary of his passing, ESPN decided to tweet out a compilation of his best moments from the memorable ads, and they're all fantastic.
The thing that makes this so funny is that, if you're a longtime fan of ESPN and its series of This Is SportsCenter commercials, you know the plot of most of these ads despite the fact that these are mostly clips. That's because these are part of an iconic series of commercials, and Scott always managed to put forward hilarious performances despite the fact that they were no more than 30 seconds long. Some of these ads are iconic, some of them are just silly, and like Scott, all of them are unforgettable.