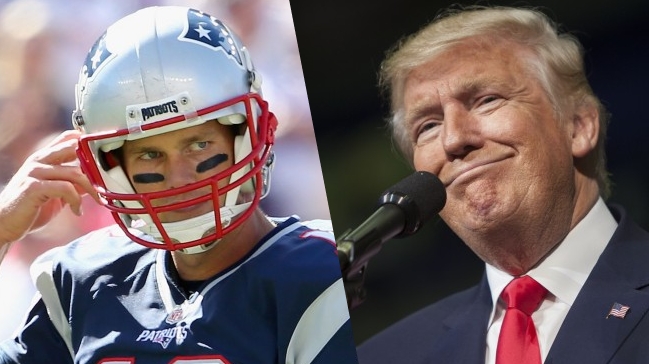 Donald Trump picked his friend Tom Brady's team to win the Super Bowl, but he left his own party before the game ended.
The 45th president of the United States left his viewing party at Mar-a-Lago in Florida by 9 p.m. eastern time, which would be during the halftime show shortly after Brady thew a back-breaking interception that put the Falcons up 21-3 at the break.
Trump is actually a huge New England Patriots fan because he's friends with every major player in the franchise. Trump and Patriots head coach Bill Belichick are pen pals. The then-presidential candidate actually read a letter from Belichick to a crowd at a rally before the election in November. Though everyone involved with the team has been mute about their relationship with Trump in the months since, Trump was more than happy to root on the Patriots publicly and picked the team to win in an interview before Super bowl 51. He's also rallied against NFL commissioner Roger Goodell publicly, which is something the Patriots certainly appreciate.
Trump leaving early meant he missed Brady—a very positive person who isn't sure what's going on outside of NRG Stadium these days—fall further behind the Falcons in the third quarter of his seventh Super Bowl appearance. The team did, however, mount a bit of a comeback in the fourth.
I'm sure they'll chat about it on the phone someday, like friends are wont to do.