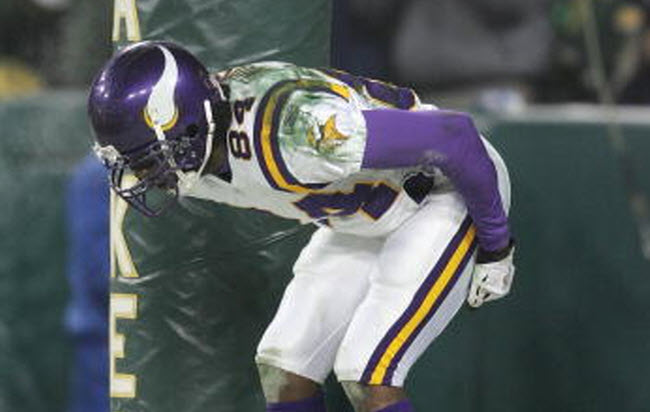 Ten years ago, on January 9th, 2005 the Minnesota Vikings played the Green Bay Packers on the frozen tundra of Lambeau Field. With 10:18 left in the game, the Vikings' Daunte Culpepper lofted a beautiful pass down the sideline to Randy Moss for a 34-yard score. You likely don't remember the play itself, but can recall the TD celebration and subsequent commentary from broadcasting moral authority Joe Buck.
In the week following the game, Vikings owner Red McCombs asked FOX to remove Buck from their upcoming playoff game saying he presented a "prejudice" and "surpassed objective reporting." The network did not comply with that request.
When Moss joined FOX Sports in 2013, Joe Buck addressed the issue live on air.
"We good? You did your thing on the field, I did my thing in the booth," Buck said, opening the discussion.

"I played the game, you analyzed it, you said what you said, I did what I did, and we moved on," Moss replied, not unkindly. "How about that?"
What Buck failed to mention in the broadcast and what many people outside of Green Bay aren't aware of is the tradition of mooning the opposition's bus after the game—something Green Bay fans have been doing for decades. Moss was simply giving it back to them that day.
To the best of my knowledge Buck never apologized for going overboard nor has he ever referred to Packers' fans pulling down their pants as a "disgusting act."
[ESPN]