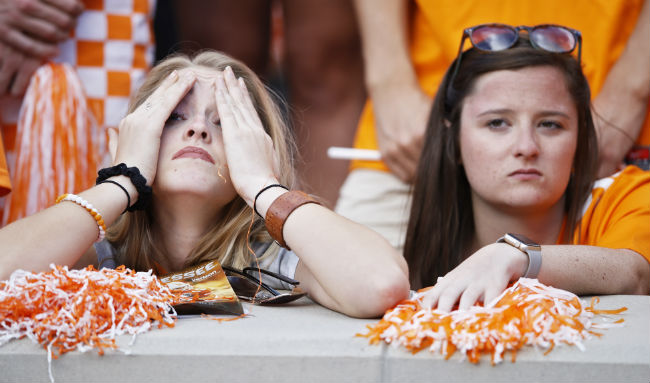 The Tennessee Volunteers football team is having a hard time hiring and keeping people employed. Earlier this season the Vols fired Butch Jones, and they thought they had hired a replacement in Greg Schiano before that hire blew up in their collective faces.
A number of new names were brought up throughout the week, including Washington State head coach Mike Leach. In fact, it seemed very likely that Leach would be named head coach until early Friday, when Tennessee athletic director John Currie was promptly fired.
Hiring a head coach without an athletic director isn't unheard of, but it's very hard to get fired just eight months into your job and in the middle of a coaching search. So what happened? Chicanery, according to reports.
https://twitter.com/Brett_McMurphy/status/936614721284911104
If Phil Fulmer is actually sabotaging the search in order to get himself the athletic director job, it appears that he's halfway to his dream. But what a weird way of achieving said dream, in essense throwing an entire football program and fanbase into chaos just to then lead said program to… relevancy again? Seems harder than it should be.
Anyway, former Vols head coach and Twitter superstar Lane Kiffin even chimed in, giving advice on what the school should do next.
Managing to get Tee Martin at this point would be a dream for Vols fans who have had a nightmarish week. In fact, hiring anyone at this point would be ideal. It would mean the worst coaching search in recent memory is at least over.