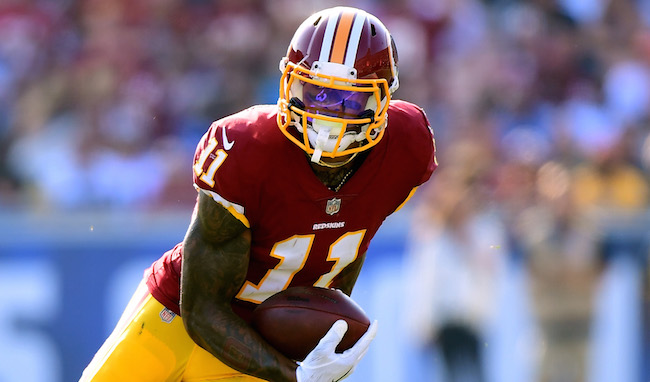 Racial tensions around the NFL are extremely high amid the continuing conversation surrounding players protesting during the national anthem, as started by Colin Kaepernick. The calls from fans for players to stand for the anthem are inseparable from race, as it has been almost exclusively black players that have protested and what they are protesting — at least, what the original protests were — is racial inequality and police brutality.
Whereas the discussions around the protests have, for the most part, featured veiled racial remarks, this past weekend in Kansas City, Washington wide receiver Terrelle Pryor found himself coming in contact with overt and direct racism from Chiefs fans.
According to Pryor's Instagram story, the incident in which he flipped off and yelled at fans by the tunnel leaving the game was sparked by a number of fans calling him the n-word throughout the game and going into the locker room.

Racial slurs being hurled at players is sadly nothing new in sports, and in the current climate of the NFL one can't help but see the correlation between the tensions around the protests and this. Pryor notes in his post that this is why players are protesting and taking a knee, because issues of racism are still very much a problem.
Pryor said he apologizes to his teammates and the organization for the way he reacted, but also stated that being repeatedly called the n-word will eventually cause someone to start "acting up." According to The Washington Post's Master Tesfatsion, the NFL is investigating the incident that occurred in the tunnel.