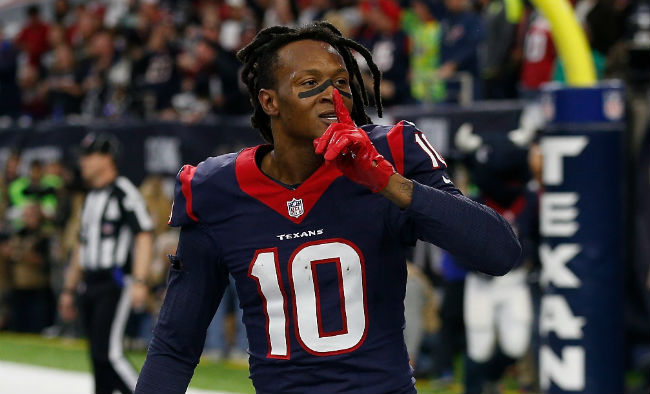 Draymond Green wasn't the only pro athlete upset about Bob McNair's insensitive comments about NFL players silently protesting during the national anthem. In fact, players on the team he owns were reportedly very upset about it.
The Houston Texans reportedly considered a walkout on Friday after a comment McNair made to NFL owners and player representatives was made public in a story published by ESPN.
McNair said that "we can't have the inmates running the prison," in reference to the league's response to protests about police brutality against people of color. The response outraged NFLPA president Troy Vincent in the meeting where McNair made the comment, and once it was made public McNair had to make a public apology on Friday.
But his own team debated walking out in protest of its owner's comment.
And according to Schefter, at least one player on the team did protest the comments by skipping practice on Thursday. DeAndre Hopkins, a star wideout for Houston, was missing from the field on Friday.
All of this is a terrible look for the NFL, which seemed to have quelled the majority of protests by co-opting them as messages of unity and love. But NFL owners worrying about their own bottom line seem to have gotten in their own way here, and now McNair has to deal with the fallout that's happening on his own team.