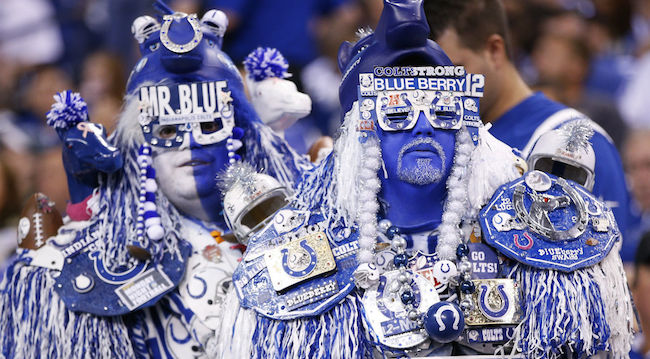 The news of the St. Louis Rams officially moving to Los Angeles isn't even 24 hours old yet, and another NFL franchise is trying to steal some of the team's abandoned fans. On Tuesday evening it was announced that the St. Louis Rams would be on their way back to Los Angeles, after league owners voted 30-2 to move the franchise from Missouri.
As early as Wednesday morning, the Indianapolis Colts attempted (perhaps humorously) to gain some of the Rams fans who are now without a professional football team. The Colts' official Twitter account posted a tweet showing the exact distance between Indianapolis' Lucas Oil Stadium and Edward Jones Dome. It's actually, according to the Colts' calculations, only a 3 hour and 48 minute drive.
This is obviously a bit premature, but it's pretty funny by the Colts. The other option for Rams fans – at least geographically speaking – would be the Kansas City Chiefs. According to Google Maps, the Edward Jones Dome is a 3 hour and 30 minute drive from Arrowhead Stadium. And there's always the option of St. Louis fans moving out to Los Angeles to follow their team, which sounds a lot more drastic than a quick 3.5 hour trip. On a more serious note, it'll be interesting to see whose bandwagon Rams fans jump on.