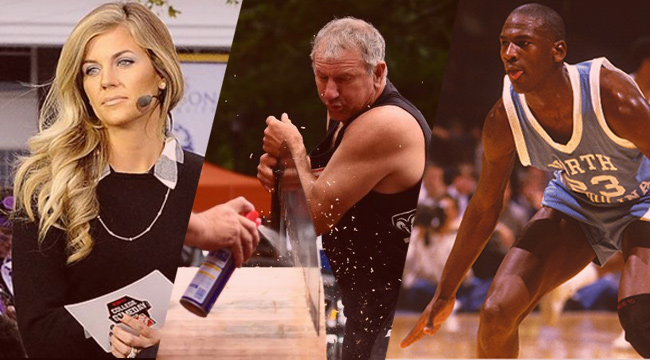 We made a concerted effort on Uproxx Sports to write more in-depth features in 2015, and the result was dozens upon dozens of original pieces that spanned the spectrum from serious to whimsical. What follows is not an exhaustive list of those efforts, but a highlight reel of our personal favorites for you to enjoy for the first time, or as an encore.
The Making Of Russell Westbrook's NBA LIVE 16 Cover
We go behind-the-scenes at EA as the Thunder star participates in a cover shoot, motion capture session, body scanning, and more.
Weathering The Crimson Storm: How One Football Team Ended A 32-Game Losing Streak
In tiny Bethany, Oklahoma, there's a college football program that prides itself on more than just wins and losses.
A Very Serious Evaluation Of Every TuneSquad Player From 'Space Jam'
Breaking down the pros and cons of all 20 players on the roster.

Chopping Wood: Logs Fly And Lumberjacks Cry When Timbersports Invades Central Park