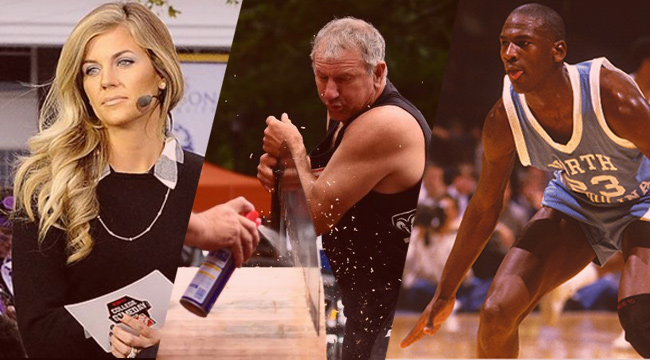 We made a concerted effort on Uproxx Sports to write more in-depth features in 2015, and the result was dozens upon dozens of original pieces that spanned the spectrum from serious to whimsical. What follows is not an exhaustive list of those efforts, but a highlight reel of our personal favorites for you to enjoy for the first time, or as an encore.
The Making Of Russell Westbrook's NBA LIVE 16 Cover
We go behind-the-scenes at EA as the Thunder star participates in a cover shoot, motion capture session, body scanning, and more.
Weathering The Crimson Storm: How One Football Team Ended A 32-Game Losing Streak
In tiny Bethany, Oklahoma, there's a college football program that prides itself on more than just wins and losses.
A Very Serious Evaluation Of Every TuneSquad Player From 'Space Jam'
Breaking down the pros and cons of all 20 players on the roster.

Chopping Wood: Logs Fly And Lumberjacks Cry When Timbersports Invades Central Park
Here's what happened when Stihl Timbersports decided to celebrate the 30th anniversary of the sport with a championship in New York City.
The Fascinating Story Behind Brady Quinn's Unforgettable Draft Day Slide
Let's look back at the Cleveland Browns' memorable trade up to No. 22 to take the Notre Dame quarterback after he fell in the first round.
Stay In Oakland: Raiders Fans Agonize Over The Possibility Of Their Team Relocating, Again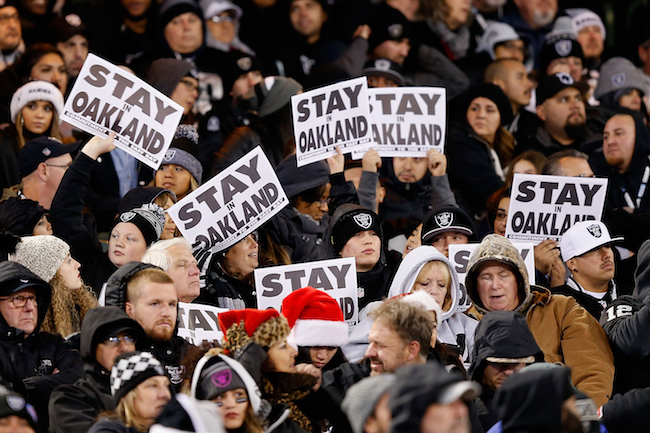 The Raiders may have played their final game in Oakland, but their victory over the Chargers on Christmas Eve was no funeral.
An Interview With Samantha Ponder, Who Reveals The Greatest 'College GameDay' Location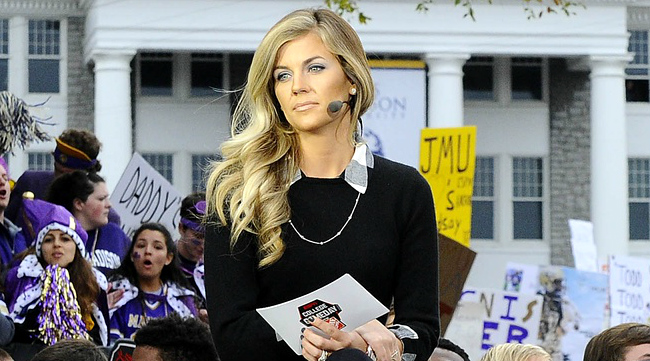 The ESPN College GameDay star gives her craziest fanbase, favorite coaches to interview, and more in this extended conversation.
The Best That Never Was: Shining Light On Raymond Lewis, L.A.'s Legendary Streetballer
Raymond Lewis was maybe the best player to ever come out of L.A. Why didn't he ever play in the NBA? A new Kickstarter seeks to answer that.
How I Spent $100 On Fried Food And A Seat To Texas Vs. Oklahoma
We sent a writer to the Texas State Fair with $100 to buy all the fair food he could and scalp a ticket to Oklahoma vs. Texas. Here are the results.
Let's Redesign Every NFL Logo As Donald Trump
Donald Trump always wanted to be an NFL owner. Here's the next best thing.
The Story Behind The Time Michael Jordan Hit His Head Against The Backboard During A Game
Michael Jordan could seemingly do things no basketball player could ever do, even in college. This was one of those things.
Here's What Happens When A Northerner Goes To A NASCAR Race
If there's anything more American than Memorial Day weekend at the Coca-Cola 600, then this kid from Cleveland hasn't found it yet.

Why Virginia Tech Fans Are Some Of College's Best
Before losing to No. 1 Ohio State, the Virginia Tech faithful showed why any football fan should go to a game in Blacksburg.

Everyone Should Experience The Duke-UNC Rivalry In Person
It's hard to understand what makes this game so special until you go in person.
Remains Of The Game: How The SEC's First All-Black Lineup Changed Hoops Forever
Boonie reflects on the 1973 Alabama team who became the first in Southeastern Conference history to start five African-American players.

The Pistons Playoff Hopes Are Real Because Of Andre Drummond's Evolution
Andre Drummond is scoring and rebounding like no one ever has, but is still a long way from being passable in the post – let alone good.
'Father' Knows Best: Lessons From LeBron Lead To Matthew Dellavedova's Breakout Performance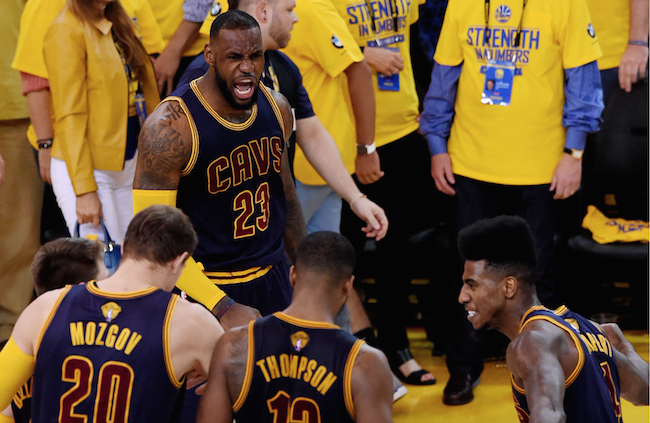 Matthew Dellavedova led the Cavaliers in scoring in Game 6 against the Bulls. That's just more evidence LeBron's homecoming was a good idea.