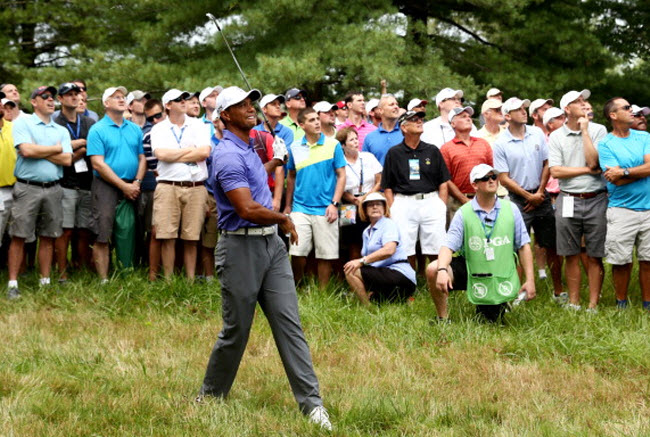 Slowly but surely, sports organizations are embracing the ever changing landscape of social media. Organizations now hire younger people to run their Twitter accounts and capture their vines. It's a fairly new marketing field, which makes for uneven decision making when it comes to its governance.
On Thursday the PGA revoked the media credentials from golf reporter Stephanie Wei for using the new social media app Periscope.
In the wake of the Rockets social media incident, this firing appears even more inflammatory. Wei apparently did not violate any broadcasting rules by using the new app. Revoking a press credential for using a new medium feels reactionary at best and irresponsible at worst.
Periscope is a live streaming video app that allows users to share short videos with their followers. The app became popular after it was bought by Twitter.
The PGA's decision could have ripple effects throughout the rest of professional sports. With Snapchat, Instagram and Vine, media members have numerous channels to share streaming video of behind the scenes action. Periscope doesn't differ much from these apps. The NHL has already restricted access to live streaming apps like Periscope due to broadcasting concerns. However, these concerns don't seem to problematic when it comes to watching sports. Media members can't provide footage of live games that even closely resembles a professional television broadcast.
It will be interesting to see how the other leagues react to new video apps going forward.