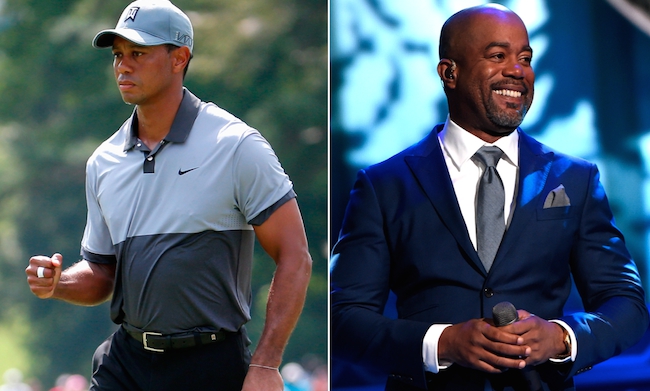 Tiger Woods turned 40 this week, which is crazy to think about. Still, it's always a big milestone for anybody. But instead of initiating a mid-life crisis or going to town on a gallon of ice cream, Woods spent his birthday at his restaurant, The Woods Jupiter (which may still have ice cream), with singer Darius Rucker of Hootie and the Blowfish fame.
Hootie and Woods have collaborated before for the Rock Fore Charity concert. Still, a private show from Mr. Hootie himself is a pretty nice 40th birthday present.
Woods has been inactive since September, when he underwent back surgery to remove a small disk fragment that was pinching a nerve in his lower back. It was the same surgical procedure performed on Woods in 2014. Father Time has been an obvious hindrance on Woods, but his career as a whole has been tough to watch as of late.
Well, that was a downer paragraph, wasn't it? At least the birthday was nice?