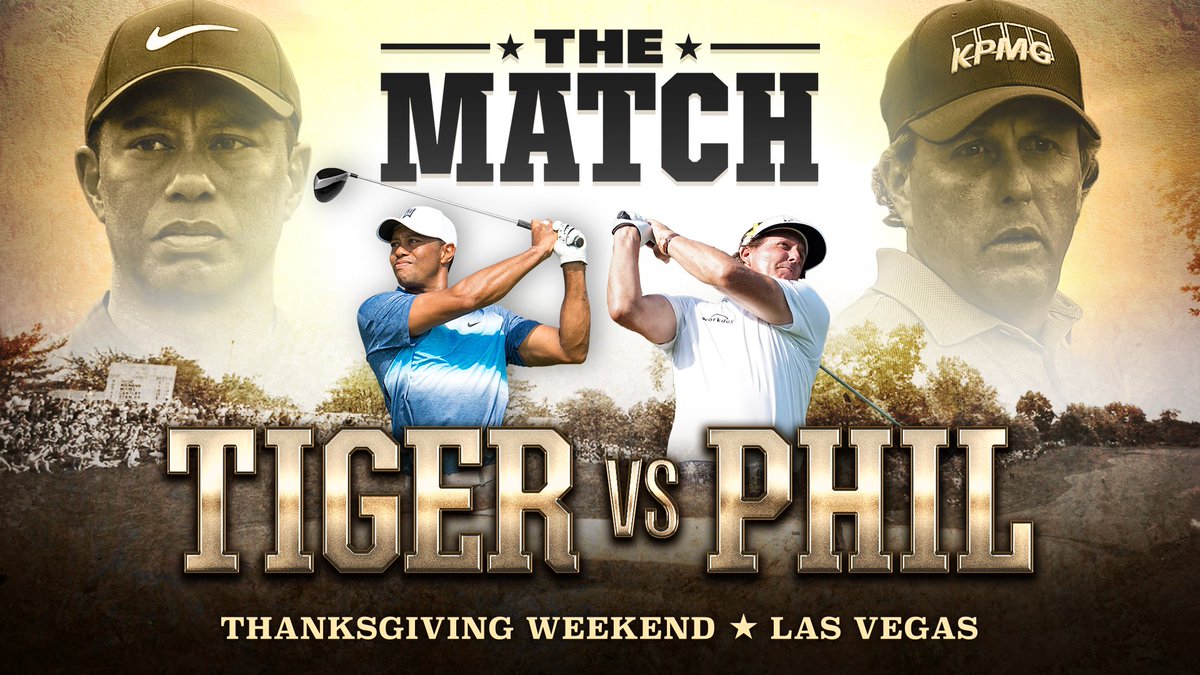 For the past month-plus there have been rumors of a big money match being set up to pit Tiger Woods against Phil Mickelson in head-to-head action on the course.
Ahead of the PGA Championship, there were strong rumblings that there was an agreement in place for a $10 million match between the two superstars of the sport and it would take place on Thanksgiving weekend in Las Vegas. On Wednesday, those rumors became official as Tiger Woods announced the match, for $9 million, was indeed taking place at Shadow Creek Golf Club, and Mickelson replied joking about it Woods thinking it would be the easiest money he's ever made.
It's been a long time since we've gotten this kind of made for TV sporting event, but it will undoubtedly draw attention from even the most casual of golf fans. It will be competing with college football's rivalry weekend and the NFL for attention, but I have little doubt they'll be able to pull in plenty of viewers.
The match will be shown on PPV, run through Turner's B/R Live and available on AT&T U-Verse, DirecTV, and other on-demand platforms. HBO Sports will run a 24/7 pre-match series, as they do with big boxing matches, in the build up to the event. While the match is set for $9 million, the two will have the chance to raise the stakes at any time in the match with side challenges like closest to the pin or long drive.
The odds for the match are out as well and, unsurprisingly, the Big Cat is a healthy favorite.

Woods has fared significantly better than Mickelson has this season on the PGA Tour and especially at majors, so it comes as little surprise that he's a strong favorite (not to mention the public loves Tiger). My guess is that the books will have a reasonable liability on Woods winning, but this will undoubtedly be a big ticket item in the desert.