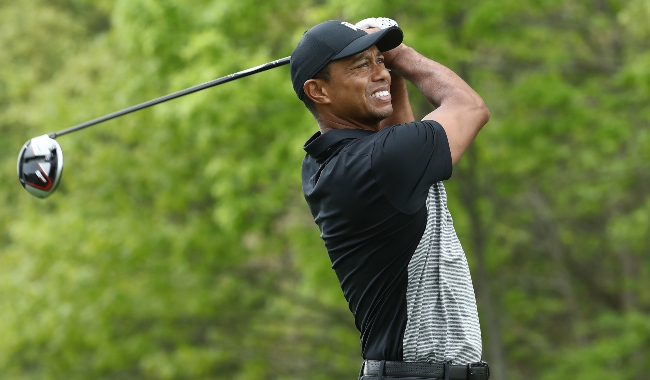 Tiger Woods returned to golf's mountaintop earlier this year. After an 11-year drought at major tournaments, Woods dramatically won The Masters, shooting -13 and narrowly beating Dustin Johnson, Brooks Koepka, and Xander Schauffele by a stroke. The win also marked the first time since 2005 that Woods added a green jacket to his wardrobe.
It's safe to assume that no one was happier about this than Woods, although James Adduci may have a pretty good case. Adduci put an $85,000 bet on Woods to win The Masters, and when that came to fruition, he took home a $1.2 million payday.
Woods got asked about Adduci's big payday during a clinic at Tiger Jam, a charity event that took place this weekend in Las Vegas. He got the question right before he hit a ball for an audience, and his response was succinct, albeit a bit NSFW.

"F*cking great bet," Woods said to the delight of the audience.
Once everyone settled down, Woods remembered that Adduci apparently dropped $100,000 on him winning all four major tournaments. That, of course, did not happen — Woods missed the cut at the PGA Championship — so he thought it'd only be fair to address that wager, too.
"Dumbass for the Grand Slam one, though," Woods said. Unsurprisingly, the crowd found that line hilarious, too.
(Via For The Win)