Tom Brady is a competitive guy. He's been to the Super Bowl eight times, and at 40 years old, he's still setting records as one of the greatest to ever put on a football helmet. Just because he's been around the block a few dozen times doesn't mean he isn't down for any type of mico-competition. Don't even try him. He'll gladly prove to you how competitive he is. In fact, he's more competitive than you. That's how competitive he is. The most competitive.
Even when it comes down to his insanely strict TB12 diet and training methodology, the man will throw it all out the window in the name of a win. The carbs, the empty, delicious, drinkable calories, it means nothing to Thomas Brady if he can notch a victory. And so he shows that yes, he can indeed chug what looks to be a fine, crisp pilsner on The Late Show with Stephen Colbert, and he can chug those suds faster than Colbert, which is saying a lot. The guy did spend a lot of time drinking across the street from The Second City.
Here's the face of a man who has won a historic amount of professional football games as the face of the New England Patriots, pleased that he has one competitive victory for the public eye today, March 12, 2018.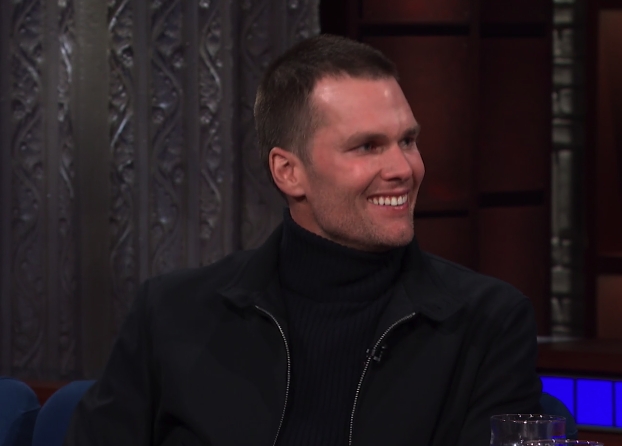 (Via The Late Show)