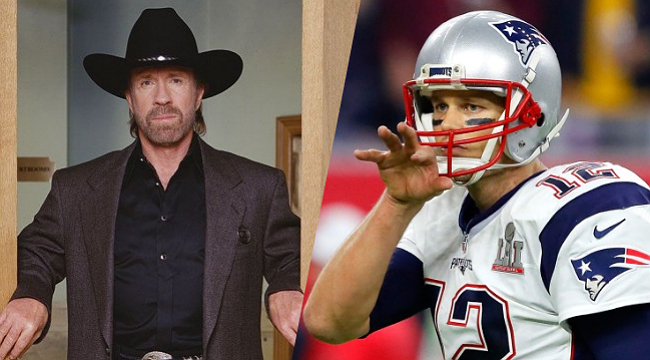 Tom Brady's stolen jersey from the Patriots' locker room following New England's 34-28 overtime win in the Super Bowl has become a big story in Houston.
So big, in fact, that the Texas Rangers are on the case, according to Lt. Gov. Dan Patrick.
"In Texas we place a very high value on hospitality and football. Tom Brady's jersey has great historical value and is already being called 'the most valuable NFL collectable ever.' It will likely go into the Hall of Fame one day. It is important that history does not record that it was stolen in Texas. I've called Colonel Steve McCraw to ask that the Texas Rangers work with the Houston Police Department on this case.

"I'm a Texans and Cowboys fan first, but the unquestionable success of the Super Bowl in Houston last night was a big win for our entire state and I don't want anything to mar that victory. Whoever took this jersey should turn it in. The Texas Rangers are on the trail."
I didn't expect this story to take a twist into manhunt territory, but here we are and I'm very much here for it. On first glance, my initial thought was "weird, not sure why you'd put a baseball team in charge of an investigation," but then I remembered that the baseball team is named for the law enforcement arm of the state and my dreams of a good cop, bad cop routine between Adrian Beltre and Prince Fielder died right there.
We'll have to wait and see if the Texas Rangers, who are "on the trail," will be able to find Brady's jersey.