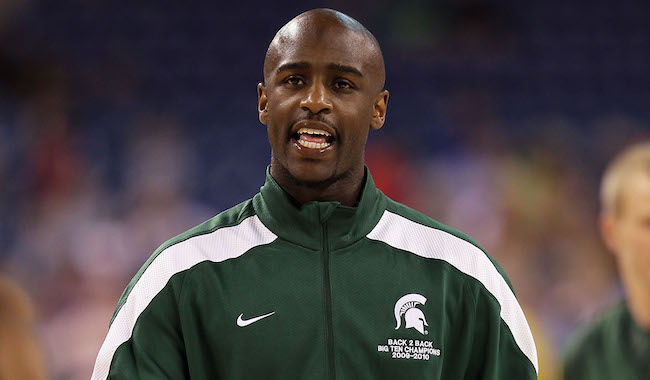 On Friday, ESPN published a lengthy investigation of Michigan State conducted by Outside The Lines, and it included several troubling allegations involving a culture of sexual assault and violence. Amid the report were references to former Michigan State basketball player and undergraduate student assistant coach Travis Walton, who was arrested and charged with assault and battery in connection to a 2010 incident in East Lansing.
Following publication of the piece, the Los Angeles Clippers placed Walton, who serves on the team's G-League staff, on administrative leave.
While Walton's case was dismissed in April 2010 after he pleaded not guilty at an arraignment, the ESPN story included quotes from his accuser, Ashley Thompson, who described herself as "absolutely livid" and "heartbroken" following the news of Walton's case being dismissed. Beyond that, Thompson said within the report that Walton "came across and struck (her) on the right side of (her) face" before also describing a situation in which "he swung with a second reach and hit (her) on the left side of (her) face and hit (her) so hard that it knocked (her) backwards off (her) barstool."
The alleged incident also included Thompson losing consciousness and being "diagnosed with a concussion, bruises and scrapes" at the time. In conjunction with the ESPN story, Walton reportedly described Thompson's claims as a "false accusation" and denied any physical contact with her.
Walton's administrative leave is effective immediately, though it will be interesting to see how the Clippers handle the situation as their investigation continues. There will be a great deal of focus on the proceedings in East Lansing in the coming days, but even as fallout continues surrounding the Michigan State program, there are far-reaching implications that also include an employee of an NBA franchise.