The Tampa Bay Lightning had a come-from-behind victory on Sunday night to take a 3-2 series lead over the Penguins in the Eastern Conference Final, and the game-winner came from (a) behind as well.
A deflection off Tyler Johnson's backside gave the Bolts a win just 53 seconds into overtime. Jason Garrison ripped the shot that appeared to hit Johnson in the hip or butt before beating Pittsburgh goaltender Marc-Andre Fleury, but since butt goals are fun we're just going to call it a butt goal.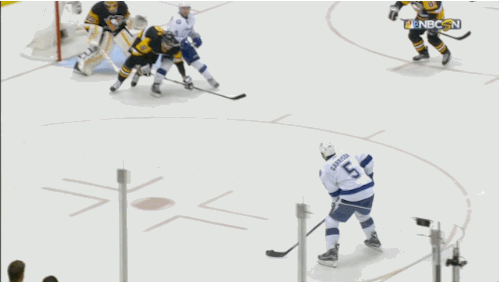 Not only was the butt goal fun, it was also huge for the Lightning's Cup hopes. The win pushes the Pens to the brink of elimination as the series heads back to Tampa Bay for Game 6 on Tuesday.
This Penguins fan is not handling it well.