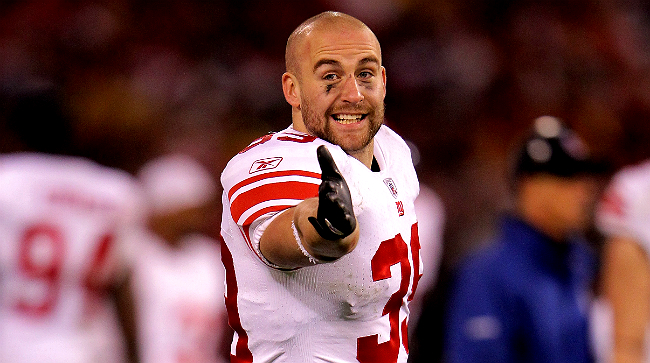 News broke all over Twitter on Tuesday that former Iowa Hawkeyes and New York Giants safety Tyler Sash has passed away. Sash was a standout at Iowa, and currently still holds the career interception yardage record for the Hawkeyes. He was drafted in the sixth round of the 2011 NFL Draft by the New York Giants. He was a rookie on the 2011 Super Bowl team. He played two seasons for the Giants, in 23 games. Sash hasn't been on an NFL roster since his release in 2013.
Details about his death are still unknown. Sash was only 27. He was found by a family member in his home and no cause of death has been revealed as of yet. It's too early to speculate, but Bill Barnwell just revealed Sash's concussion history:
We hope it's not the worst. He was arrested for public intoxication last year and was once suspended by the NFL for using Adderall, which he claimed to take legally. His autopsy is set for Wednesday, so, whatever the cause is, it's not obvious yet.