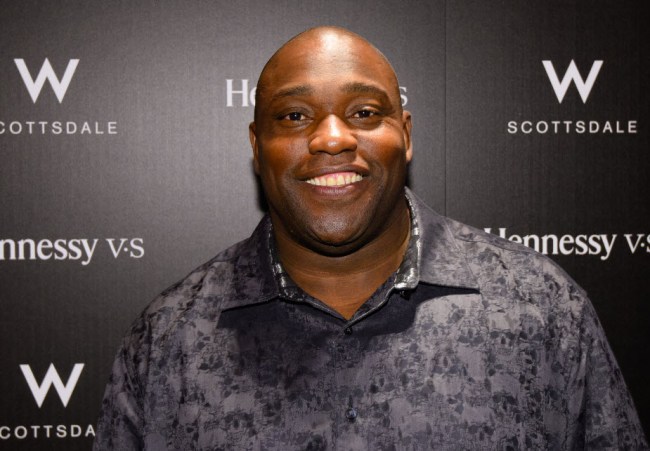 On February 2, the day after the Super Bowl, NFL Hall of Famer Warren Sapp was arrested for solicitation and assault of two prostitutes in a Phoenix hotel room. New details have emerged from that incident, including a pornographic video that Sapp allegedly took during oral sex.
According to police, Sapp was in the hotel bar when he struck up a conversation with two women who claimed to be dancers at a Las Vegas strip club. After some time, Sapp invited them up to his room. That's when the story goes sideways.
The women told police they were dancing for Sapp inside his hotel room and he threw $100 bills at them.

But investigators say Sapp reported giving each woman $300 in exchange for a sex act. The 23-year-old complied by giving him oral sex, which Sapp recorded on his cellphone and later showed police, while the 34-year-old hid in the bathroom and didn't emerge until she heard the pair arguing, according to the report.

Sapp told police that the 23-year-old asked for additional money for intercourse and began yelling when he refused to pay her more.

"He told her several times that she needed to leave but she was irate," the report said. "At one point, she used Warren's phone to call security to his room."

The woman said she was collecting her belongings when Sapp grabbed her by the arms and threw her into the hallway, the force of which knocked both women down, according to the report.
This more or less sounds like a setup of some kind. Two women could have had it in their minds to snooker Sapp out of some cash. That being said, and as the the women told police, "I do what I do, but that doesn't give him the right to put his hands on me."
Sapp is due in court Monday for two counts of assault and one count of solicitation. As a result of the arrest, he has been fired from the NFL Network.