If it weren't for the 100 million people who watched it, would Super Bowl 53 even exist? Well, yes, and that's still a lot of people making it likely that once again the Super Bowl will draw more than twice as many viewers as any other program this year, but it won't stop plenty of people from pointing out two things: it was the lowest-rated Super Bowl in 10 years, and more importantly, it was boring.
You can point to the game being tied in the fourth quarter and remark that it was "a defensive standoff," but really, the Super Bowl was mostly controlled throughout by the New England Patriots, who simply blew some early opportunities on the Los Angeles Rams' side of the field that could have put the game away much sooner. The 13-3 final score did a better job of reflecting New England's mistakes than anything else, and the result was a game that felt like it should be relegated to a random Thursday night. Now, we all get eight months off before the next season.
Luckily in this league, there's always something on the horizon. Here are eight things to look forward to over the offseason that will hopefully do a better job of satisfying your football needs than Jared Goff did.

Watch the Nick Foles sweepstakes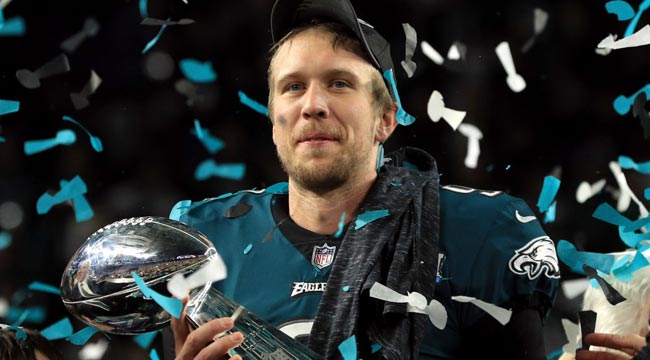 This will almost certainly be the fourth time in the last five years that Foles has changed teams, but now having gone 10-2 as a starter for the Eagles in the last two seasons and winning a ring, this transition will actually be noteworthy. There's been plenty of speculation on how Philly will get the most out of this opportunity, but it looks certain that the Carson Wentz era will continue and Foles will seek greener pastures.
Despite his stellar record, the return on Foles is expected to be around a third round pick. Chris Mortensen has mentioned the Jaguars, who have a need at quarterback and Foles' former QB coach John DeFilippo as the offensive coordinator, as a potential destination. Foles is an okay quarterback, but given the rarity of any starter becoming available, a bidding war could break out and make it more interesting, even if the Eagles did wait a year too long to get a return on their Super Bowl-winning signal caller.
Watch what Jon Gruden and Mike Mayock do with three first round picks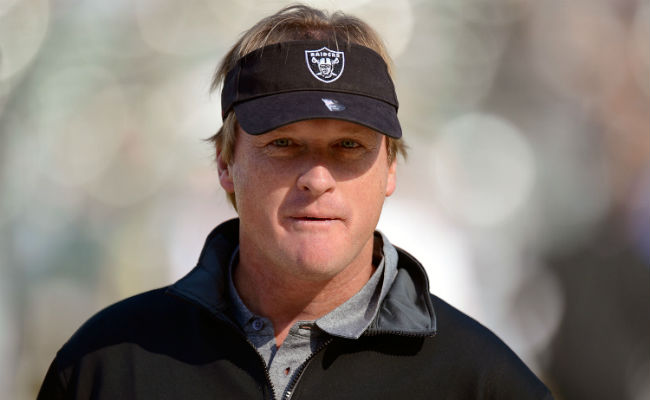 In his first draft back with the Raiders, Gruden traded down from 10 to 15 and selected tackle Kolton Miller, perhaps the worst first rounder of 2018. Gruden added a third rounder in the deal that the team then used to obtain receiver Martavis Bryant, who caught 19 passes for 266 yards and no touchdowns last season.