She's No. 19 in your program, but No. 1 in your hearts!
Seattle Mist's Bryn Renda couldn't haul in this touchdown catch but it wasn't for a lack of effort. The 5-foot-9 WR went up and over the railing, flying into the stands. The GIF is pretty amusing, if only for the fan reaction.

To be fair, maybe Renda was recreating Torii Hunter's famous bullpen moment from the 2013 MLB playoffs?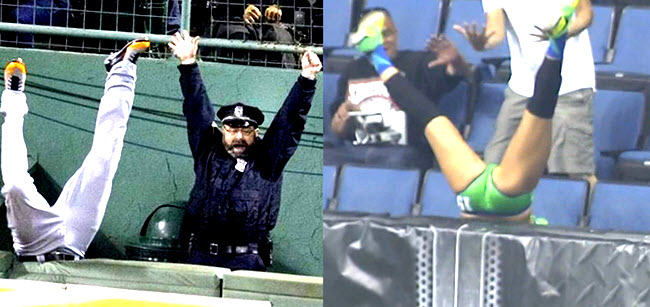 The Seattle Mist went on to defeat the Las Vegas Sin, 34-26 — because you obviously needed that info.