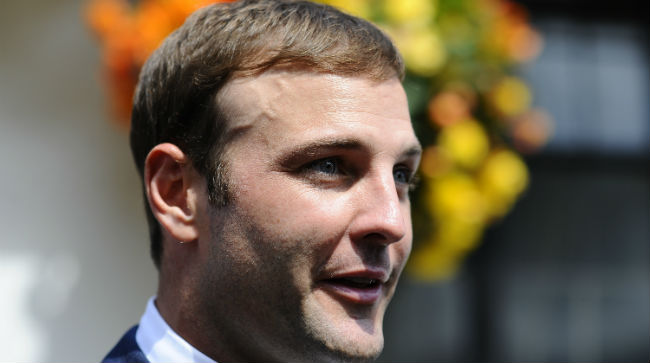 It still seems a little weird that former All-Pro wide receiver Wes Welker is back in the NFL with the St. Louis Rams. Sure, there was a time when he was one of the most dangerous receivers in the league and the Rams really need help at wide receiver, but the 34-year-old Welker has battled with concussions for years. He's officially had six concussions throughout his career and very well could have had more. In fact, one of his former teammates – the now-retired Champ Bailey – came out earlier this year and said that he wanted Welker to retire.
Welker knows his own body better than anyone and has said that he's not worried about anything happening to him. However, the sister of one of his former teammates is "fearful" for Welker's health. Annette Seau, the sister of the late Junior Seau, knows how important football is to Welker, but wishes that he would hang it up.
"Junior would have came back and played longer if he was given the opportunity, so I know how Wes feels. I know how much the game means to these men."

When asked if she had a message for Wes, Annette said … "You don't want to look back on your life when you're gone with regret. Enjoy what you have in life and I pray and wish that you have plenty of time left with your two newborn twins."
Welker and Seau were teammates with the Patriots from 2007 until 2009 when Seau retired. Seau took his own life on May 2, 2012, and after a study of his brain, it was determined that the Hall of Fame linebacker suffered from chronic traumatic encephalopathy, better known as CTE.
As for Welker, while his status was up in the air earlier this week for Sunday's game against Chicago, NFL.com's Ian Rapoport reported that five-time Pro Bowl receiver will be active.
(via TMZ)