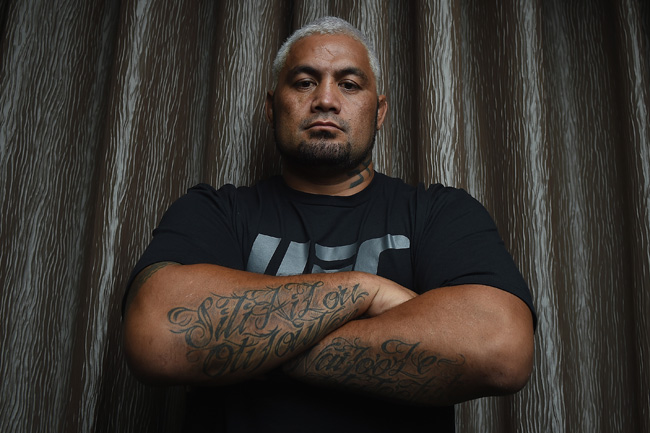 On Monday, Brock Lesnar announced he would face off against New Zealand fighter Mark Hunt at UFC 200 on July 9. To those who follow the sport, it was exciting news. Hunt is an explosive fighter who has been wowing fans of combat sports for over 15 years. But more casual fans of mixed martial arts may need a little primer to understand why the man known as the "Super Samoan" is one of the most beloved heavyweights in the sport.
Here are the key points you need to know.
He Has Hands Of Stone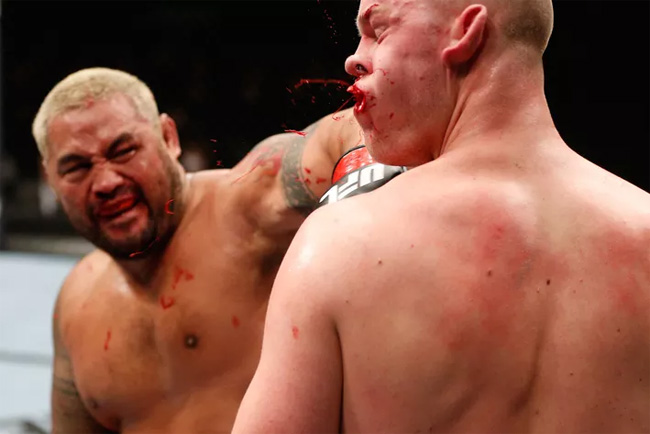 Out of his 12 MMA wins, nine have come by way of knockout. He knocks out guys with legendary chins like Roy Nelson, who took the best shots Alistair Overeem and Junior Dos Santos could give and still kept coming. Hunt laid him out like it was no sweat.
His Jaw Is Pretty Strong, Too
Mark isn't afraid to come forward and take some punishment to dish it out. He's not invincible — there's no such thing when you're fighting the best of the UFC heavyweight division. But he's undeniably tough and can take serious damage without going out.
He's The King Of The Walk-Off Knockout
Not only does he have some of the best walkoff knockouts in the history of the sport, he's got the most walkoff knockouts in UFC history at four.
He Is Also The Undisputed Master Of The "Atomic Butt Drop"
'Nuff said.
He Was One Of The Top Kickboxers In The World Before Switching To MMA
Mark burst onto the kickboxing scene in 2000 and quickly earned his way into the K-1 World Grand Prix, which he won in 2001. His wars in K-1 were legendary. Over the years, he fought such greats as Semmy Schilt, Jerome Le Banner, Mike Bernardo, and Mirko CroCop (who he later defeated in MMA).
The Ground Game Is His Kryptonite
Of his 10 losses in mixed martial arts, six of those come from submission. Brock Lesnar's game plan should become pretty obvious given this: take Hunt down and make him tap.
He Often Walks Around At 300 Pounds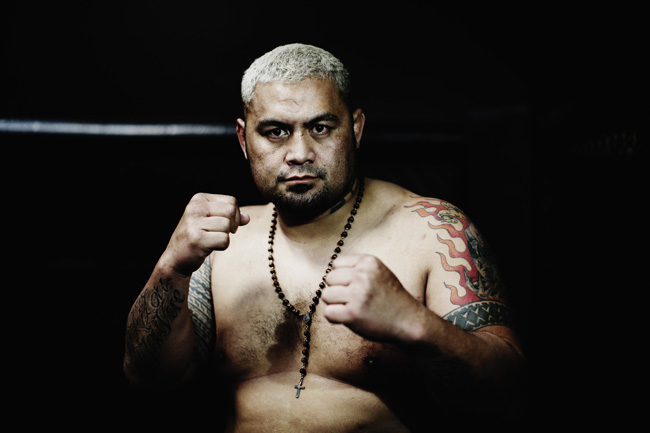 The UFC heavyweight limit is 265 pounds, and people often worried that the 5'10 Hunt would show up too heavy to fight. Past performances have been hindered by heavy weight cuts, but hopefully his fight at UFC 200 won't be affected: UFC president Dana White told Hunt a month ago to get ready to fight at the event, giving him the time he needs to work down to a less massive size.
The UFC Originally Tried To Get Rid Of Him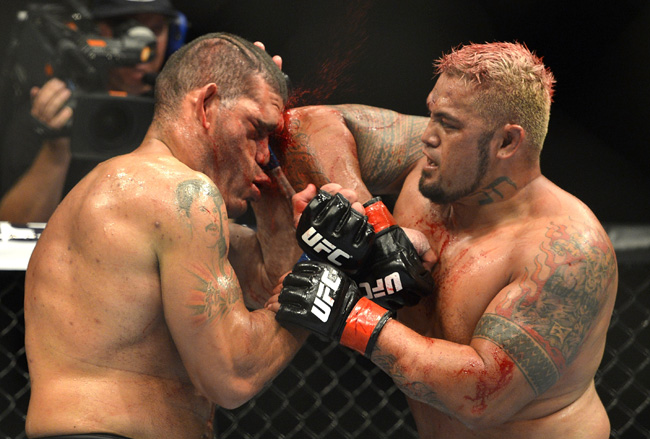 Back when the UFC bought the Japanese PRIDE fight promotion, they ended up with Mark Hunt's PRIDE contract, as well. Hunt was on a skid of four-straight losses at the time and UFC president Dana White offered to buy out his contract. He wanted to pay Mark upfront for all the remaining fights on the deal just so he would go away. Hunt refused to take the money and made a passionate plea to stay and fight in the UFC.
Four years later, his performances in the octagon earned him a late replacement shot at the UFC heavyweight title. He didn't end up winning, but this latest big fight shows how much stock the UFC and its fans put in the Super Samoan. Over his time with the promotion, he's earned four Performance of the Night bonuses and two Fight of the Night bonuses.
But sometimes, words just aren't enough. Take a look at this video to see Mark Hunt in action: