The XFL will re-launch as a football league next year, and after knowing the eight cities that will host teams for their second inaugural season for almost a year, the league finally announced team names and logos on Wednesday.
The eight teams that will be playing in the XFL next year are the:
Dallas Renegades
Houston Roughnecks
Los Angeles Wildcats
New York Guardians
St. Louis BattleHawks
Seattle Dragons
Tampa Bay Vipers
D.C. Defenders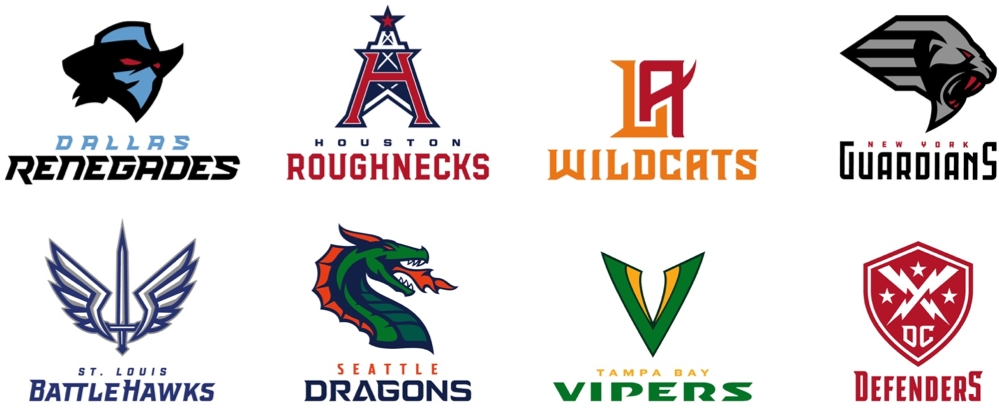 The best name of the bunch, by a fairly wide margin, is the St. Louis BattleHawks, who also have a pretty sweet logo. The New York Guardians logo is of a big cat of some kind, which is somewhat odd since the Wildcats logo is just the L.A initials.
The Roughnecks logo is awfully similar to the old Houston Oilers logo, but that's a good thing cause I think it might be the best logo of the bunch.
The Renegades and Dragons logos look like create-a-team logos that'd be pre-stocked in like Madden. The Vipers logo is fine, but I feel like there was a missed opportunity to do something cooler with that, and the Defenders logo looks like a soccer team's patch more than anything.

Anyway, here are the descriptions of each of the team names:
If you are so moved to get XFL merchandise, it'll be available Aug. 24 on XFL.com.