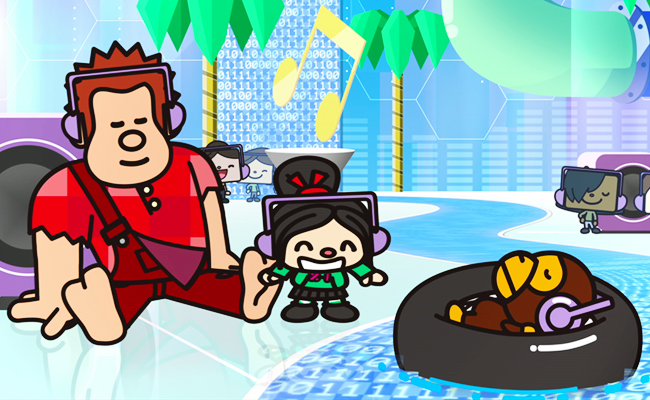 BAPE is well known for their extensive list of brand collaborations. From SpongeBob to Supreme to Pharrell to Coca-Cola, seemingly everyone across the media and pop-culture spectrum wants a piece of the Bathing Ape to add a little more street-style cred to their brands. Now the Japanese streetwear label has hooked the biggest brand of all: Disney.
BAPE and Disney have come together for a capsule collection in promotion of Disney's new movie Ralph Breaks the Internet, a sequel to the popular Wreck-It Ralph. Featuring seven original designs, BAPE integrates the Wreck-It Ralph world into their signature aesthetic seamlessly, in a collection of graphic tees, hoodies, and other accessories. Ralph and Vanellope look especially great drawn in the BAPE signature style, and the tee featuring the two heroes alongside BAPE's own Baby Milo is our personal favorite. We wouldn't be surprised if Baby Milo makes an appearance in the movie itself, as Wreck-It Ralph is popular for its meta-humor.
Though some items lean more toward the Wreck-It Ralph fandom than BAPE-enthusiasts, BAPE-heads will still find a lot to dig about the camo-hoodie, and simple Baby Milo and Vanellope graphic tees. The fact that this is a kids' movie may make this collaboration puzzling to some, but remember that BAPE made their name on cross-generational appeal, and frankly so has Disney.
You'll have to act fast if you want to grab something from the collection though, you'll be battling it out with Disney collectors and they're a serious bunch (Have you seen the second-hand Disney market on eBay?!). If you happen to be a fan of both franchises, well merry Christmas to you!
The collection is available now and is being sold online at the BAPE webstore as well as in-store in LA and NY with pieces ranging from $69-$475. Check out the full collection below.