If you didn't know, yesterday was Air Max Day — an annual celebration of the Air Max silhouette that sees the reveal of new styles and models. It's basically the Air Max's birthday and given that it's such an iconic silhouette we couldn't start SNX without making mention of it. Happy birthday Air Max! We are definitely going to deep dive into those designs and deliver you the best — but those new Air Max's won't drop until April 13th, so that'll have to wait.
For now, we have some dope shoes and brand collaborations out of New Balance x END., Nike, FILA, and of course a new pair of Yeezys because, as we've covered before, March is the unofficial month of Yeezy. You'd think Ye would've finally dropped YHANDI by now — a free download with a pair of Yeezys is a winning combination.
Here are the five best shoes dropping the last week of March.
Nike LeBron 16 Soundtrack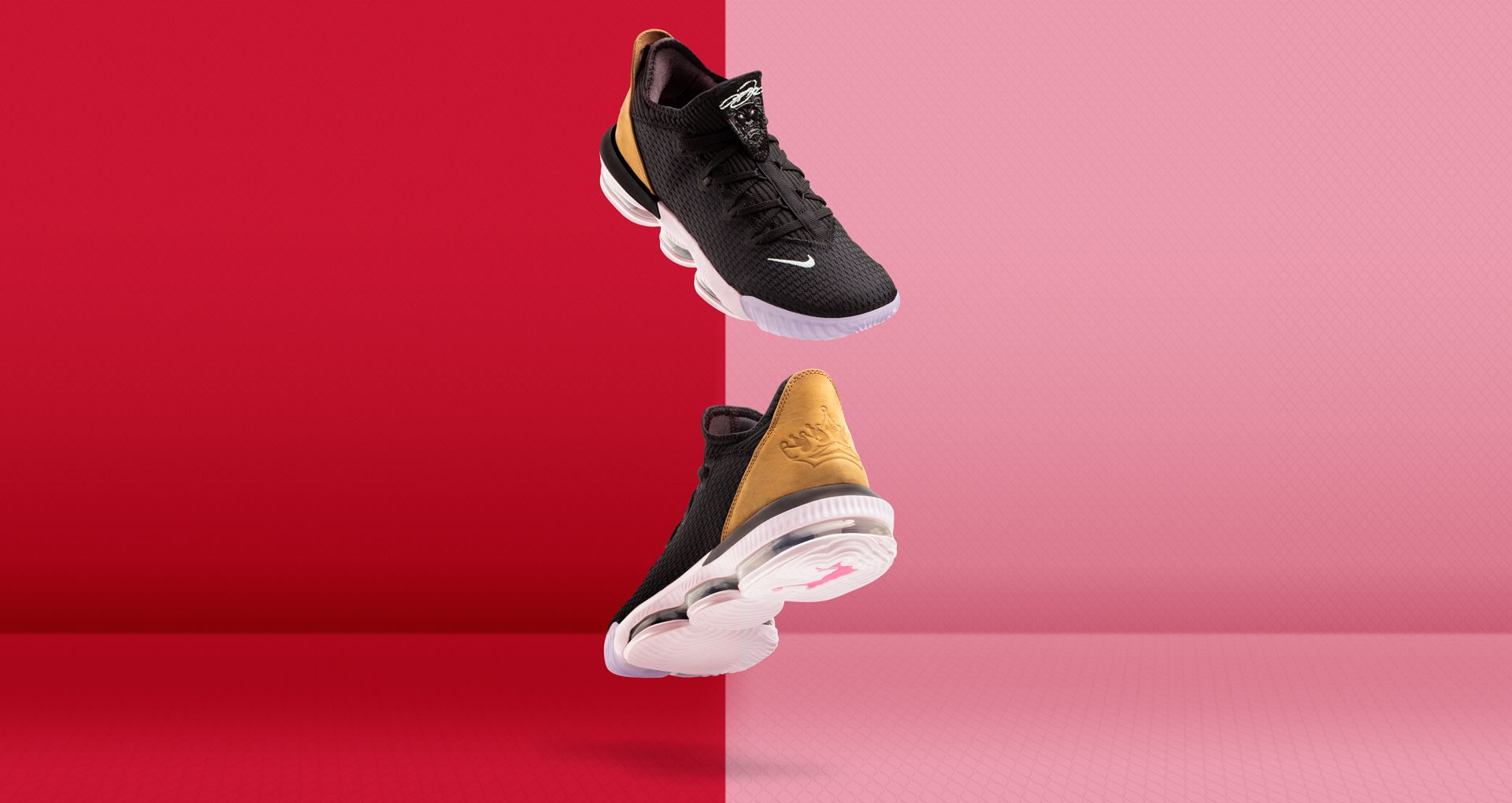 LeBron's latest sneaker pays homage to 2003 — the year he was drafted to the league — and the hoop star's love of music. When LeBron first took to the court in the early 00s playing as a rookie for the Cleveland Cavaliers he relied on the hip-hop of the moment to motivate him on the court, and it looks like the album that had the biggest impact on him was the Outkast classic Speakerboxxx/The Love Below, which would've been inescapable at the time (it had "Hey Ya" and "The Way You Move").
Small details like the crown printed on the suede heel, and the split color detailing (red on the left, pink on the right) borrow design cues and pay homage to the artwork for Outkast's iconic album. It's truly a sneaker for hoops fans and Outkast heads. We definitely could see Big Boi rocking these. They probably aren't wild enough for Andre 3000, but maybe we could imagine him sporting a pair for a quick pick up game.
The LeBron 16 Soundtrack are set to drop on March 28th with a retail price of $160, pick up a pair at Nike's online store or select Nike retailers.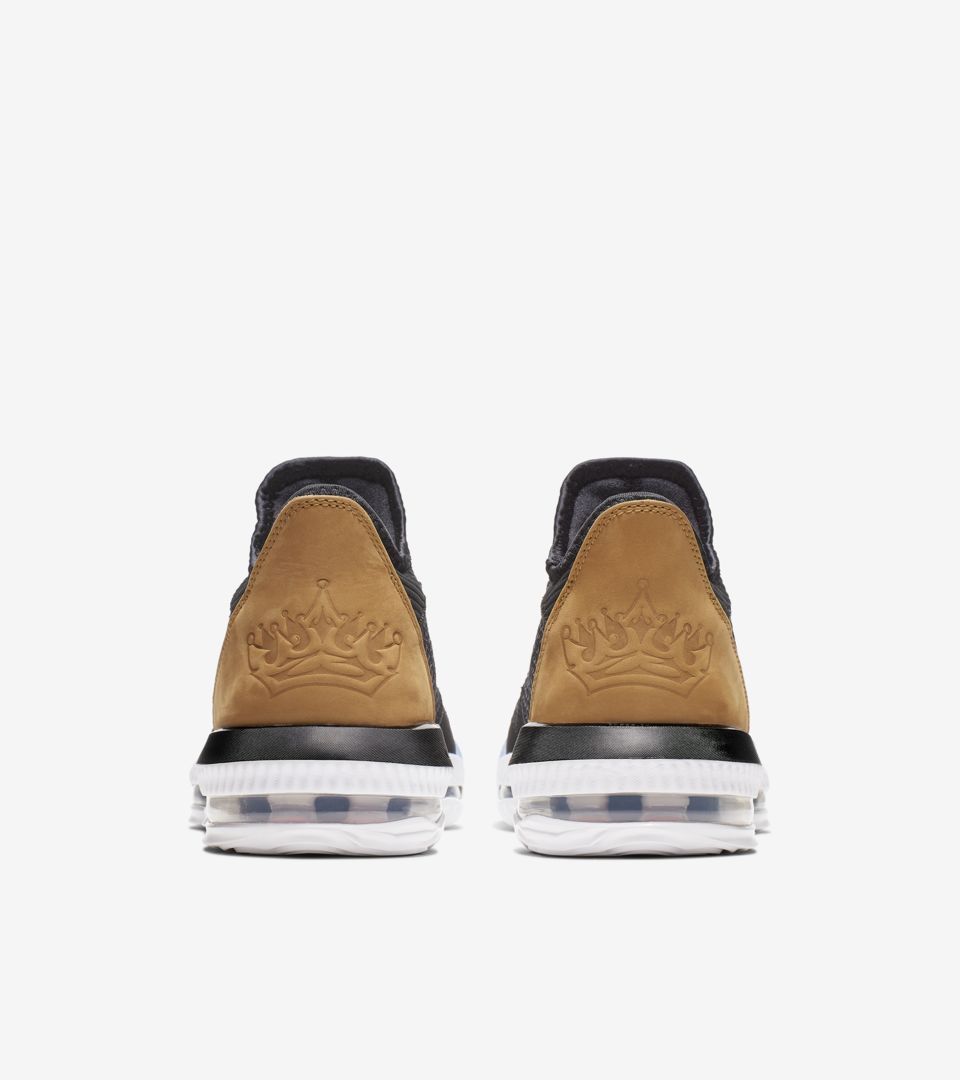 Nike Air Max 180 "BLN"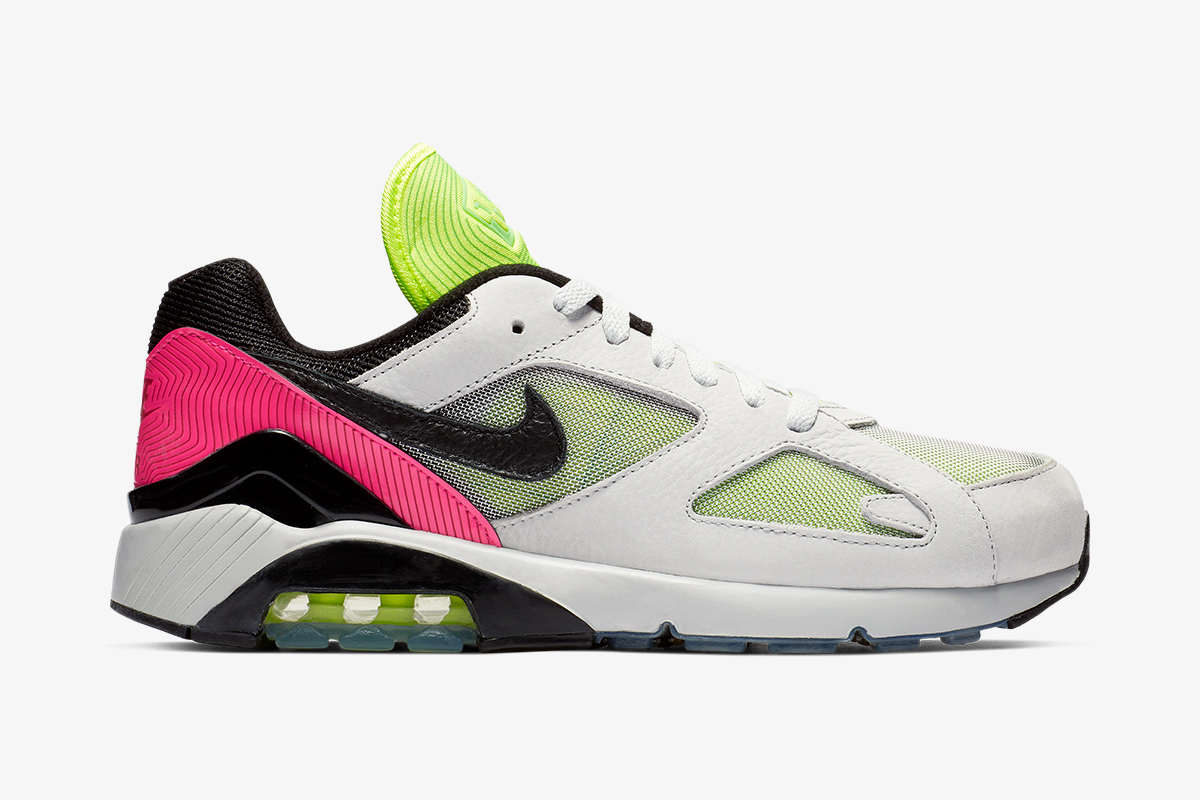 Air Max week gave us a preview of a lot of great designs, and it'll truly be hard to pick a favorite — so we won't, yet. Those suckers don't drop until April so we have time, but that doesn't mean this week didn't supply us with a dope take on the Air Max. This particular design is inspired by the Berlin techno scene and represents that PLUR life with its cheeky use of the words "Unity" and "Freedom" hidden underneath the transparent outsole.
Featuring neon pink and green accents on the heel and tongue with a mostly grey base, the color scheme is meant to evoke the imagery of Berlin club culture — neon shinning on concrete.
The Air Max 180 "BLN" will be a European retail exclusive and is set to drop on March 30th, though an early release took place in Germany yesterday. You can still grab a pair at the Nike online store though, where they'll retail for about $170.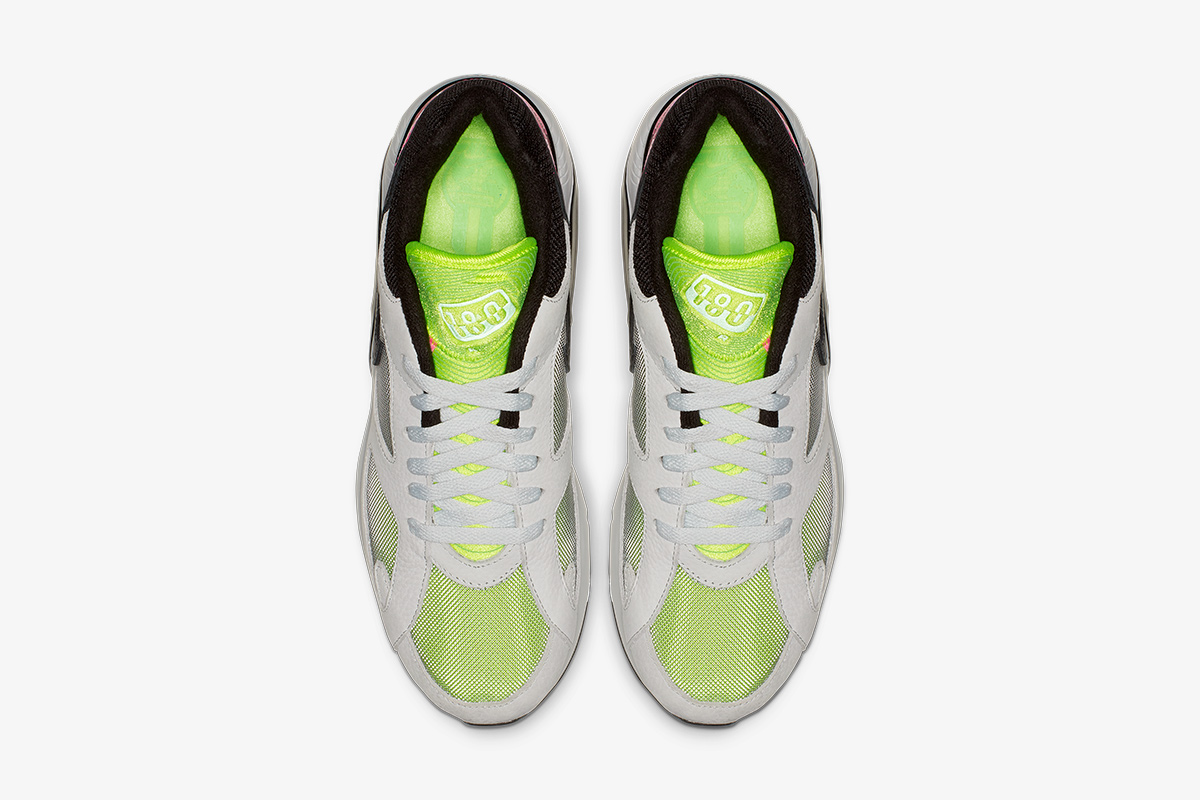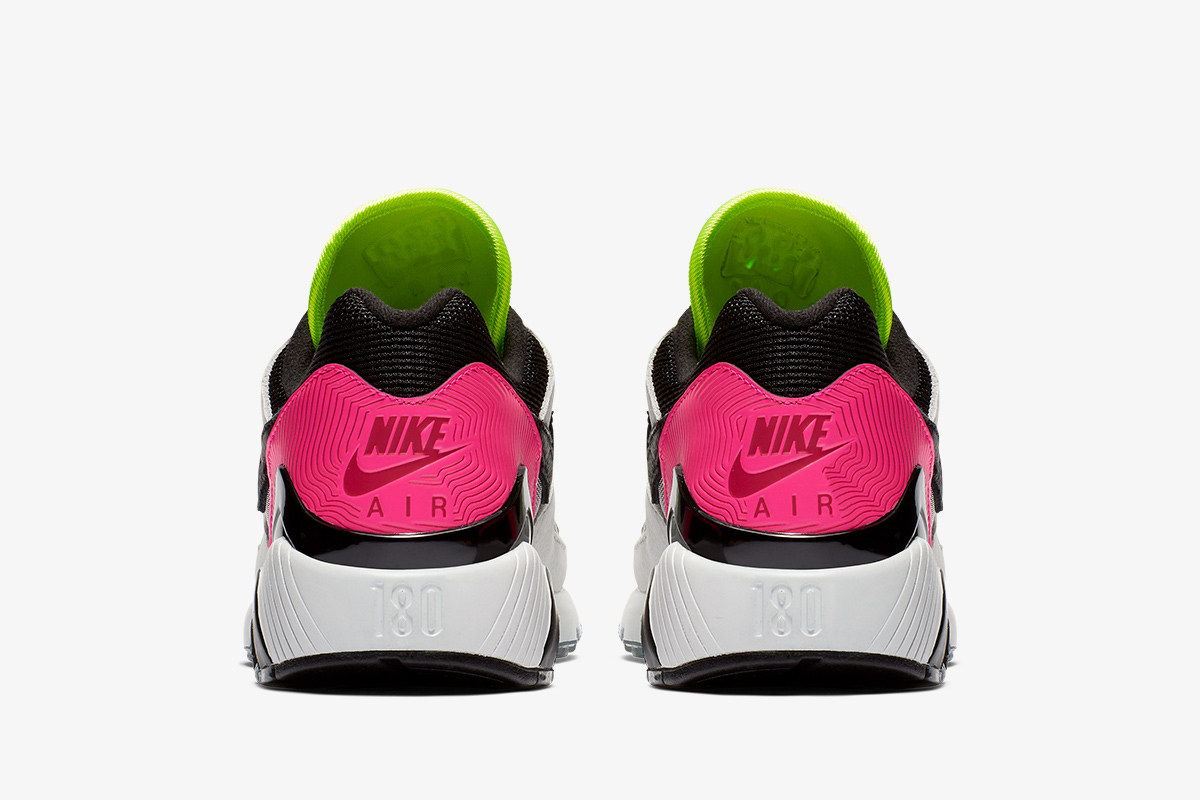 New Balance and END. X-90 Purple Haze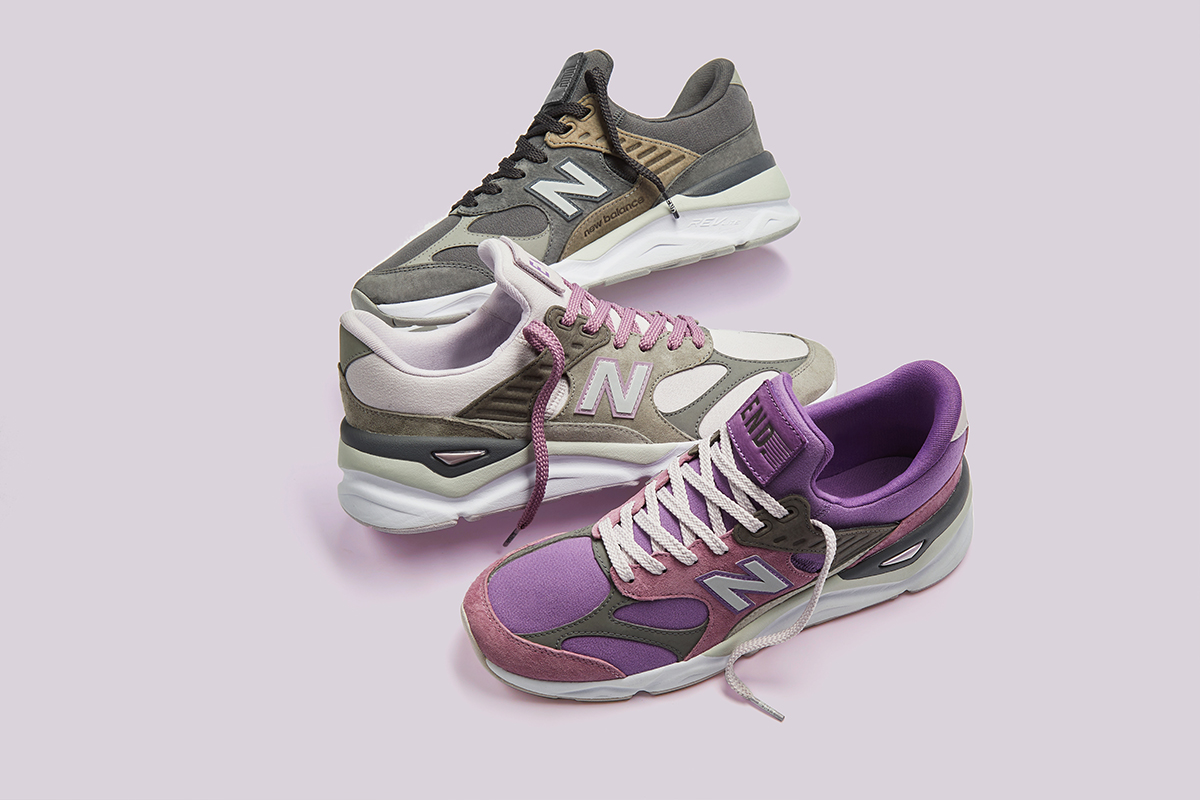 New Balance and retailer END. have teamed up for a follow up to the pair's "Dusk" collaboration from last year. We can't think of another sneaker that pays this much homage to a strain of weed, and if you're about to argue that the name is in reference to the purple accents on two of the colorways you're just flat out wrong. How do we know? Because each pair ships with some incense sticks and an incense holder that will feature branding from both labels.
The upper of the X-90 Purple Haze features mixed canvas and suede, with END. branding on the laces and tongue and sits atop a REVLite midsole.
The X-90 Purple Haze is set to drop March 30th exclusively at END. Grab a pair for $135, and let us know your favorite colorway.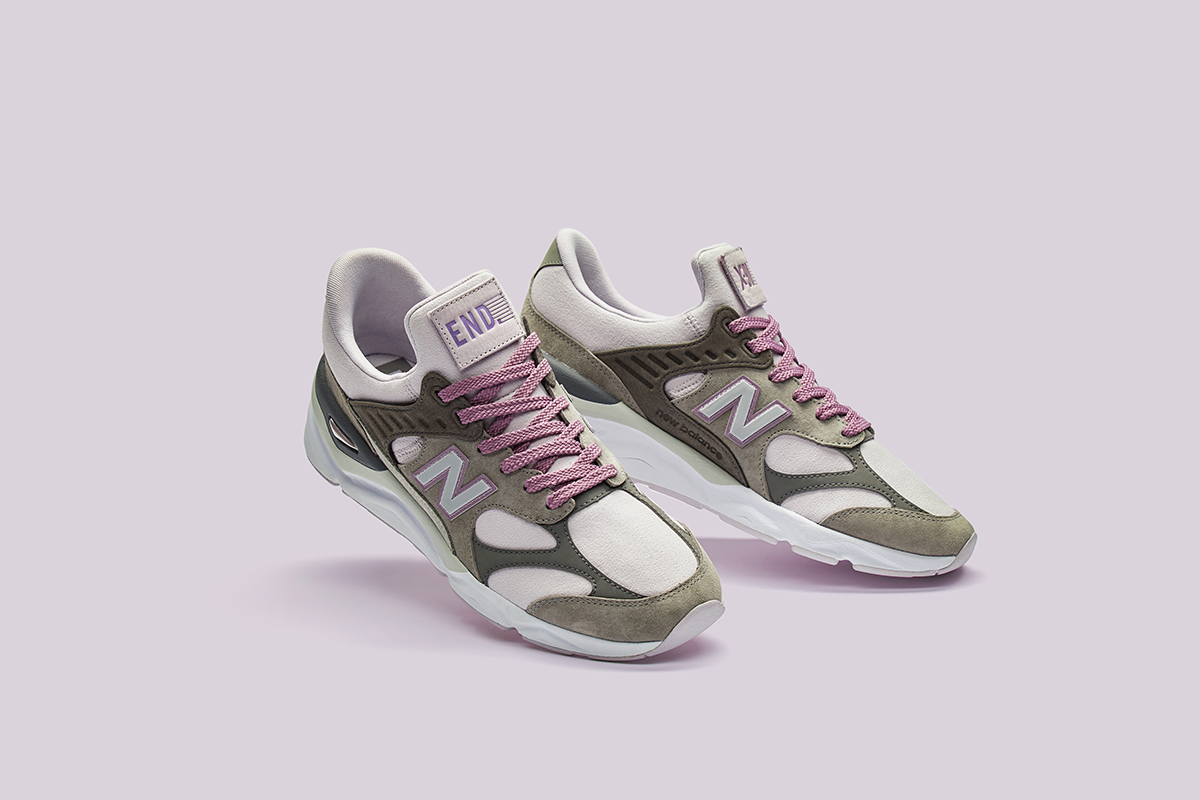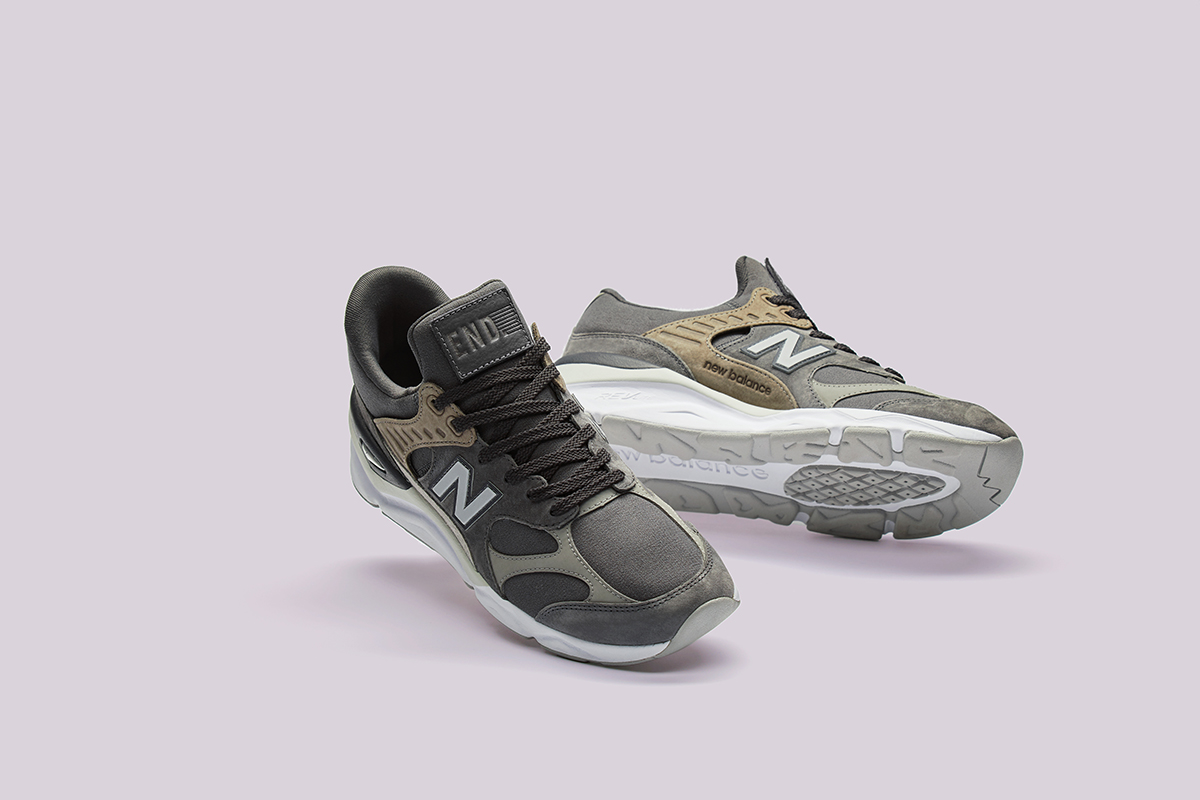 FILA and Liam Hodges Mindblower
FILA and fashion designer Liam Hodges have teamed up for a reimagining of FILA's classic Mindblower silhouette. Releasing in three colorways, the sneakers feature oversized and warped branding over a knitted mesh upper and brushed leather paneling. We have to admit though, we're mostly here for that red and black colorway. The other two have just a little too much going on for us, but hey, these are Mindblowers we're talking about here — wild designs are a feature we've come to expect.
The FILA and Liam Hodges Mindblower collaboration is available now. Pick up a pair at Browns where the sneakers retail for $130.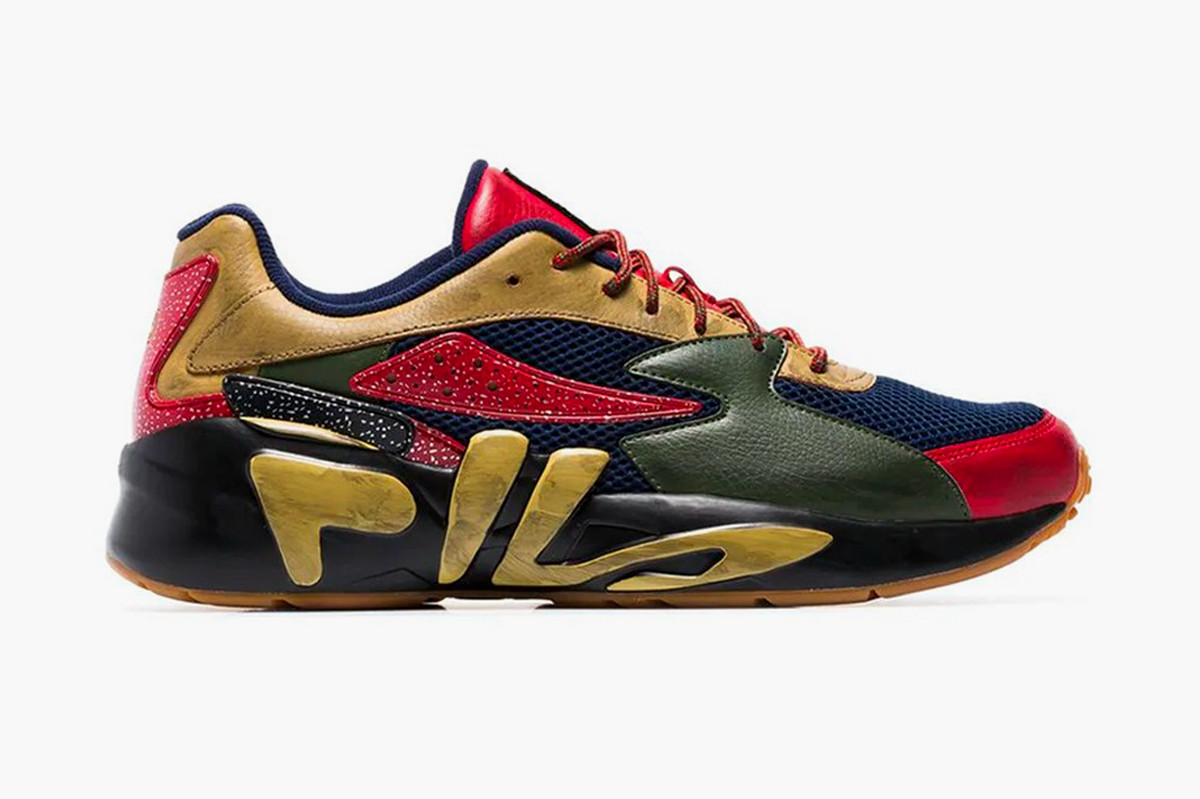 Yeezy Boost 350 V2 Clay
You have to wonder — at this point if the week doesn't contain a new Yeezy drop, does it contain anything worthwhile? It's very telling that the only Adidas release that made the top five this week is a Yeezy. Adidas, step it up because Ye is overtaking your entire brand!
This week brings the long-delayed release of the North American market's 350 colorway the V2 Clay. Originally set to drop in early March along with its European counterpart, the Clays feature a two-toned Primeknit upper, with a translucent side stripe woven in all atop a Boost midsole.
The Yeezy Boost 350 V2 Clay are finally dropping on March 30th and will retail for $220. Pick up a pair at the Adidas or Yeezy online store.