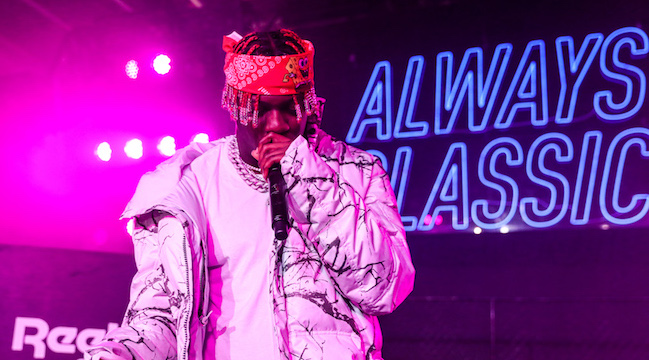 Lil Yachty's musical come-up has always been entrenched in conversation with the rapper's style. His vibrant red braids became just as celebrated and his bars, and early last week the rapper teamed up with fitness lifestyle brand Reebok to talk fashion in New York City.
This isn't Yachty's first foray into the fashion world, either, his work with Nautica as a brand ambassador spawned a million "Lil Boat" memes, and is just another example of the way hip-hop and high fashion are more connected than ever.
In support of the Reebok's "Always Classic" campaign, Yachty — along with stylist Rox Brown and members of his "Sailing Team," JBans2Turnt and Kodie Shane — linked up for a live show and talk on the future of fashion, sartorial inspirations, and more.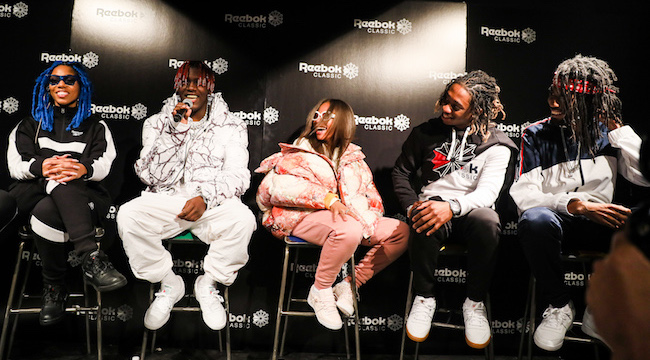 "It's really a collaborative effort. We work together," said Brown of her work with the rapper. "Sometimes he's like 'Alright, Rox, you're taking it too far,' and I've got to take it a little back. It's a lot of compromises."
Yachty spoke about finding inspiration in rap and hip-hop heroes like Kriss Kross, Andre 3000, and Kid Cudi and elaborated on the role fashion plays in his life.
"I never really try to push the boundaries," he revealed. "It's never really like 'Oh man, hey! Let's go do this because it's weird.' I'm not really that type of person. I just do what I think is right or what I think is cool. I never try to do something because it's a trend. I kind of just wear what I like to wear. If I like a designer, then I like it. If I like a brand, then I like it. If it doesn't have a brand and it's just cool, I like that, too."
Held at Manhattan's Classic Car Club, the night offered an experiential journey through the Workout Plus' unique heritage as well as a look into rare Reebok styles from the brand's archive. Yachty capped off the night with a live show, playing a series of his hits, including the Summer Songs banger "1Night."
And Yachty's next move is probably going to be something new in music, not the style space — recently he teased a collab tape with Gucci Mane and Migos themselves called Glacier Boyz, which could help build him back up musically after grappling with his debut album Teenage Emotion's low album sales. Check out more pics from the night below.