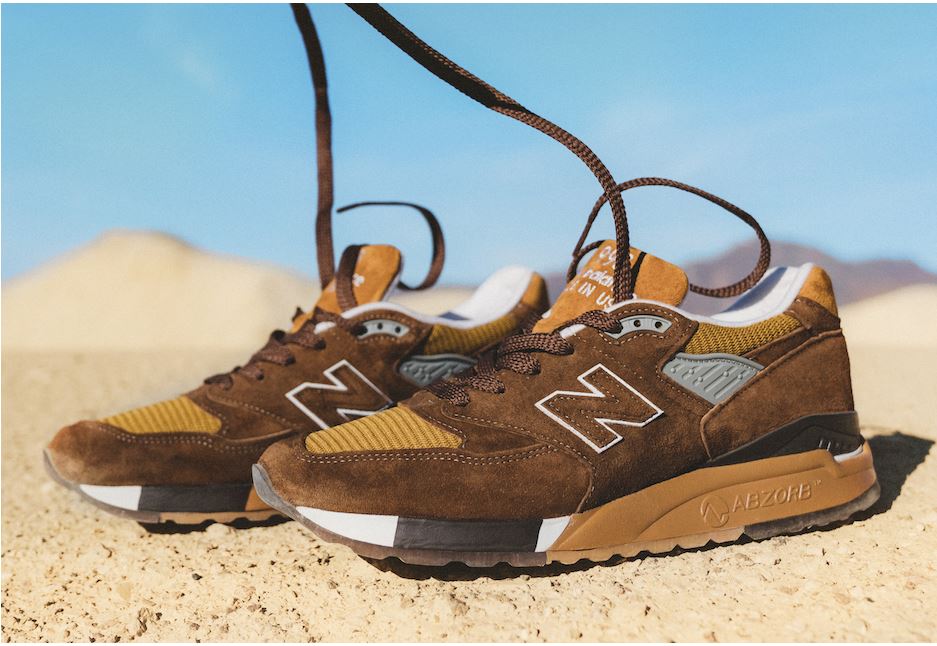 A ton of people are already rocking New Balance sneakers when they take casual hikes through national forests and parks, but now they can be thematically consistent as well — because New Balance and J. Crew have collaborated on two limited edition pairs inspired by the majesty of our National Parks. This fits with both brand's love of the United States. But, it also creates a little cognitive dissonance, as New Balance was very pro-President Trump, and he hasn't endeared himself to the park system. Maybe this is the shoe that will heal that rift.
In their latest collaboration, J Crew and New Balance have gotten playful with the classic 998s that we all love. Drawing inspiration from Crater Lake in Oregon and Death Valley located along Nevada and California, designers have rendered two variations. The Crater Lake pair is dark blue suede with aqua accents, and the Death Valley ones are earthy brown suede with tan accents. Both mimic the environment that inspired them.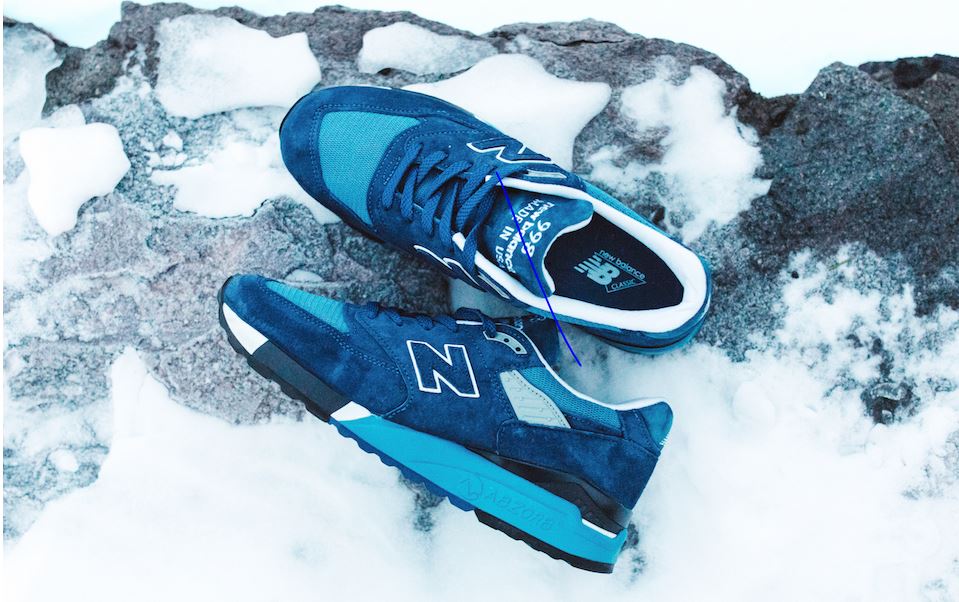 The shoes dropped on January 26, and you can grab a pair on the J. Crew website and in their stores, as well as select retailers. They are $180.00, and $10.00 of the retail price will be donated to the National Park Foundation.