I'll admit when I first came across a pair of Nike Air Force 1s sporting a traditional Navajo Pendelton pattern, I rolled my eyes. It seemed like a giant multinational corporation appropriating Indigenous designs to sell shoes to the type of people who say things like, "I'm not religious, I'm spiritual." I wasn't feeling it. But uh… turns out I was wrong. Dead wrong.
The Nike N7 Pendelton collection was designed by Tracie Jackson, a graphic designer at Nike who was taught the craft of weaving rugs in the Navajo tradition by her great-grandmother Phoebe Nez, a member of the Tsi'naajinii (Black Streaked Wood People) clan of the Navajo Nation. She's representing her culture and doing it right.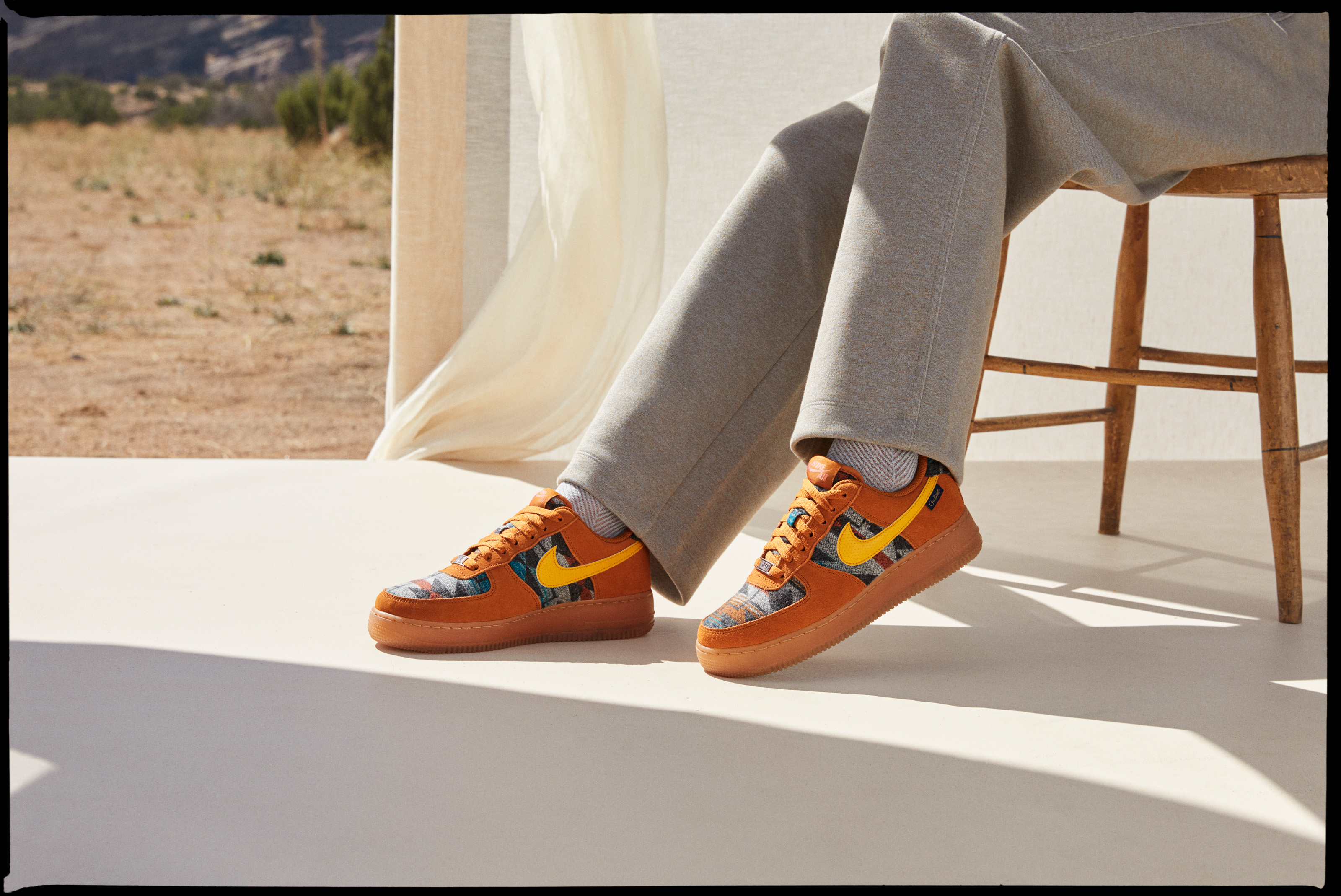 So how will I remedy my lack of faith in Nike, the same company that hired Colin Kaepernick as a spokesperson while he was suing their most visible partner, the NFL? By creating a whole new series just to talk about the Nike N7 Pendelton Collection, that's how!
Welcome to Drop of the Month, a new monthly series where we'll deep dive into the one apparel drop that you need to know about each month. Presumably, we'll base this on the drops that appear in our weekly series, SNX DLX, but this time we're featuring a collection I initially ignored. Let's roll!