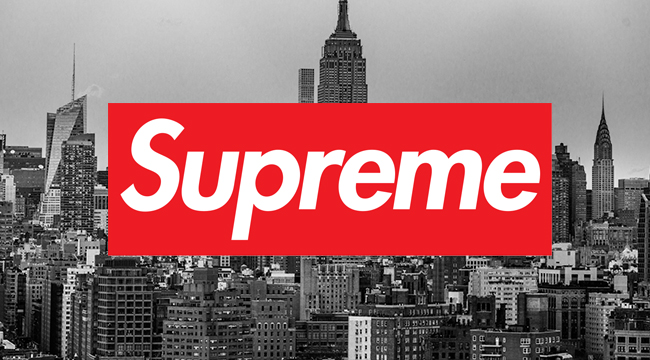 Today is the day urban fashionistas have been waiting for: Supreme drop day. Supreme drops new hotness every week, making it feel like Christmas comes 52 times a year for super fans. Adding to the feeling of finally ripping the paper off that box under the tree, Supreme is never specific about exactly what will drop, we just get to know that something will drop.
This teases us with all this freshness throughout the week and finally make good on it every Thursday (Saturday, if you're in Japan). This week, we're especially excited to see some of the styles we've been big fans of finally hit stores both retail and online. Here are the five hottest drops of the week.
1. MLK Hooded Sweatshirt

This time in 1968, the nation was still mourning the loss of Dr. Martin Luther King, Jr. after he was assassinated in Memphis. This year, 50 years after the tragedy, the nation is celebrating his memory, and Supreme's hoodie embodies his legacy with a sweatshirt that features his face several times and the phrase, "We shall overcome" in either yellow and black, white and red, or black and white.
2. Supreme®/RIMOWA Luggage
The Supreme brand lends itself to superfandom by printing its logo in huge text on just about everything it sells. The super fan traveler now has an option to make himself known with the hypebeasty-est of all luggage: the Supreme/RIMOWA aluminum-bodied suitcases in both carry-on and check-in sized options in either red or black with the obligatory white Supreme logo.
3. Gradient Track Pants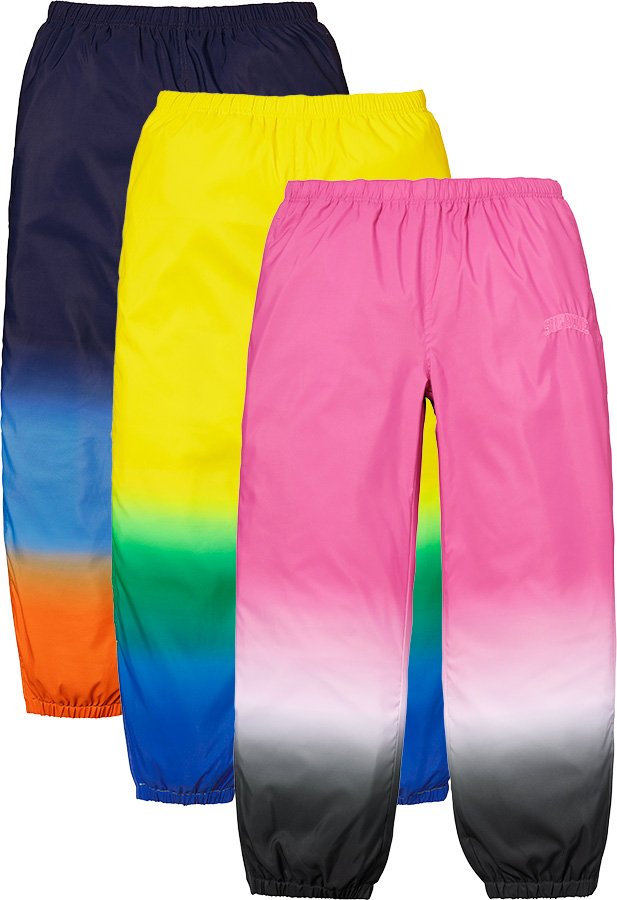 If you've been searching for something to wear with your gradient puff jacket that Supreme released earlier, look no further! The gradient track pants are out just in time for you to keep up with festival fashion trends. The pants come in three color varieties that look fresh on both men and women.
4. Bandana Sweater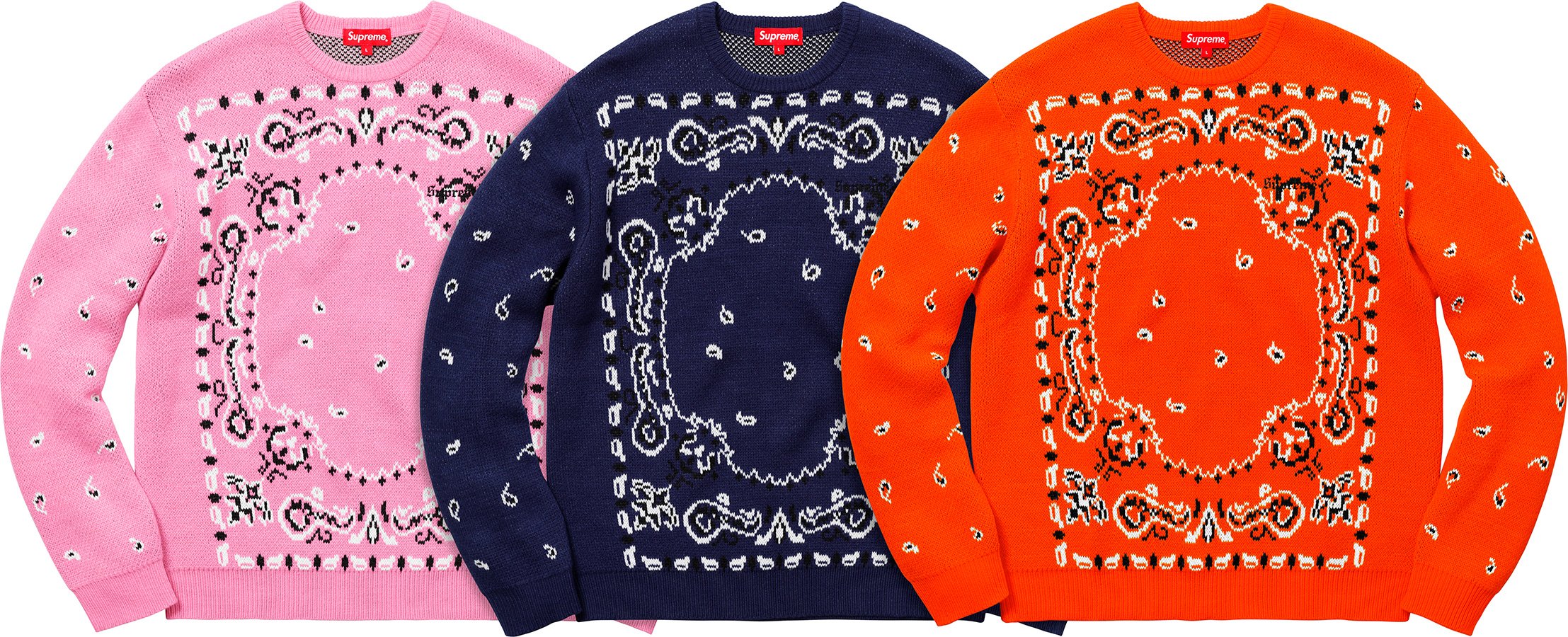 Supreme took a risk here that we respect. These three sweaters have a large, singular bandana print so they're not obnoxious, and they come in three colors, none of which are red so they don't look like you're on the way to a country hoedown. Instead, the baby pink, dark blue, and orange are sure to make you look fresh as wet paint.

5. Quilted Patent Vinyl Work Jacket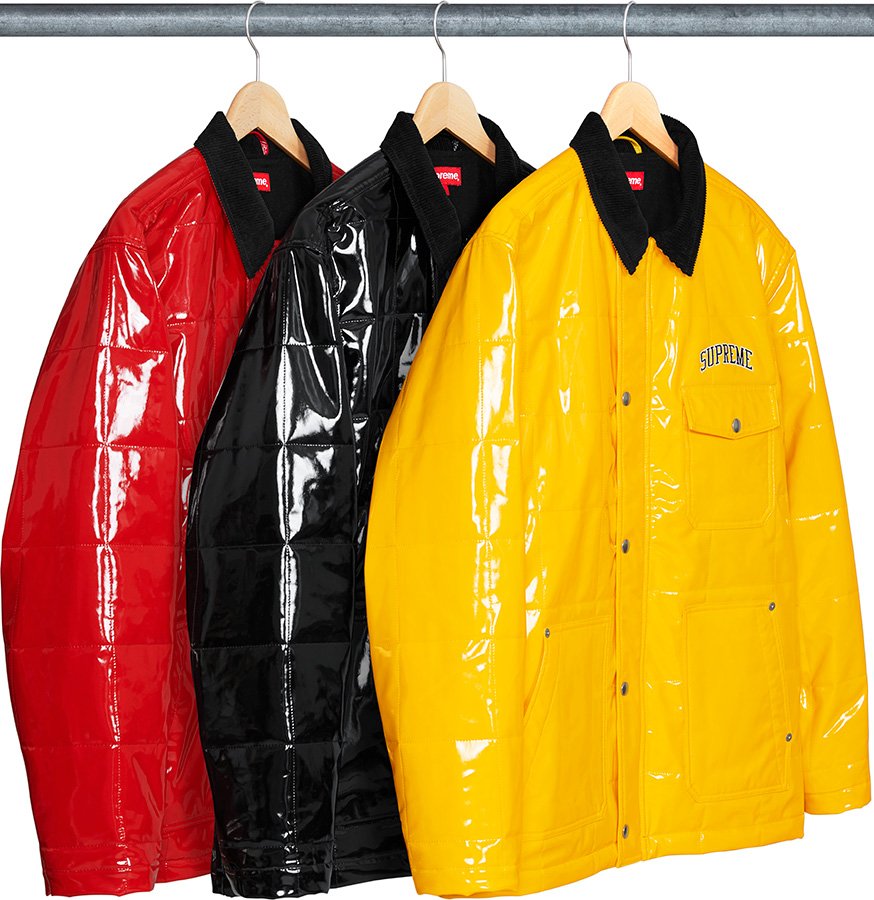 Saving the dopest for last, the quilted vinyl work jacket is what we've been waiting to drop since we saw the lookbook. In red, black, and yellow, these are sure to steal the show wherever you wear them as a totally unique take on the work jacket, and still bearing a semblance of the Supreme logo so as to still stunt on everybody… just subtly.
All of the today's drops can be found on Supreme's site and in stores, and you might wanna hurry — these things tend to sell out quickly.