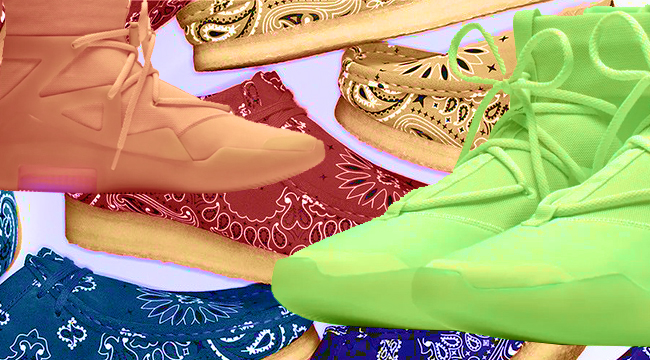 As spring fades into summer, it's time for a wardrobe overhaul. And we don't mean just putting away the sweaters and jackets either. Any new look you come up with for summer '19, won't be complete until you have the right pair of shoes. And unfortunately, style can change as much as the leaves on the trees — which means at least some of your sneakers aren't going to look right this season. Cheer up though, Charlie, because the summer sneaker drops will provide you with enough options to keep you stylish and looking chill all through the hottest months of the summer.
Here are the best shoes dropping this week, featuring the newest Supreme drop, bank account be damned!
Nike Air Fear of God 1 Orange Pulse and Frosted Spruce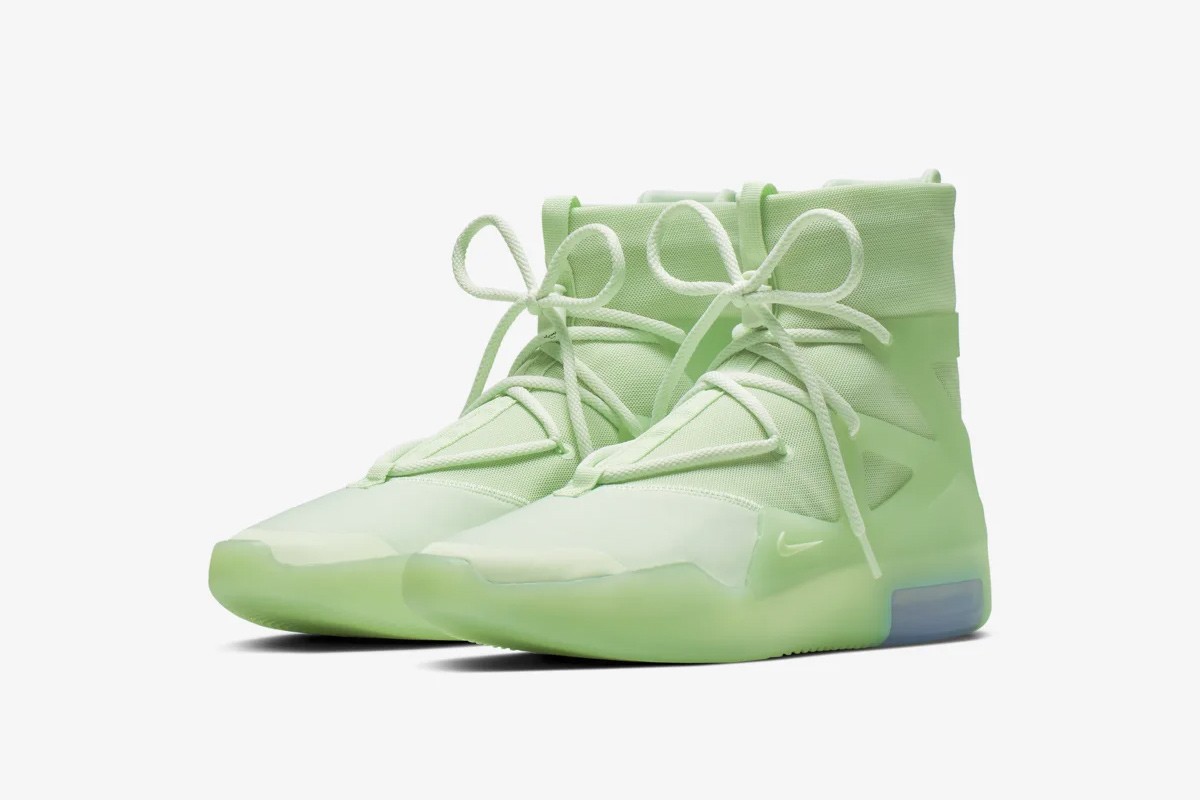 My favorite part about the Nike Air Fear of God is how much the silhouette looks like what people thought the future aesthetic would be in 80s. I could see Marty McFly's son sporting a pair while he rides around on a hoverboard dodging 3D sharks or whatever the hell else happens in Back to the Future II, aka my least favorite Back to the Future movie.
The Fear of God 1 will drop in two bright colorways, which Nike has decided to call Orange Pulse and Frosted Spruce. They're a bright overhaul for the high-top boot, which so far has only released in more subdued colors. All the Fear of God touchstones are here: the Air Max-styled heel window, a canvas and neoprene upper, and an Air Huarache inspired TPU lacing system.
The new Orange Pulse and Frosted Spruce Fear of God 1s are set to drop on June 1st and will retail for $350. Pick up a pair at Nike's online store, or select Nike retailers.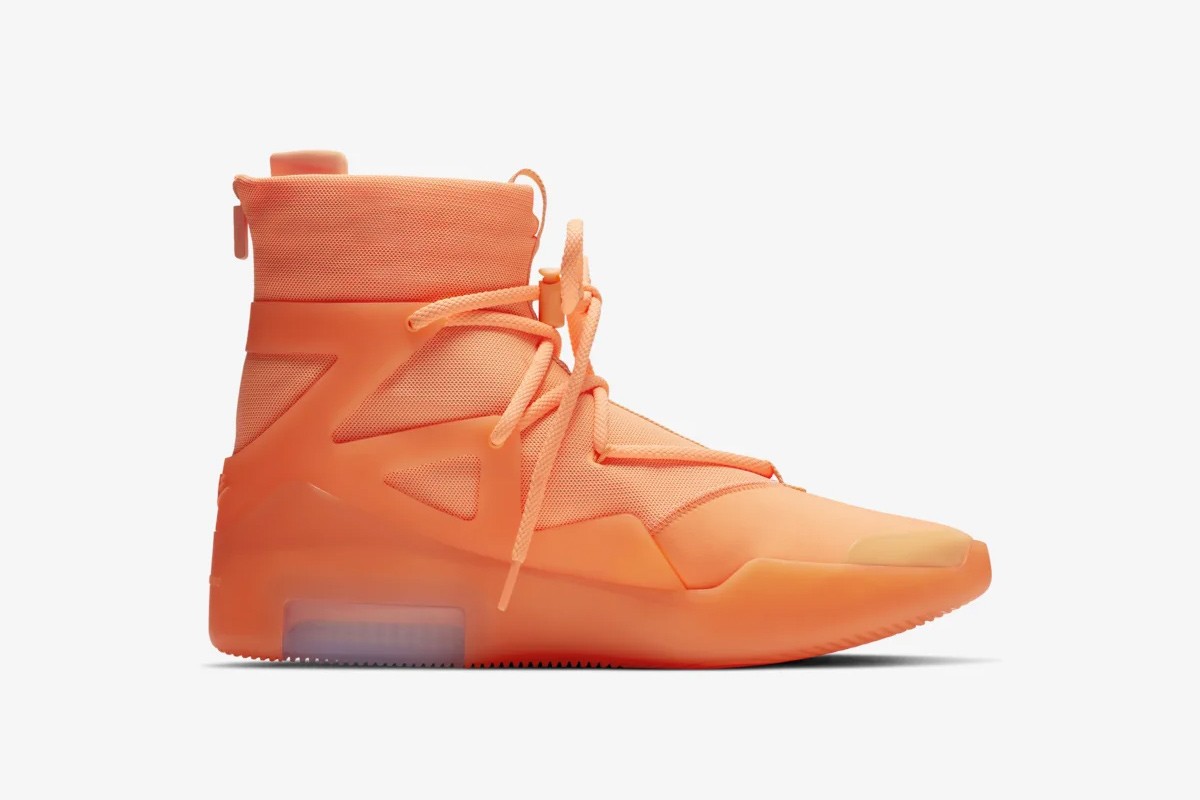 FILA Disruptor Strappy Sandal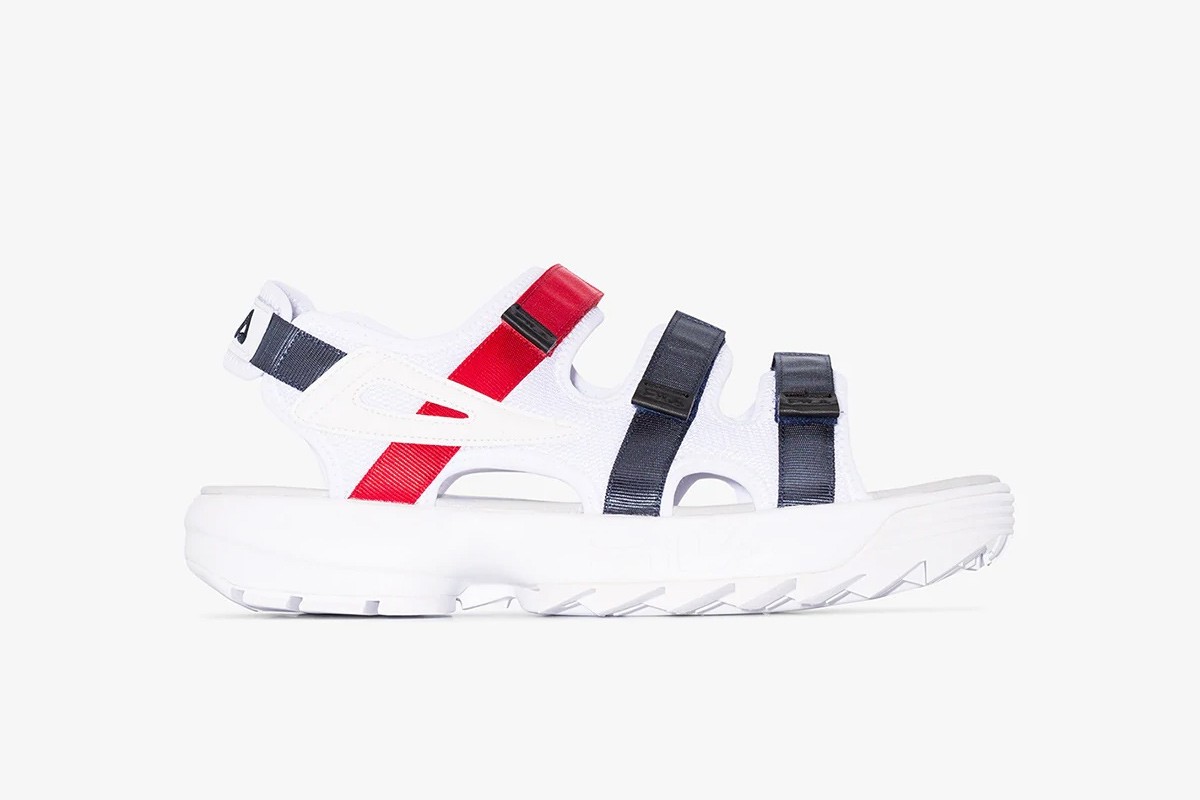 FILA's Disruptor silhouette is hands-down the brands most popular silhouette — I see people rocking these EVERYWHERE. So FILA has wisely decided to capitalize on the Disruptor hype by offering a Sandalized — which is definitely a word — version of their popular silhouette just in time for the summer! Yes, if you've had a dream of impressing someone with your stylish Disruptors poolside, now you can definitely do it and not worry about getting your socks wet. Unless you like that whole socks and sandals look, in which case, I HOPE your socks get wet.
The Disruptor Strappy Sandal features a chunky design and heavy tread. It is, quite literally, just the Disruptor if it were a strappy sandal.
The FILA Disruptor Strappy Sandal is out now and retails for $75. Pick up a pair at Browns Fashion or other select FILA retailers.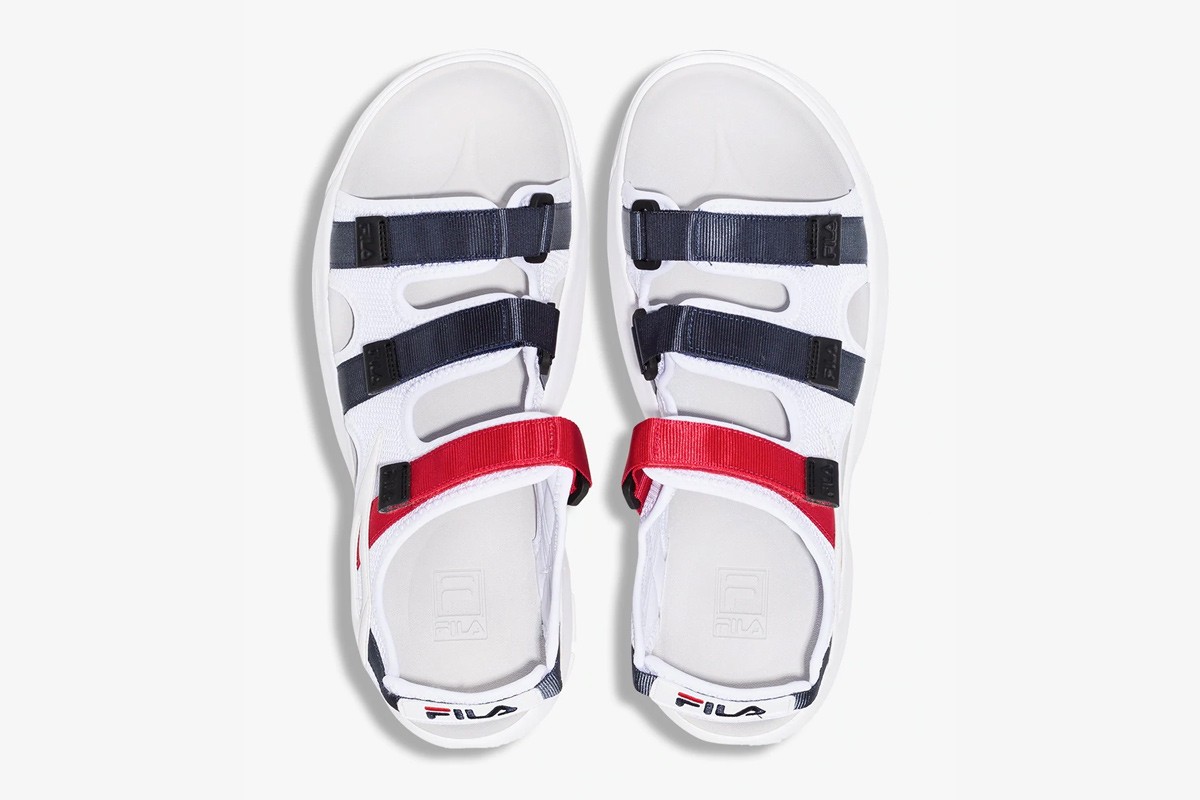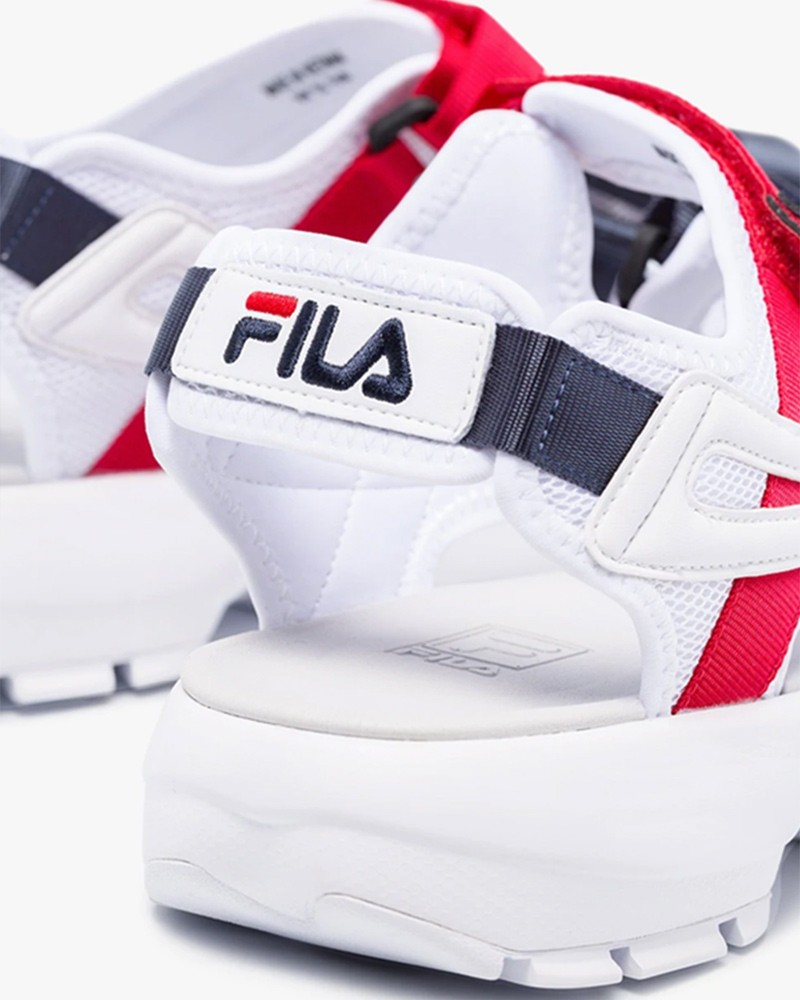 Adidas Alphaedge 4D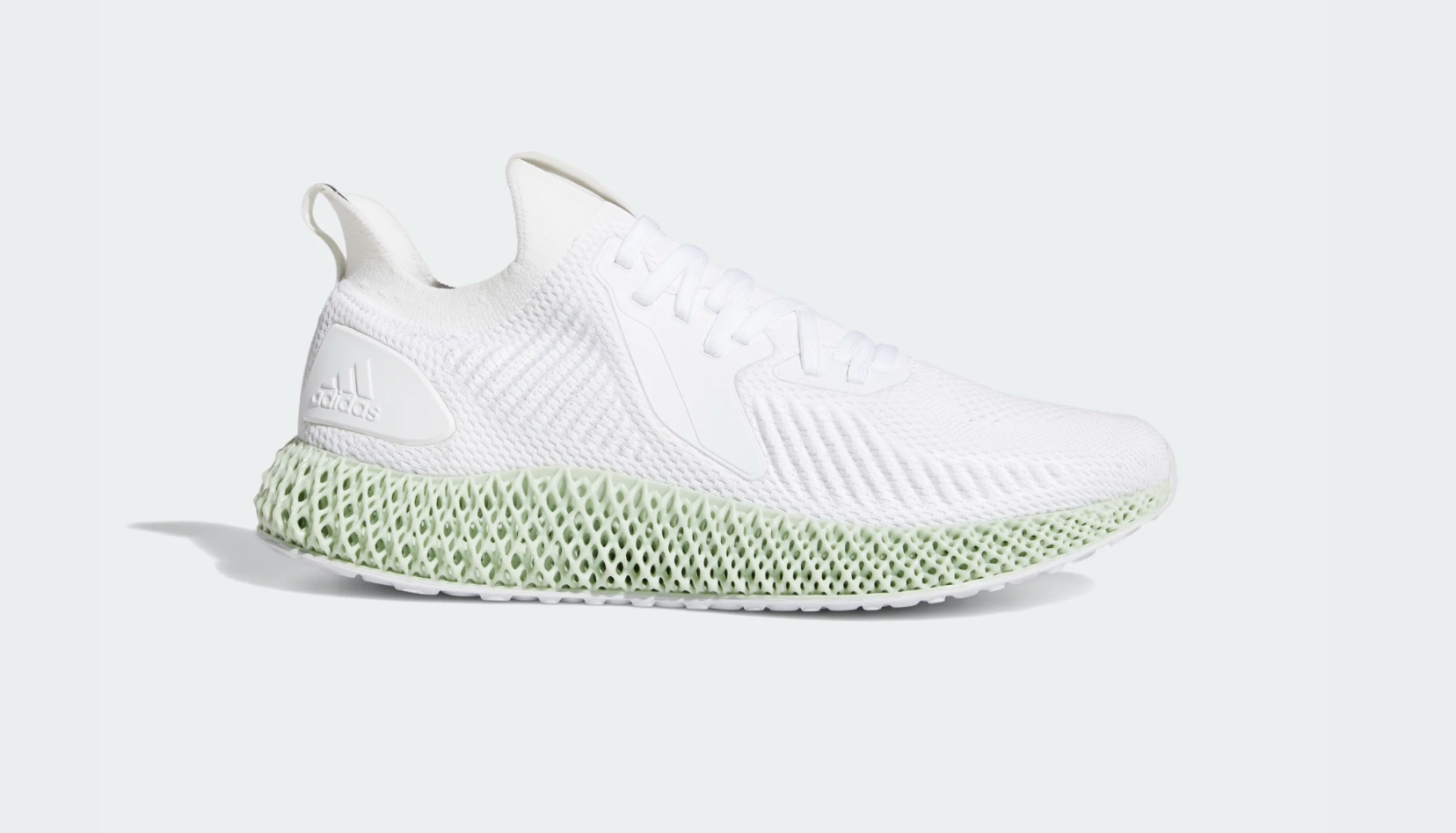 Adidas is about to release their Alphaedge 4D in three new colorways and the results are the best the silhouette has ever looked. Which is good, we need SOMETHING to justify the way-too-high price point, because the promise of "cutting edge technology" does mean sh*t to my bank account (unless that technology is some sort of untraceable money printing thing. Then, it would be a real deal). The TPU overlays of the Alphaedge are fitted at specific stress points to offer better stability and the sneaker features a Continental rubber outsole with engineered traction zones, made of an ultra-breathable Forgefiber mesh.
Tomorrow, Adidas will drop the triple white and black colorways followed by a Parley for the Ocean's green-toned version dropping sometime next week.
The Adidas Alphaedge 4D are set to drop on May 31st and will retail for $300. Pick up a pair at the Adidas online store or select Adidas retailers.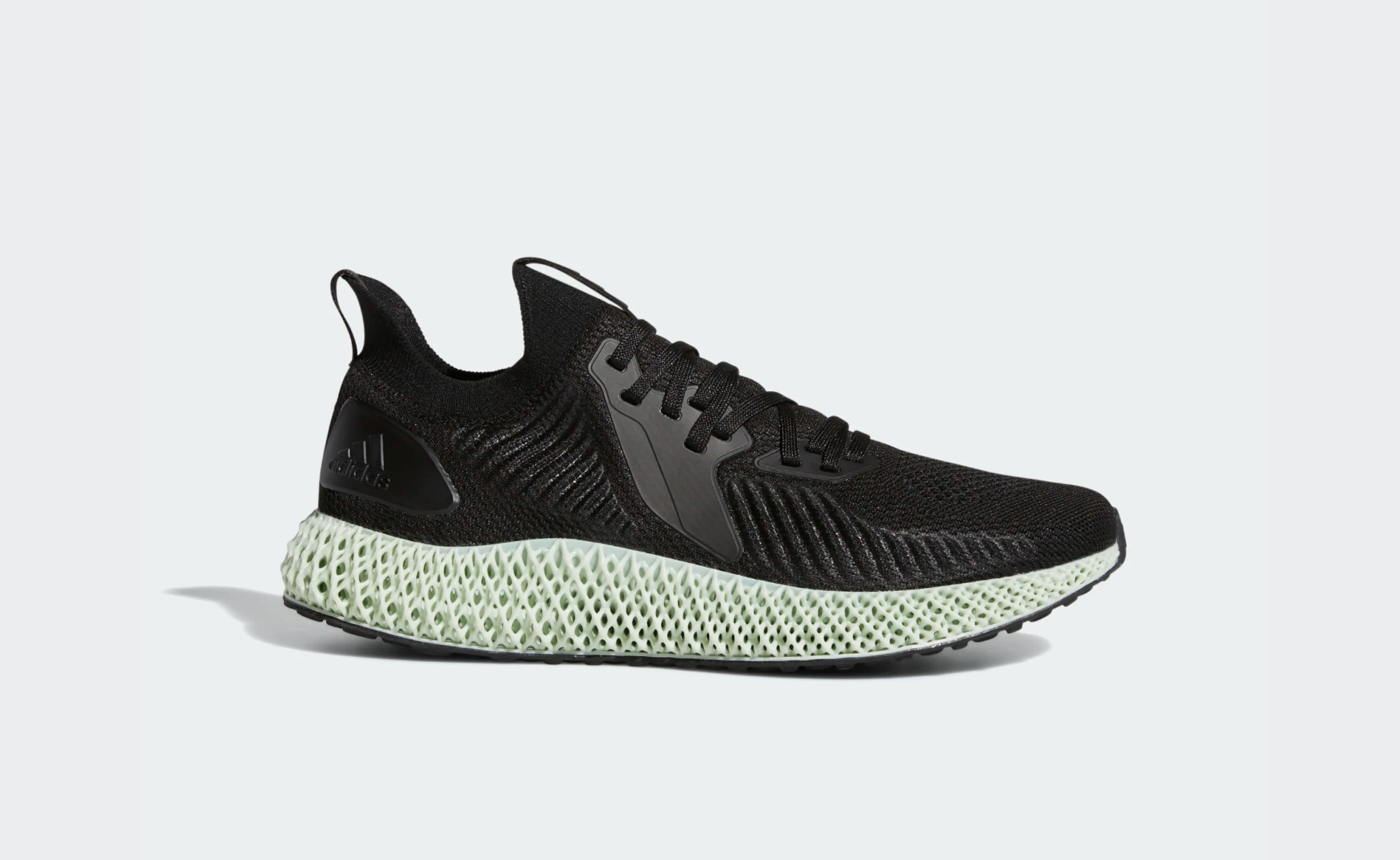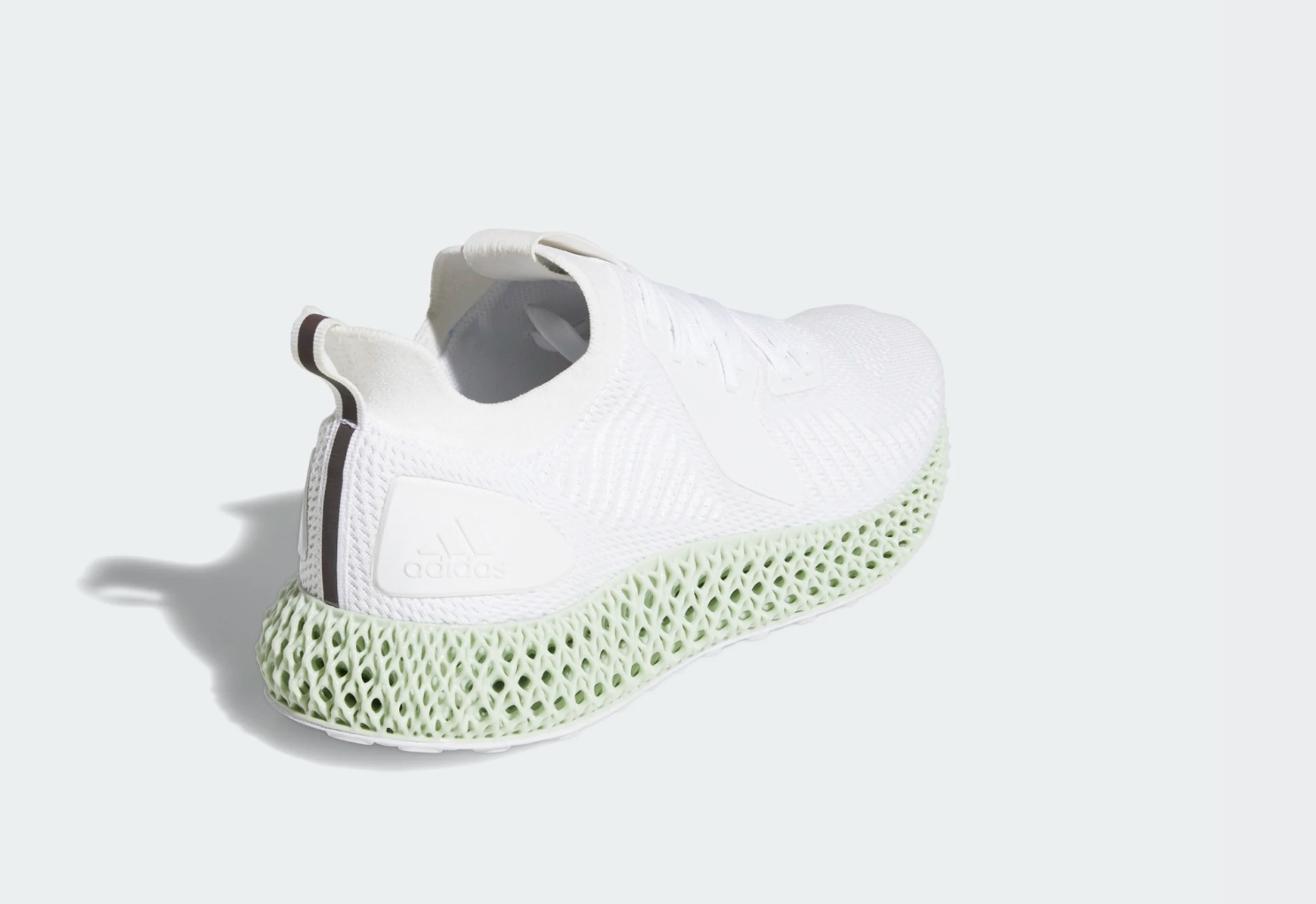 Tommy Hilfiger KITH Hyperbole
New York-based streetwear retailer KITH has linked up with Tommy Hilfiger for this new take on the 90s Hyperbole silhouette. Featuring a white leather upper with red mesh accents, the new Hyperbole utilizes the same materials as the original release from two decades ago, but with updated KITH and Tommy Hilfiger branding on the tongue, insoles, and outsoles. It's like wearing a chunky version of the Tommy Hilfiger logo on your feet, which it turns out, is something I suddenly need to do.
The Tommy Hilfiger Hyberbole collaboration with KITH is out now and retails for $120. Pick up a pair exclusively at KITH.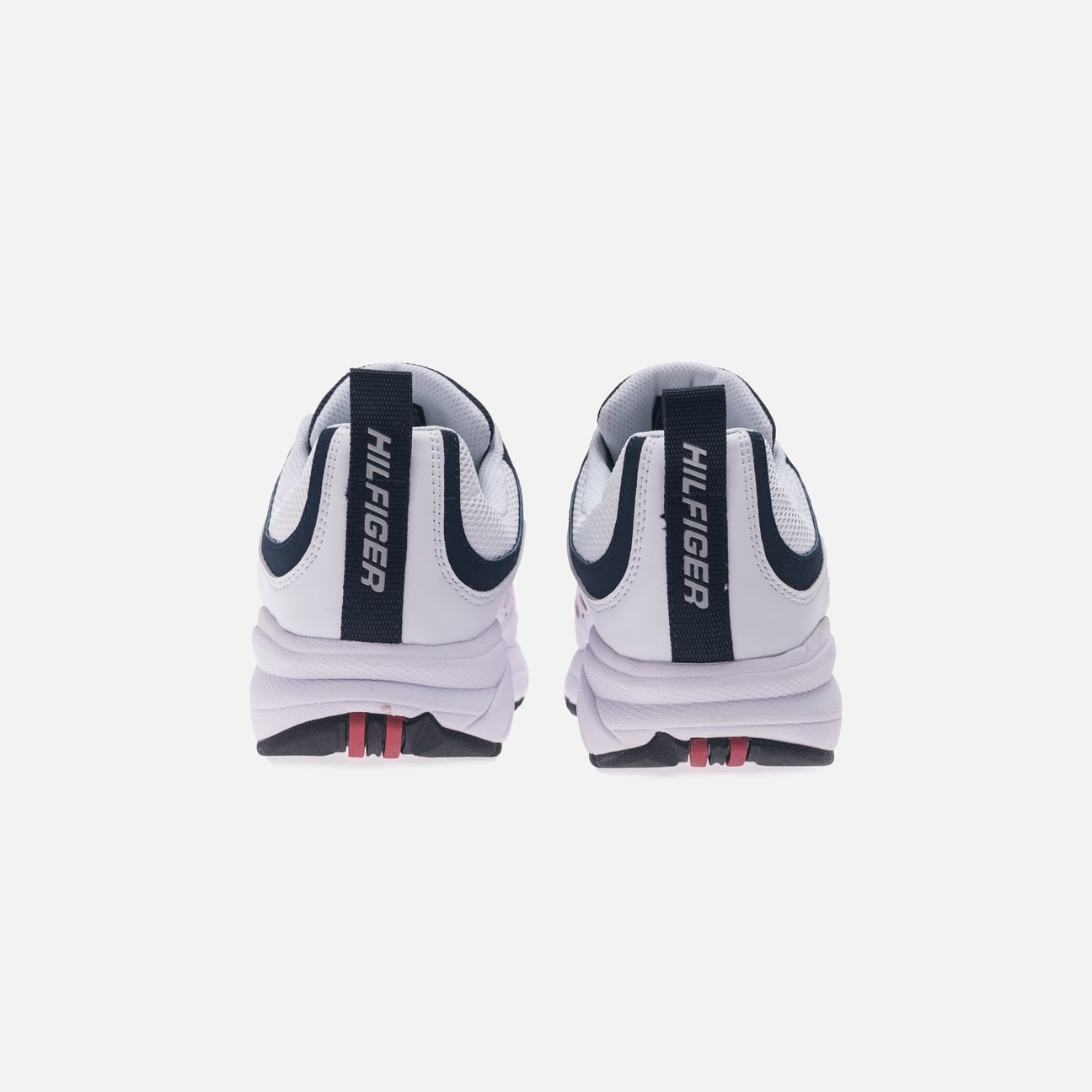 Supreme Clarks Paisley Wallabee Collection
Supreme and Clarks Originals are teaming up for a new take on the iconic Wallabee that dresses the design in a paisley bandana pattern atop a crepe style sole, and may singlehandedly make Wallabees AND paisley bandanas cool again. The Paisley Wallabees will be releasing in four colorways, red, blue, black, and tan — and it truly looks like Supreme just wrapped a Clarks Wallabee in a paisley bandana, which is a thing a lot of people are going to discover they're into.
Just remember that this is the same brand that sold people an actual brick.
The Supreme and Clarks Originals Paisley Wallabee collection is set to drop on May 3rd for an unannounced price. Grab a pair at the Supreme New York, Brooklyn, Los Angeles, London, and Paris stores, or online at Supreme.