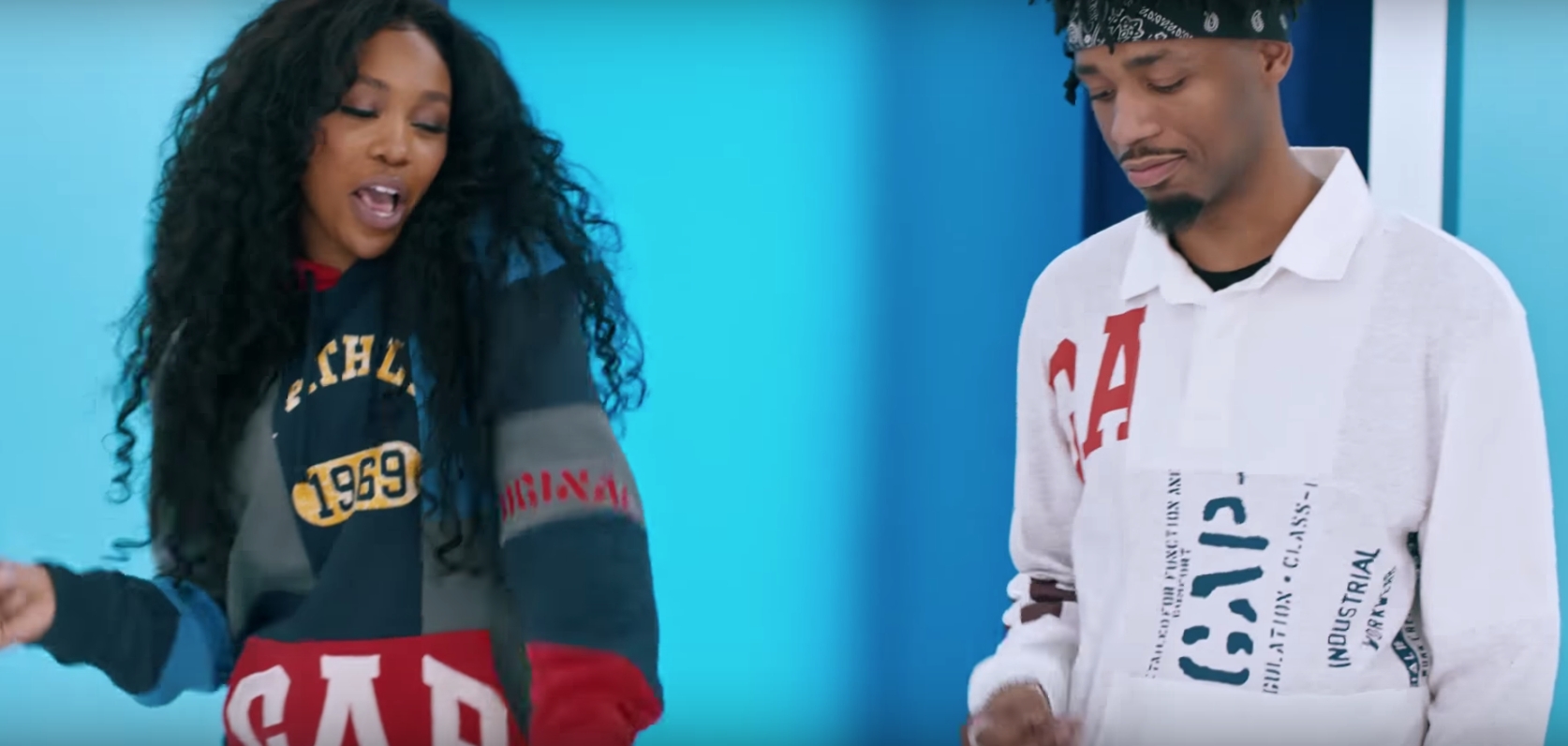 Gap has always been good for a musical commercial with some of our faves remixing older songs with funky, modern spins and lively dance numbers. In the lifetime of a millennial, the (arguably) most memorable commercials have ranged from LL Cool J, to Mary J. Blige, to J.C. Chasez, and more recently, Janelle Monae took over the 2017 holidays with a Biz Markie remake. As of this week, we can add SZA and Metro Boomin to the lineup of musicians to get a Gap nod.
The two musicians, who both had one heck of a 2017, Grammy nominations, sculpture immortalizations, and all, get down to a remixed version of "Hold Me Now" by the Thompson Twins, which, by the familiar sound of Future's adlib — "If young Metro don't trust you, I'm gon' shoot you" — the track was remixed by Metro Boomin', himself. Obviously, the remix is a jam.
SZA and the producer wear items from Gap's celebratory campaign dedicated to its five-decade run, featuring all the different variations of its logo over the years. The video also features, as models, more of the most renown "culture remixers" like Awkwafina, Bria Vinaite, Connor Franta, Maya Jama, Miles Heizer, Naomi Watanabe, and Sabrina Claudio alongside SZA and Metro Boomin' to make up the rebranding party of the (half) century.
The clothing collection will then become available online January 27 and in select Gap stores globally January 29. For now, you can enjoy the video and pick out what you'll be copping from the collection.