Welcome to SNX DLX. While the rest of the world is freaking out about Kylie Jenner's Rise and Shine meme merch, you've made the more sensible choice of coming here to keep abreast of the hottest drops in streetwear and apparel. Spoiler warning: if you were hoping we included Kylie's new hoodies… we didn't… because they're wack.
Moving on, this week the streetwear Gods have blessed us all with big-name drops from Supreme, BAPE, and of course, Kanye West, making October one of the strongest months of the year, in terms of frequency of notable drops. Temperatures across the country keep dropping too — except in Southern California where it's somehow still above 80 degrees — making now the perfect time to layer up and break out the earth-toned fall and winter wear.
Here are all the best apparel and sneaker drops out this week, let's dive in.
Adidas YEEZY Boost 700
YEEZY's beloved 700 silhouette is getting another new iteration for fall by way of the Teal Blue 700. In terms of the best releases for the autumn season, we're going to have to still point towards the new suede-draped Powerphase sneakers which are still on sale and half of the price of the 700s. But I get it, the 700s are one of the most popular YEEZY silhouettes and thankfully YE is actually doing something more interesting with color, taking us through a gradient of cool tones across the sneaker's design, accented with that dusty filter that has become synonymous with YEEZY colorways.
The Adidas YEEZY Boost 700 in Teal Blue is set to drop on October 26th for a retail price of $300. Pick up a pair at YEEZY Supply and the Adidas online store.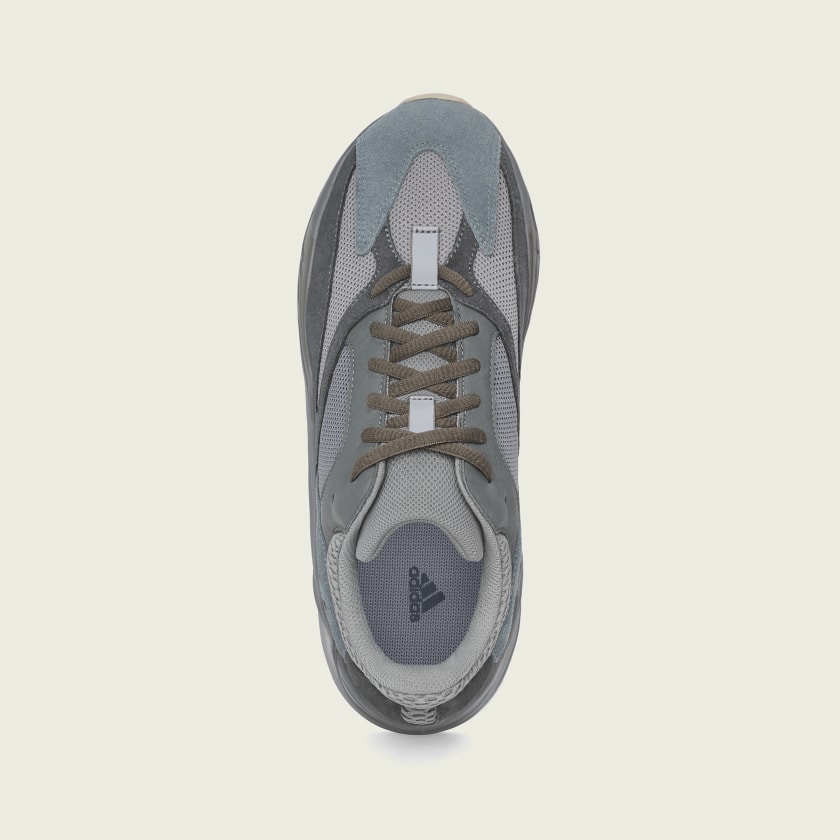 Kawhi Leonard New Balance OMN1S Reign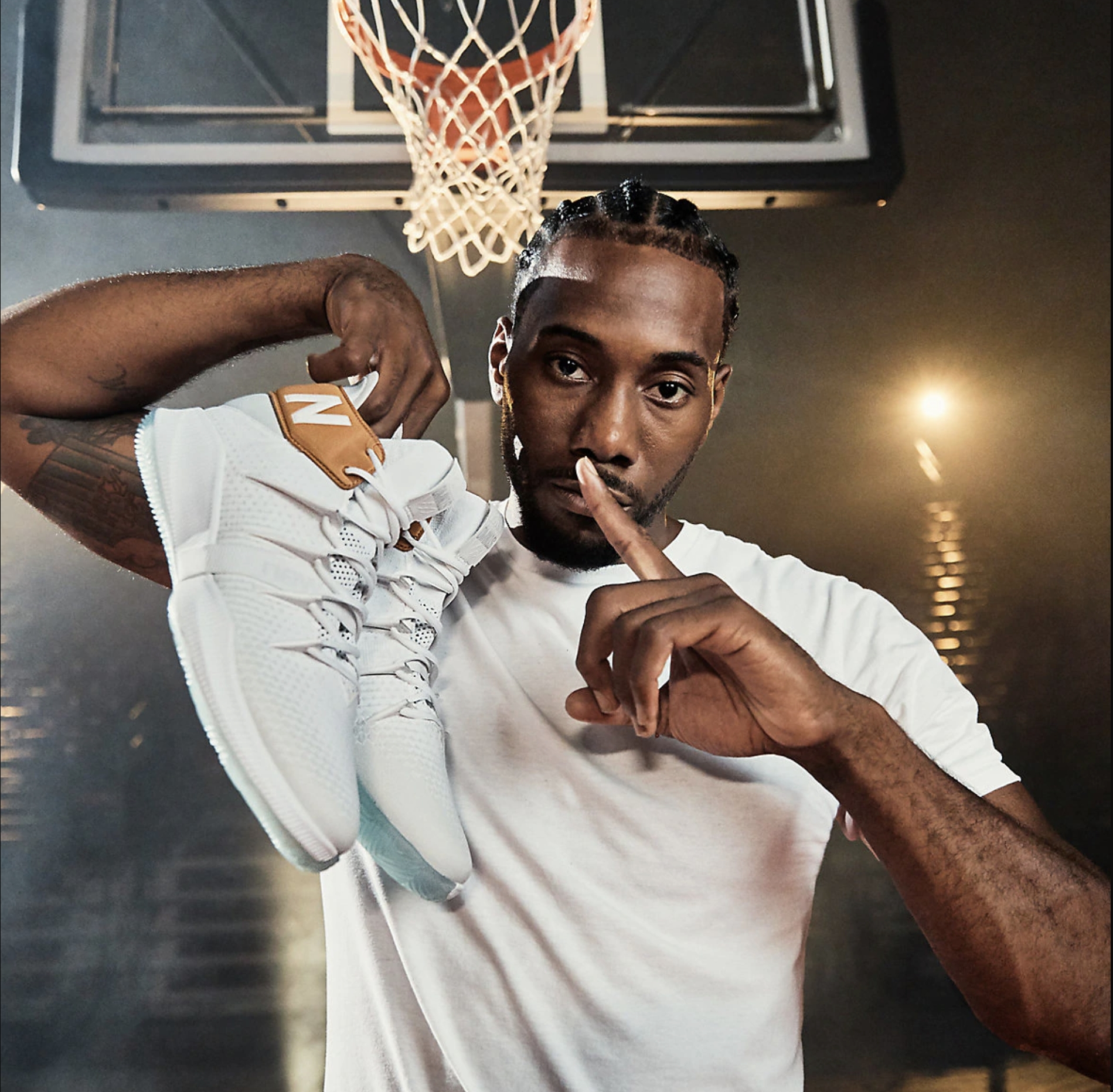 Prepare yourself, because New Balance is set to drop seven different colorways of Kawhi Leonard's OMN1S signature sneaker with the very first colorway, Reign, dropping this week. Featuring a performance-enhancing FuelCell midsole, 3D Ultra Heel construction, and a custom New Balance FitWeave upper, the OMN1S is designed to provide a locked-in fit that keeps your feet light, and your mind focused on the game. Most importantly though, they look dope, thanks in no small part to the creme and taste Reign colorway.
The Kawhi Leonard OMN1S Reign is set to drop on October 23rd for a retail price of $140. Pick up a pair at the New Balance online store or select Shoe Palace and Foot Locker stores in Los Angeles.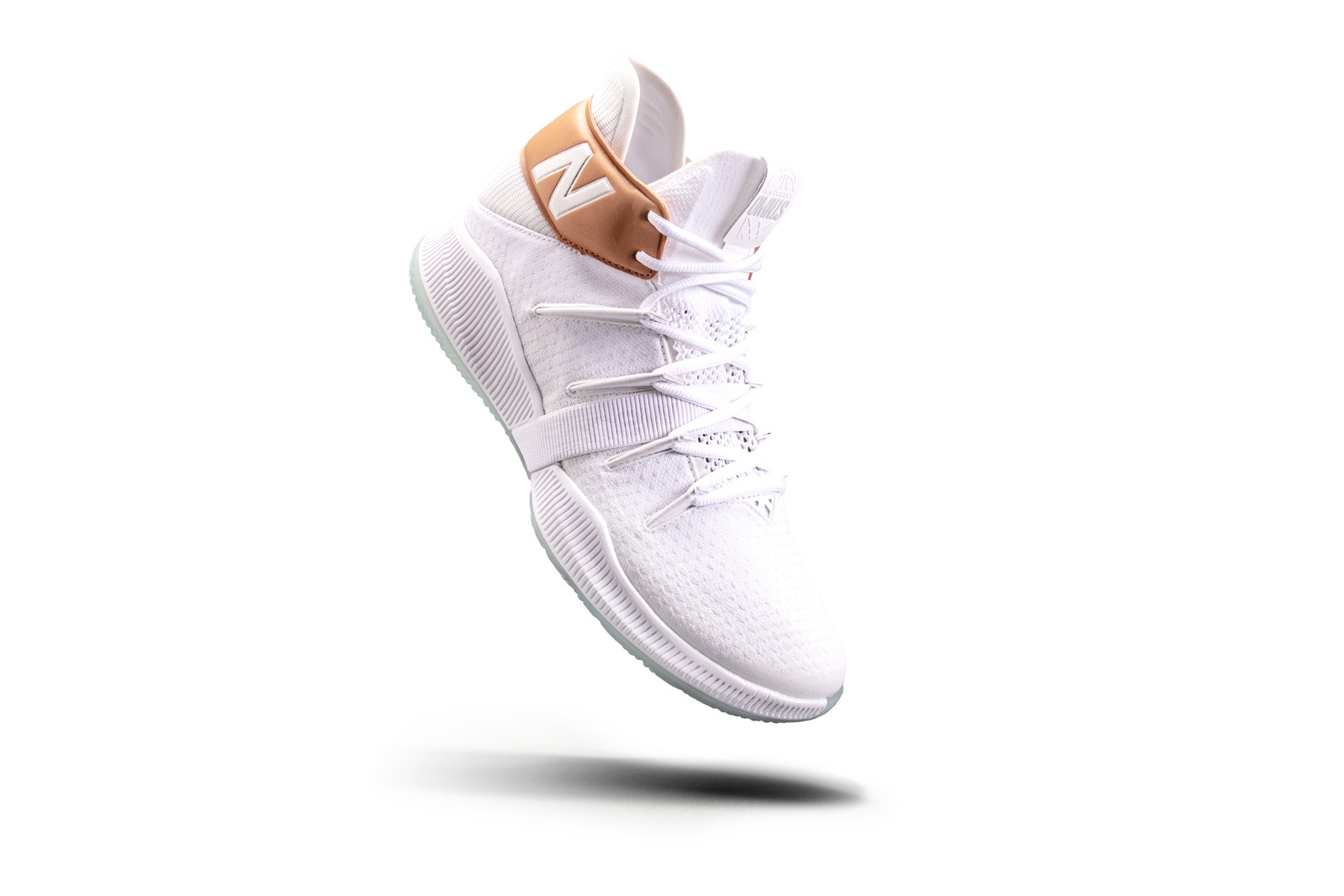 Supreme Clarks Wallabee Collection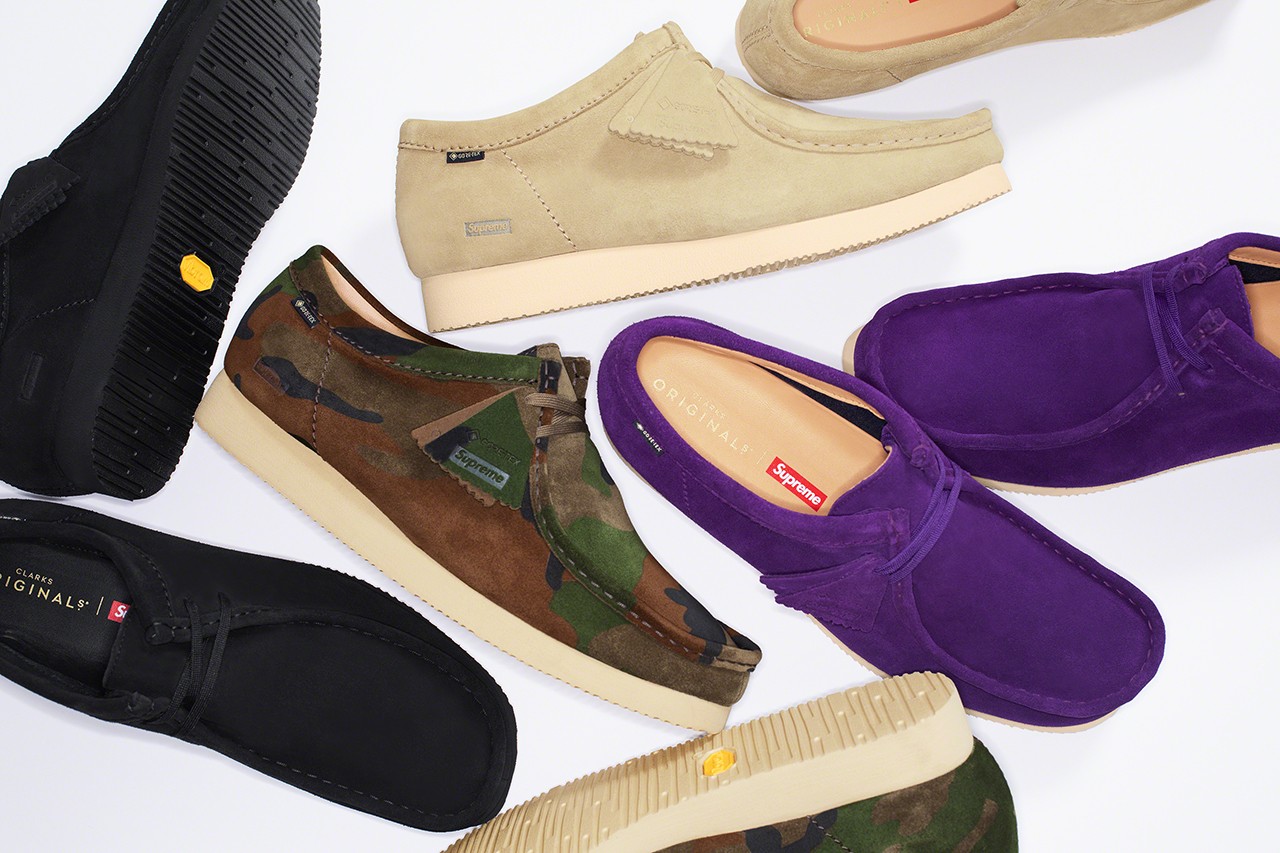 If summer was the season of endless YEEZY releases, then it would seem that fall belongs to Supreme. Earlier this year, Supreme hooked up with Clarks Originals for a paisley-bandana print collection of Wallabees, and now the pair are teaming up again — this time keeping it a lot more low key and fall-appropriate with some toned-down colorways.
Releasing in a royal-worthy purple, desert tan, deep black, and subtle camo, the Supreme Wallabees are constructed with GORE-TEX suede, providing a waterproof and stain-resistant upper that won't get ruined thanks to unannounced rain from the changing seasons. The Supreme Wallabee's sit atop a lightweight Vibram rubber sole and features Supreme-branded suede hang tags.
The Supreme Clarks Wallabee collaboration collection is set to drop on October 24th for a retail price of $140. To grab a pair head to the Supreme online store or at the physical Supreme flagship stores in New York, Brooklyn, LA, London, and Paris.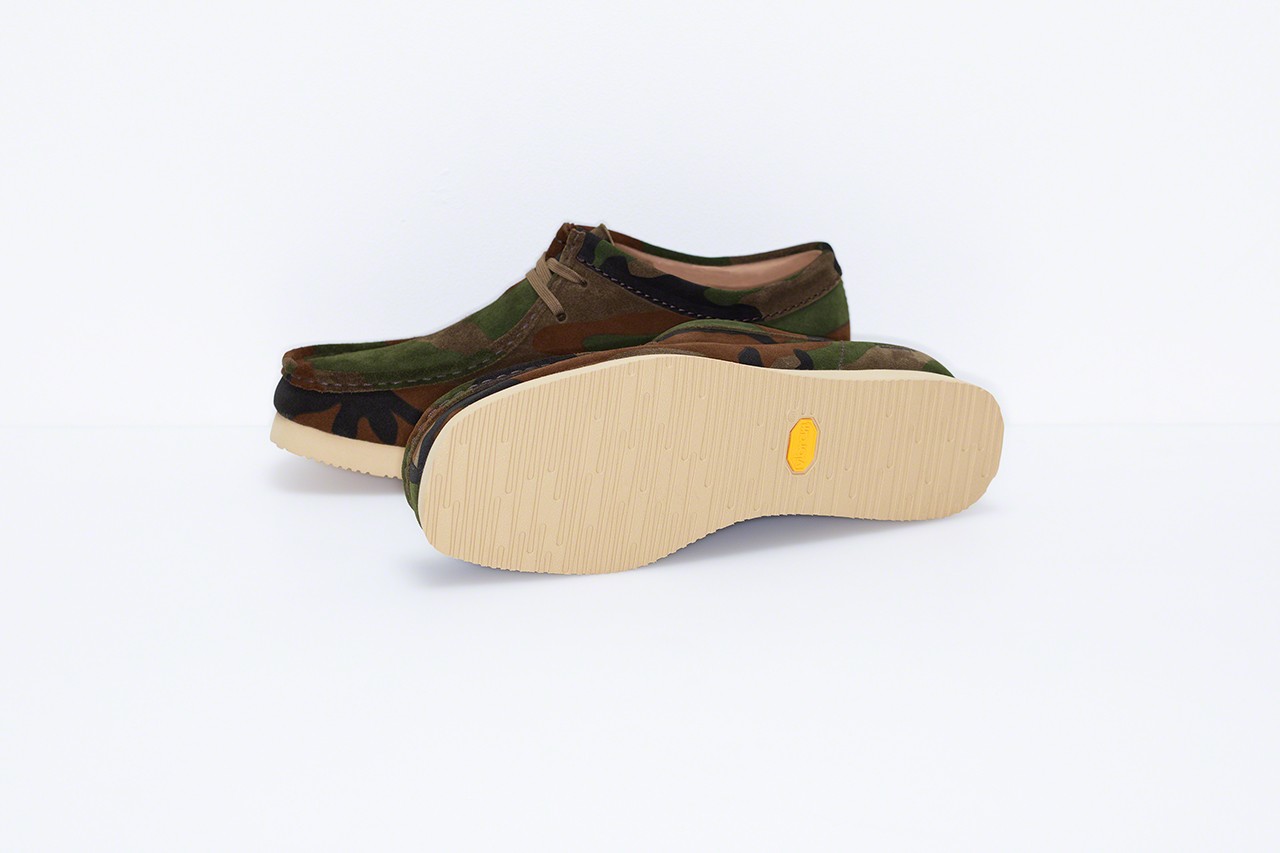 Nike Kyrie 5 SpongeBob SquarePants Pineapple House
The Nike Kyrie Irving Spongebob collection will go down in history as this decade's weirdest sneaker collaboration, mostly because of how incredibly popular this unlikely mix of names is. The sneaker world went absolutely nuts for the original Kyrie 5 Spongebob collection, which consisted of five different sneaker designs meant to pay homage to the Nickelodeon cartoon's cast.
The latest release pulls the focus off of the characters of the Nick toon classic and sets its sights on Bob's iconic "pineapple under the sea" with the Kyrie 5 Pineapple House. The sneaker has a pineapple-print graphic on a mesh upper, with a wavy swoosh and a green leaf lace cage. It's insane but if you loved the first five, you'll probably love this pair too.
The Nike Kyrie 5 Spongebob SquarePants Pineapple House is set to drop on October 24th for a retail price of $130. Pick up a pair at the Nike online store or select Nike retailers.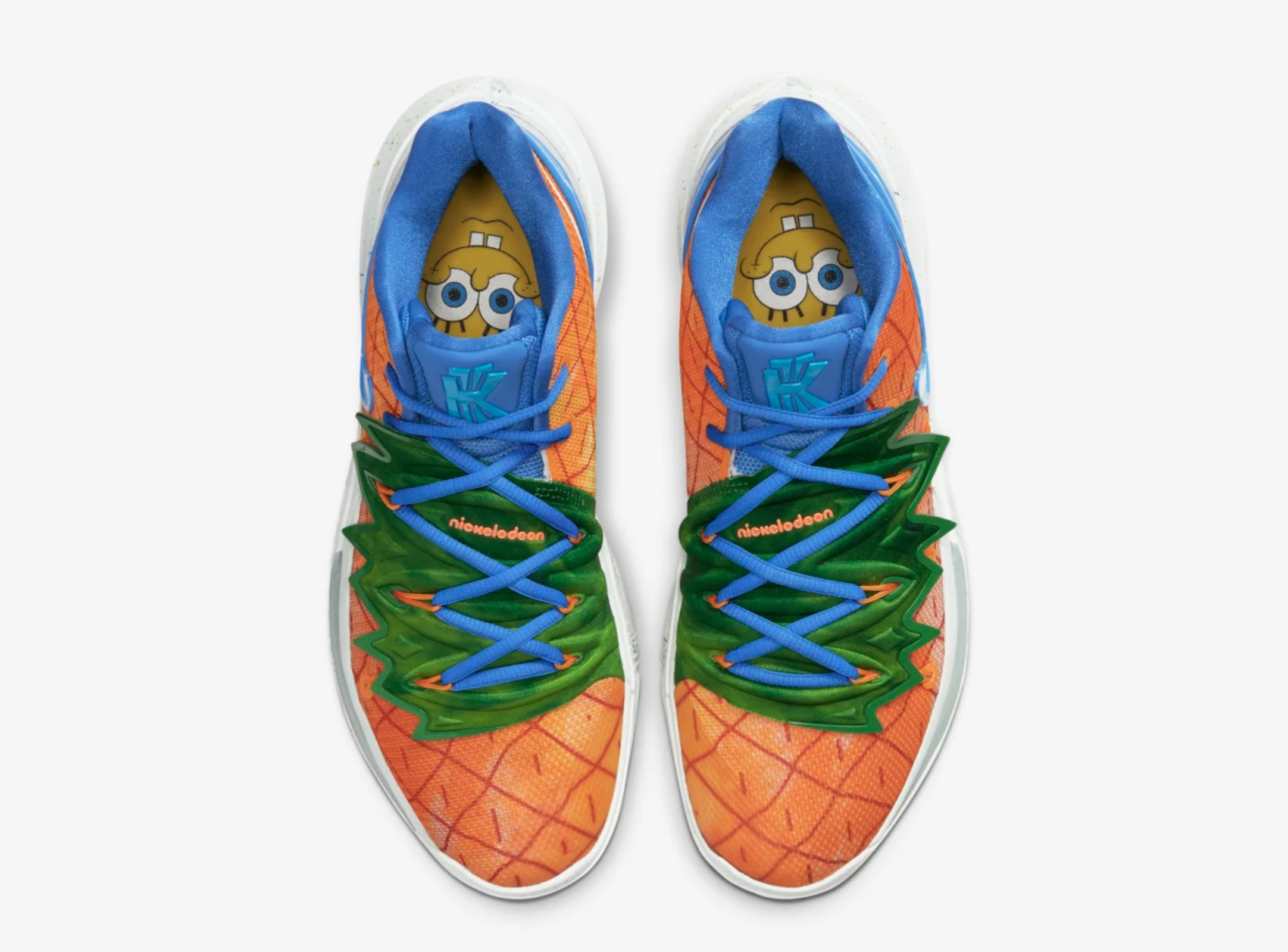 Rhude x Vans Bold Ni Collection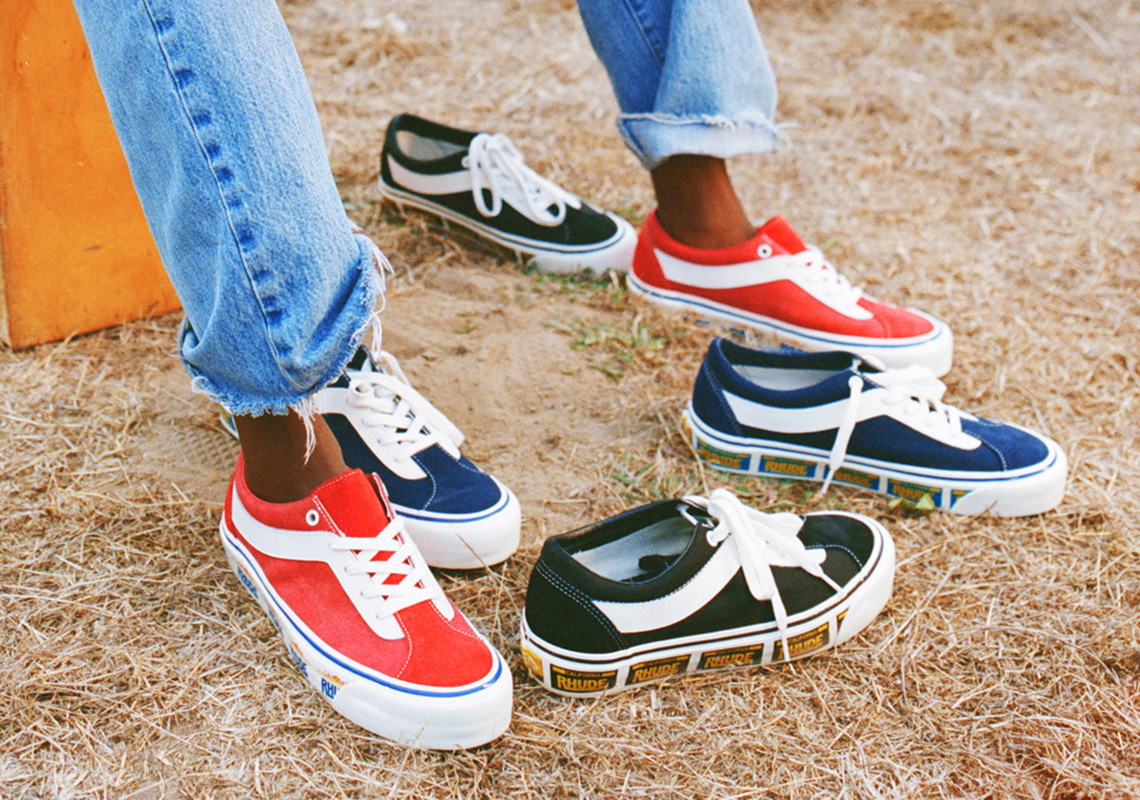 You may have noticed that all state license plates are not created equal — some states have dope designs, and other states are Louisiana. The state of California currently has three, one with a breaching whale, one that looks like it was designed by In-N-Out, and one with palm trees, but those with an appreciation of the vintage know of others that have since been discontinued.
One of those admirers of vintage California it turns out is Rhuigi Villaseñor of RHUDE, who has teamed up with Vans for a new take on the Bold Ni silhouette that pays homage to some classic Cali license plates. The full collection features three different iterations of Vans' Bold-Ni that borrow the colorways of Cali plates from the past. Featuring a rugged canvas upper, simple flying-v stripes across the upper, and Rhude branding along the midsole, this take on the Bold Ni is a loving tribute to California, the birthplace of Vans.
The Rhude x Vans Bold Ni Collection is set to debut exclusively at Rhude's online store, with the black and navy colorways dropping this week on October 26th and the red pair coming late next month on the 23rd. A retail price has yet to be announced.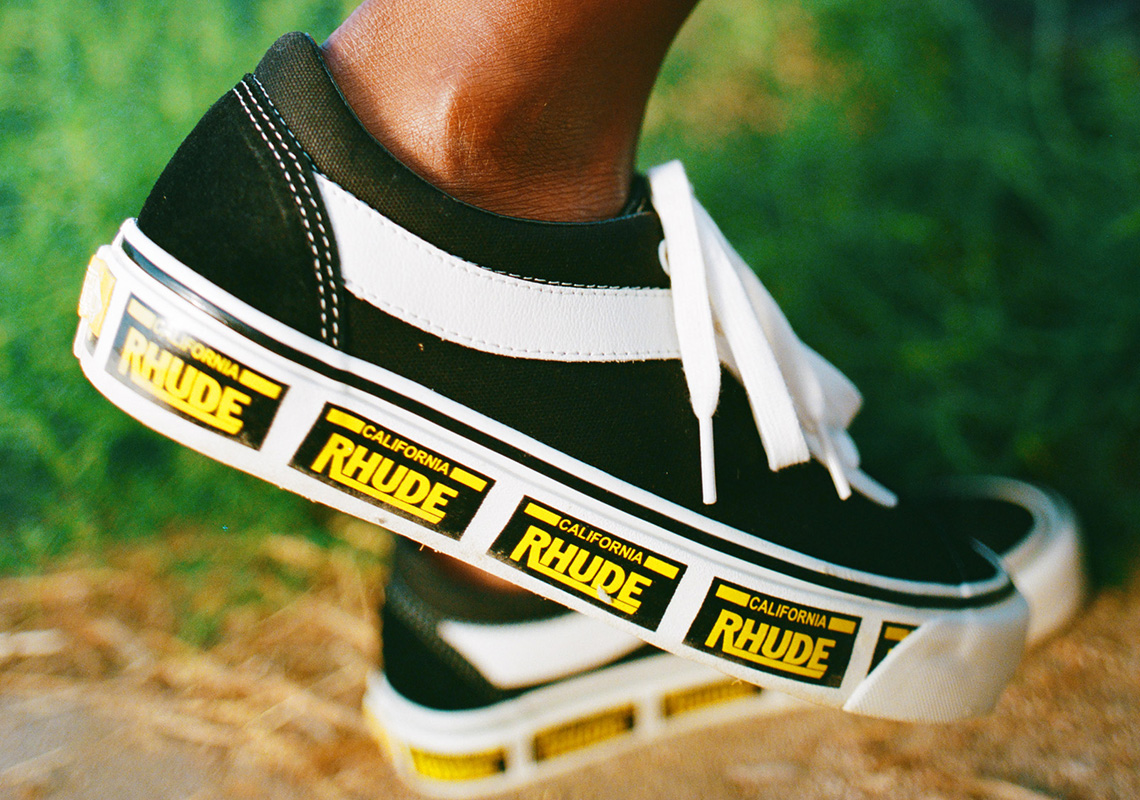 Levi's Supreme Nylon Collection
If you've ever eyed a pair of Levi's or held off from buying a denim jacket because you're not down with being draped in heavy denim, then the Levi's and Supreme's latest collaboration is for you. Supreme took Levi's workwear staples and swapped out the rugged denim for shimmery light-weight nylon. The three-part collection, which consists of a nylon-take on the trucker jacket, pants, and bell hat, releases in three different color schemes: yellow, black, and desert camo.
Duel branding across each piece is tastefully done, with a simple embroidered Supreme logo, and Levi's iconic red tab, and sizing patch keeping things simple without being flashy, which is appreciated considering when you wear this you'll literally be flashing from the lights reflecting off the nylon-sheen.
The Levi's Supreme Nylon Collection is set to drop on Thursday online and at physical Supreme Stores.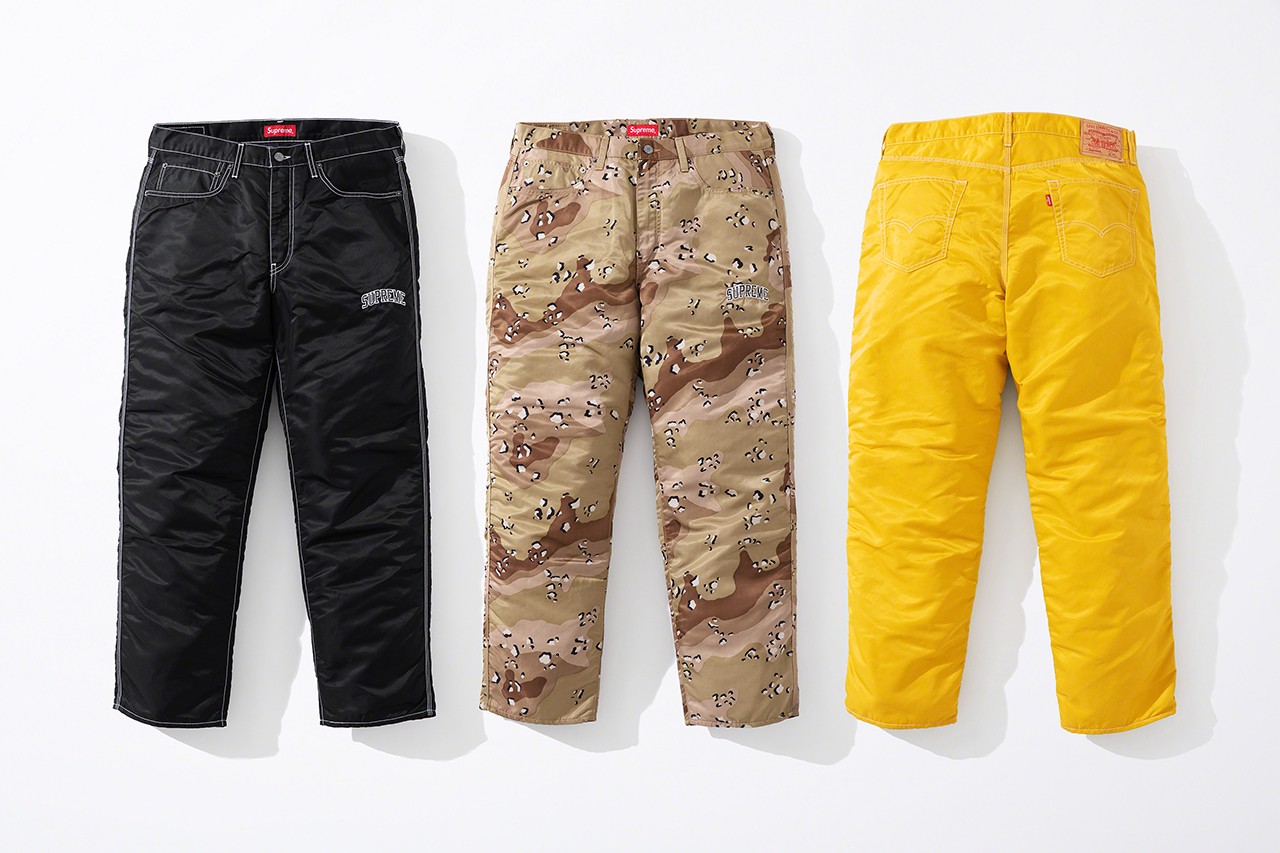 Zoo York Harold Hunter Collection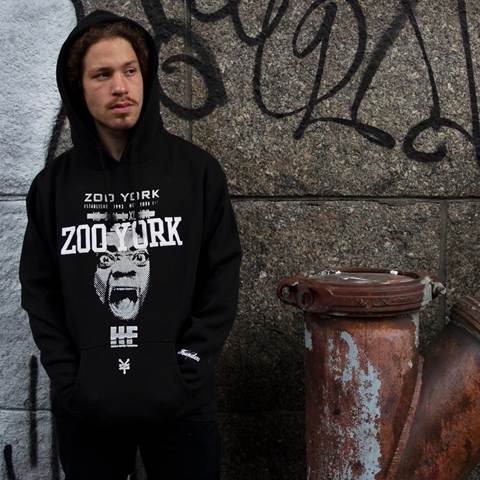 If you didn't know, Zoo York is back baby! Once a beloved brand amongst skaters everywhere, once Zoo York was sold off the label became virtually unrecognizable, showing up at eternally un-hip outlets like Amazon and Walmart for heavily discounted prices, but those days are over and Zoo York is back to being overseen by its founders. For their second drop since being given back the reigns, Zoo York pays tribute to late legendary '90s skate icon and an overall good dude, Harold Hunter.
The collection features archival photos of Harold across black short-sleeve and long-sleeve tees, a hooded sweatshirt, a fanny pack and a special reissue of the classic 1995 Zoo York crew neck fleece showcasing Harold's last name being an obvious highlight.
To shop the second drop of the Zoo York founders collection, head to the brand's official Instagram now.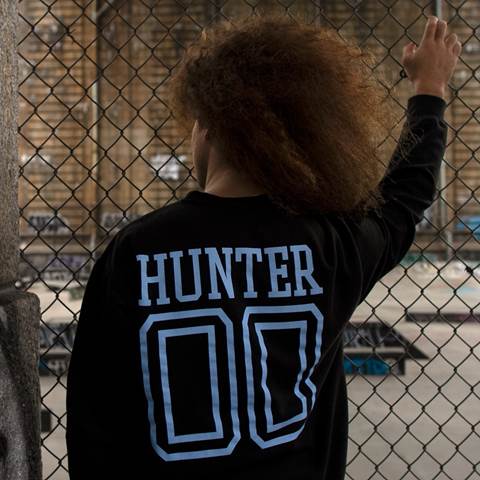 BAPE x MCM Fall/Winter Collaboration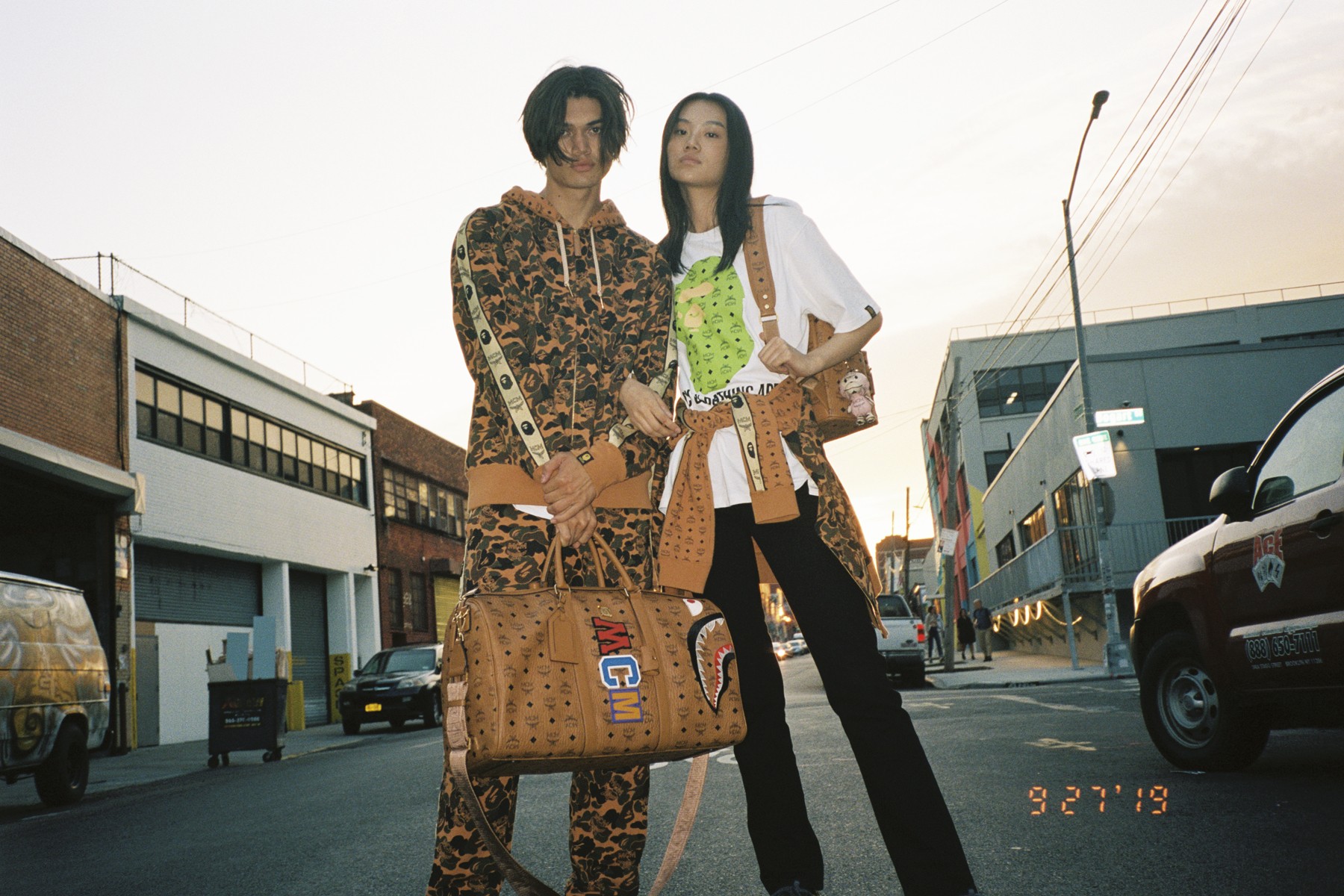 The most hyped drop of the whole week is Bape's Fall/Winter collection made in partnership with luxury travel brand MCM. Making use of MCM's signature Cognac Visetos print as well as Bape's own Baby Milo iconography, the collaborative collection consists of winter-wear staples like hoodies, track jackets, crewnecks, and sweats, to keep you warm and styling for the next two seasons.
But it wouldn't be an MCM collaboration without some bags, which is why the collection also consists of weekender bags, a backpack, and a large and mini wallet all dressed up in MCM's Cognac Visetos print along with a heavy dose of BAPE influence by way of the Shark Face pattern, and revamp of MCM's logo in Bape's "World Gone Mad" style.
This full drop, which consists of men's, women's, and unisex wear is too massive for us to go over in detail, so be sure to head to Bape for a closer look on everything offered. The MCM Bape Collection is set to drop online, at select BAPE retailers, and ZOZOTOWN on Saturday, October 26th.