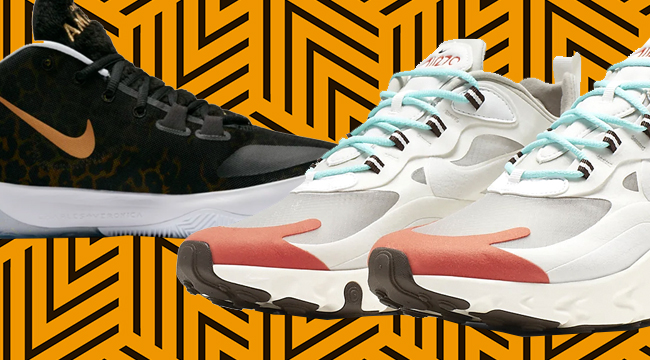 Welcome to August. The last month of summer. Can you feel it? Fun and freedom slowly slipping away; reality and responsibility surging back to the fore. If you ask us, the season has come and gone a little too fast. Weren't we supposed to be on an endless string of road trips? Barbecues? Hikes?
Alas, time marches on. In fresh kicks, no less. Once the colorways of sneakers start to change, you can tell we're in that awkward transition period when brands don't know whether to release summer-ready looks or start to tone things down for fall.
This week's SNX features shoes that could fit comfortably in both seasons, which should allow us to enjoy a long, hot August without too much panic. Here are the dopest shoes out this week, featuring the ultra-hyped color-changing Converse and Chinatown Market collaboration.
Converse All-Star Pro BB Hyperbrights Collection
Converse has been so successful with their Chuck Taylor silhouette, that it's easy to forget that they have several other designs. The All-Star Pro is as close the brand comes to having a modern silhouette that could hold its own against the mighty Chuck Taylor, and the Hyperbrights Collection is one of the silhouette's best iterations yet. Releasing in both a white and black colorway, the white features neon orange and green accents while the black keeps it duo-toned with its base color and neon green accents.
The All-Star Pro BB features Nike React sole technology, and its base is made from foot-conforming Nike Quadfit mesh (mad gratitude, parent company).
The Converse All Star Pro BB Hyperbrights collection is available now and retails for $140. Pick up a pair at select Converse retailers and at the Converse online store.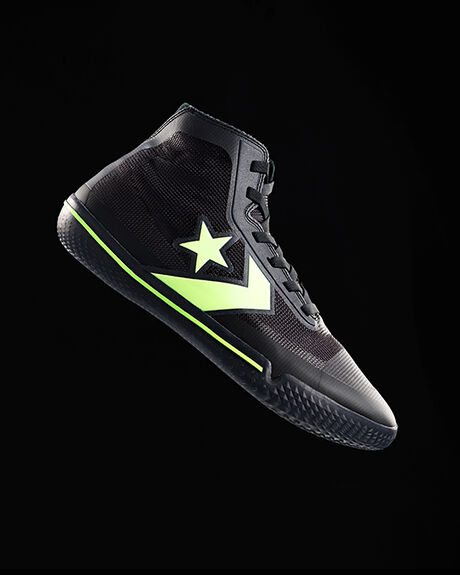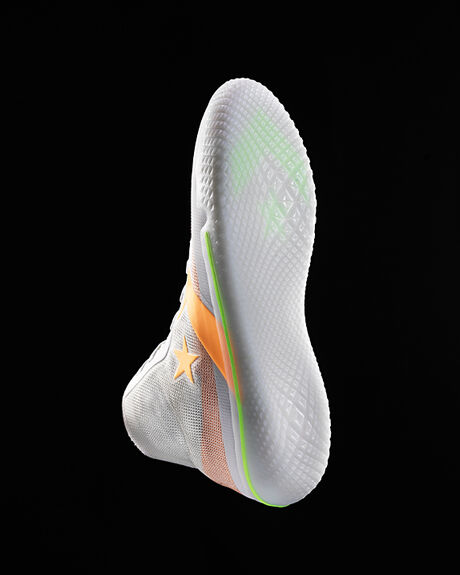 Nike Zoom Freak 1 Coming to America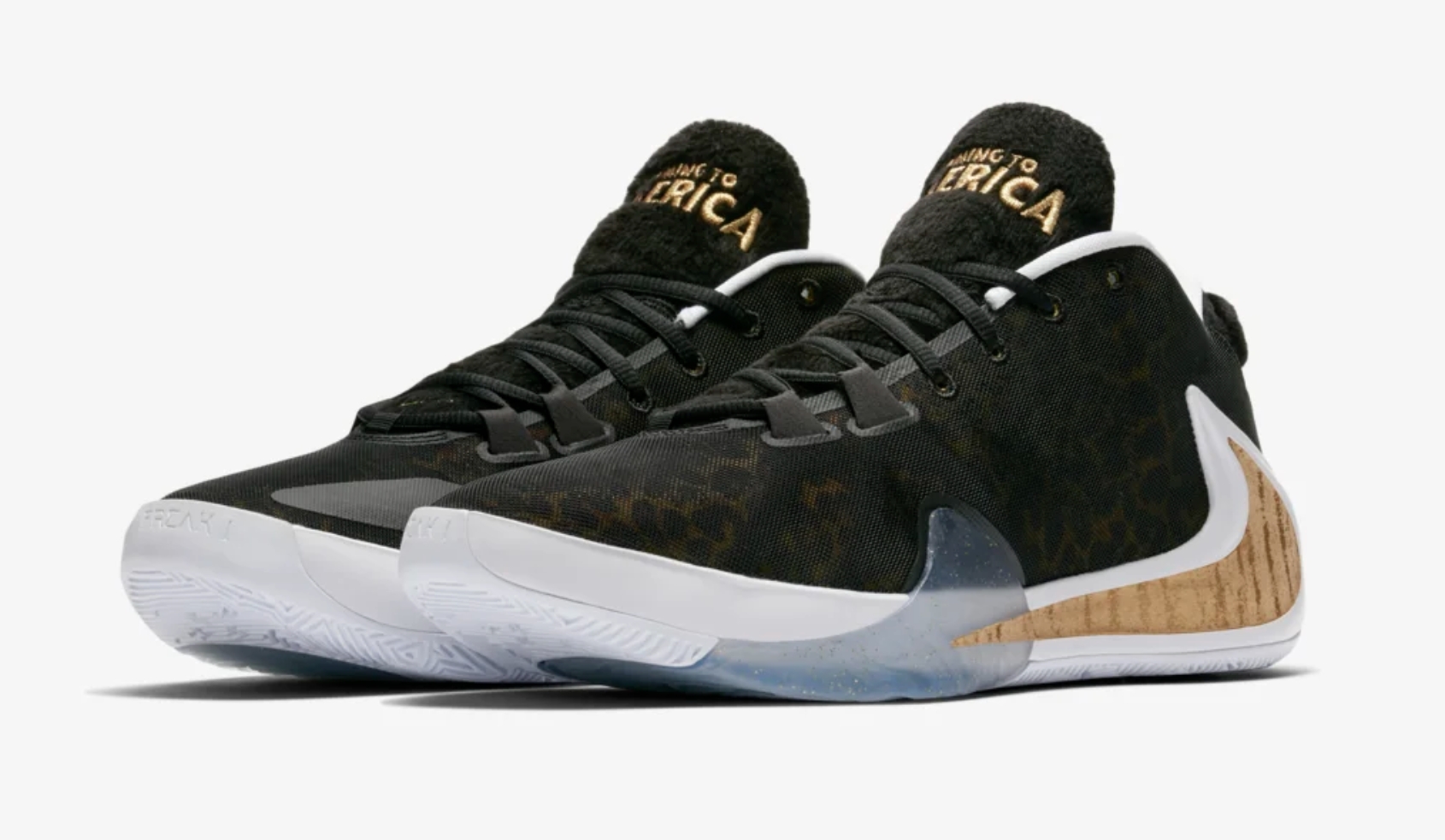 Named for the 1988 Eddie Murphy starring movie of the same name, the Nike Coming to America kicks makes use of the Nike Zoom Freak 1 silhouette for a special iteration that pays homage to NBA MVP Giannis Antetokounmpo's favorite movie. With leopard print accents that recall Prince Akeem's regal shawl, this iteration of the Zoom Freak 1 also features a glimmering gold backward swoosh and a translucent outsole piece that shadows the swoosh-shape. They're intricately detailed, way more intricately detailed than any movie crossover Nike we've seen in recent months!
The special Nike Coming To America Zoom Freak 1s are set to drop on August 2nd and will retail for $120. Pick up a pair at the Nike online store.
Nike AirMax 270 React Summit White
The Nike AirMax 270 in Summit White brings together warm off-white tones with pink and blue accents and embroidered branding on the tongue that sits atop a React and AirMax fused sole. On paper, merging design aspects from Nike's popular React and AirMax seems like a product of marketers, not designers, but we've got to say, the combination is working. While it can't quite eclipse the popularity of the designs it echoes, the marriage between React and AirMax is stylishly harmonious.
The Nike Air Max 270 React in the Summit White colorway is set to drop on August 2nd and will retail for $150. Pick up a pair at select Nike retailers like Livestock, or directly through the Nike online store.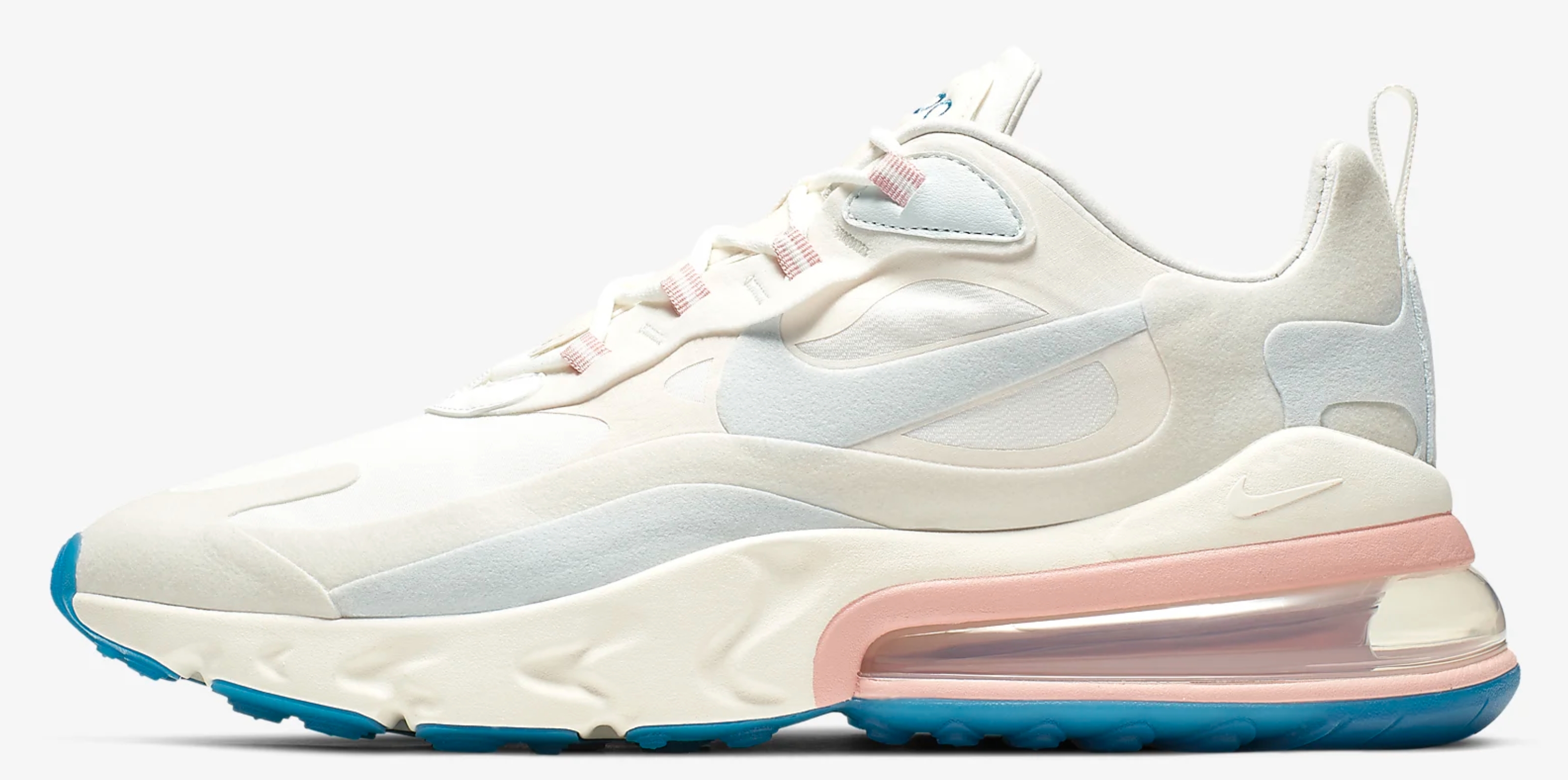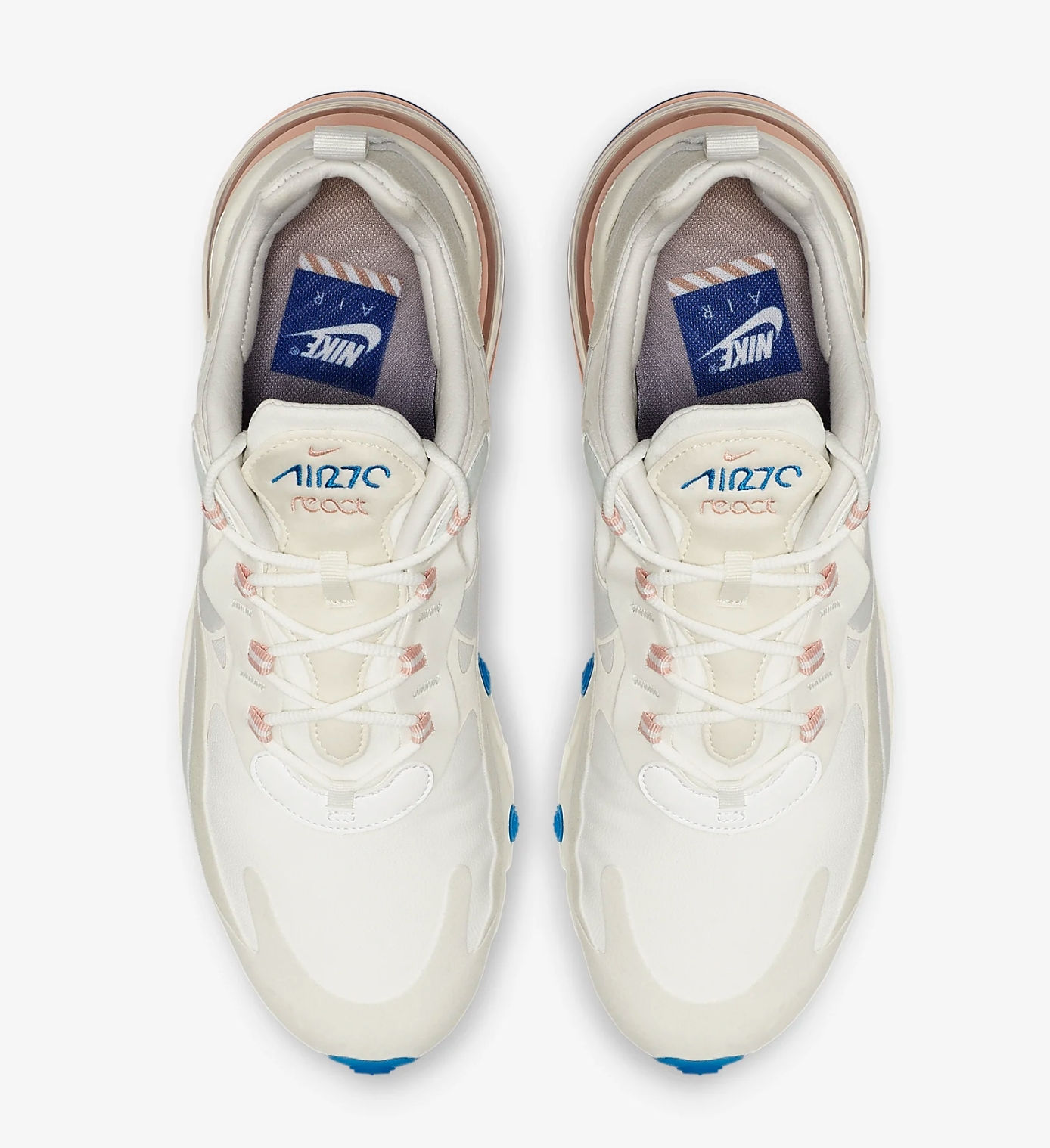 Chinatown Market Converse UV Collection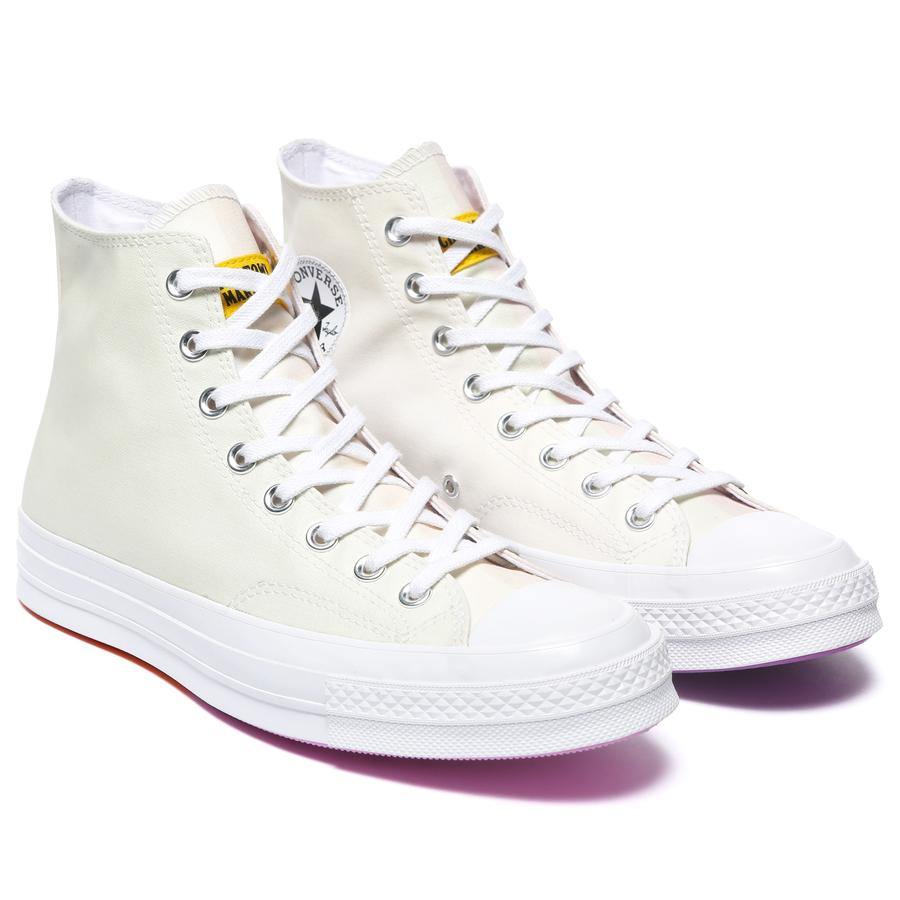 These are going to be the hardest pair of shoes to get your hands on this week. People are going nuts for these duo-toned color-blocked Converse, made in partnership with Chinatown Market, that have special UV-sensitive colors that saturate with the sun. It's gimmicky as hell, but we have to admit that when these shoes are under the right amount of sunlight and shade, they take on subtle tones that we find endlessly interesting.
Here is the issue though, the UV Converse's colors lock once they've been exposed to 8 hours of U.V. light. We suggest opening them up indoors, and just letting them sit for 8 hours before you take them out, otherwise, the colors just end up clownish. There is a fair bit of experimentation involved in the UV Converse, so if you aren't into putting in the work, these probably aren't for you.
The Chinatown Market Converse UV Collection is set to drop on August 2nd and will retail at $95 for the low-tops and $100 for the high-tops. Pick up a pair through Chinatown Market.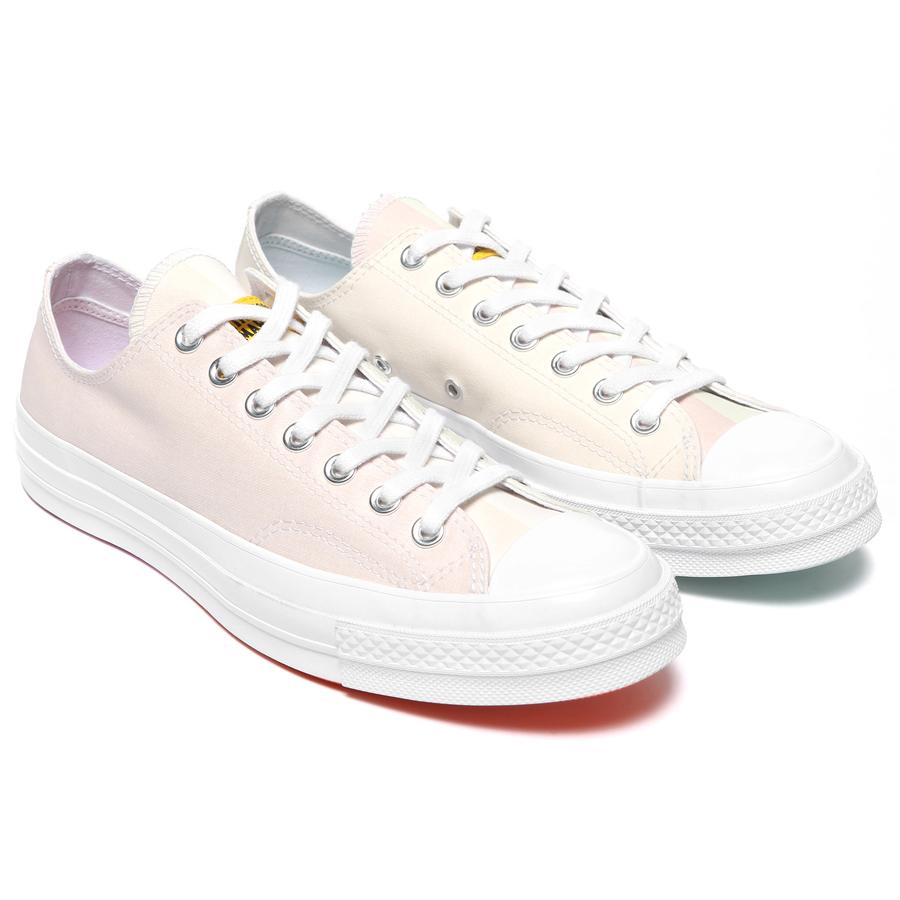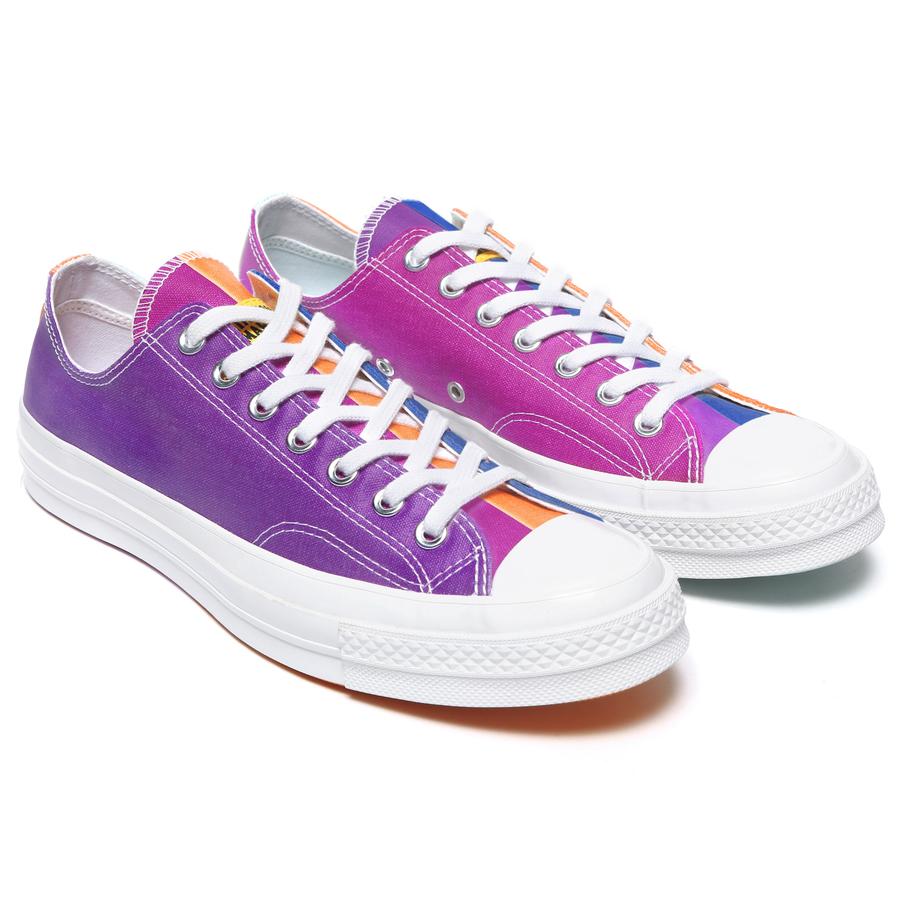 Adidas Yung-1 Lucky Cloud
Releasing in unisex sizing (note to brands, always do this) this special iteration of the Adidas Yung-1 silhouette features a mixed suede and leather upper with a traditional Japanese art influenced cloud embroidery. They don't exactly scream "summer" but who cares? The seasons are changing and these are super dope. The embroidered clouds are a nice touch that makes the shoes worth more than your stock Adidas Yung-1, they could've just printed the pattern on the shoes, but they went the extra mile and embroidered them. Good call!
The Adidas Yung-1 Lucky Clouds will satiate the appetite of anyone who hasn't been able to get their hands on the Arizona Iced Tea collaboration. These are better.
The Adidas Yung-1 Lucky Cloud is out now exclusively at Caliroots at a retail price of $155. Pick up a pair exclusively at the Caliroots online store.