Welcome to the first week of October! We are officially in the spooky weather season, meaning it's time to jacket, sweater, and layer up. On the kick's front, it's a less eventful week than we've been having, no major drops or collaborations and, shockingly, not a single YEEZY in sight! (A good sign for those waiting on an album.)
This scarcity of releases is great news for anybody who recently dropped a fat wad of cash on a new fall or back-to-school wardrobe. You can pick up a pair of kicks on this list anywhere between $85 and $160 — that's an SNX rarity! Unfortunately, that money you save will likely be spent on the latest Palace and Supreme drops. It never ends does it?
Here are all the best sneaker and apparel collections set to drop this week, happy October!
Adidas Tyshawn Signature
Inspired by the unique style of up-and-coming pro skater Tyshawn Jones, this fairly new silhouette that bears his name looks like a classic basketball trainer but is fully constructed with skateboarding in mind. Featuring a molded sockliner for added comfort on the board, an EVA midsole designed to push back against impact, and an abrasion-resistant toe that keeps your kicks fresh no matter how hard you ride, the Tyshawn's are made to take a beating and are a pleasant surprise to Adidas early fall lineup.
Dropping in both a double cloud white and scarlet colorway, as well as a cool core black and light blue, the Tyshawn's manage to look drastically different from one another despite their very simple colors. We're not complaining, it just makes it a little hard to choose which one we think is best. Go with whichever speaks to you first.
The Adidas Tyshawn Signature is out now for a retail price of $85. Pick up a pair at the Adidas online store.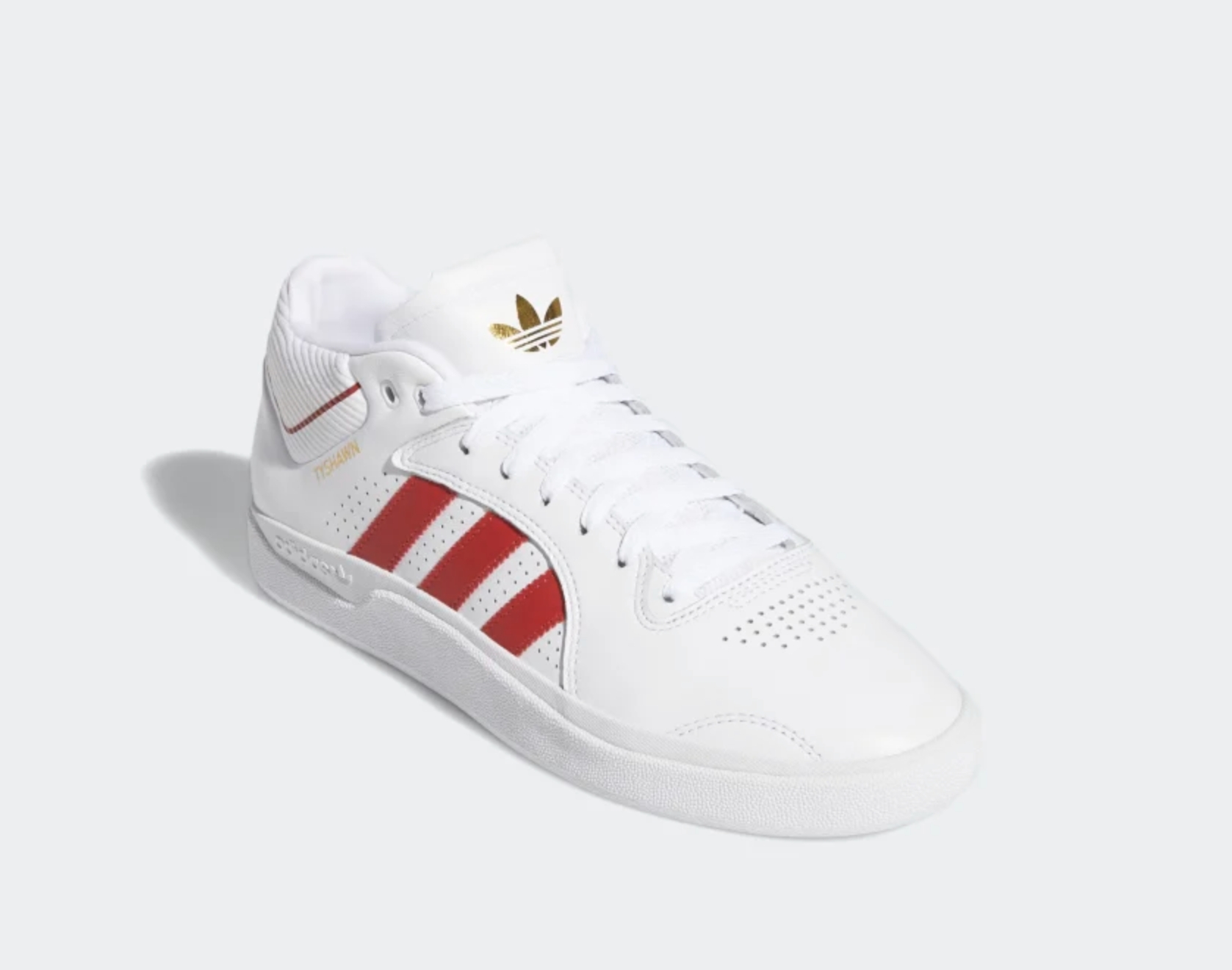 Nike Air Jordan I First Class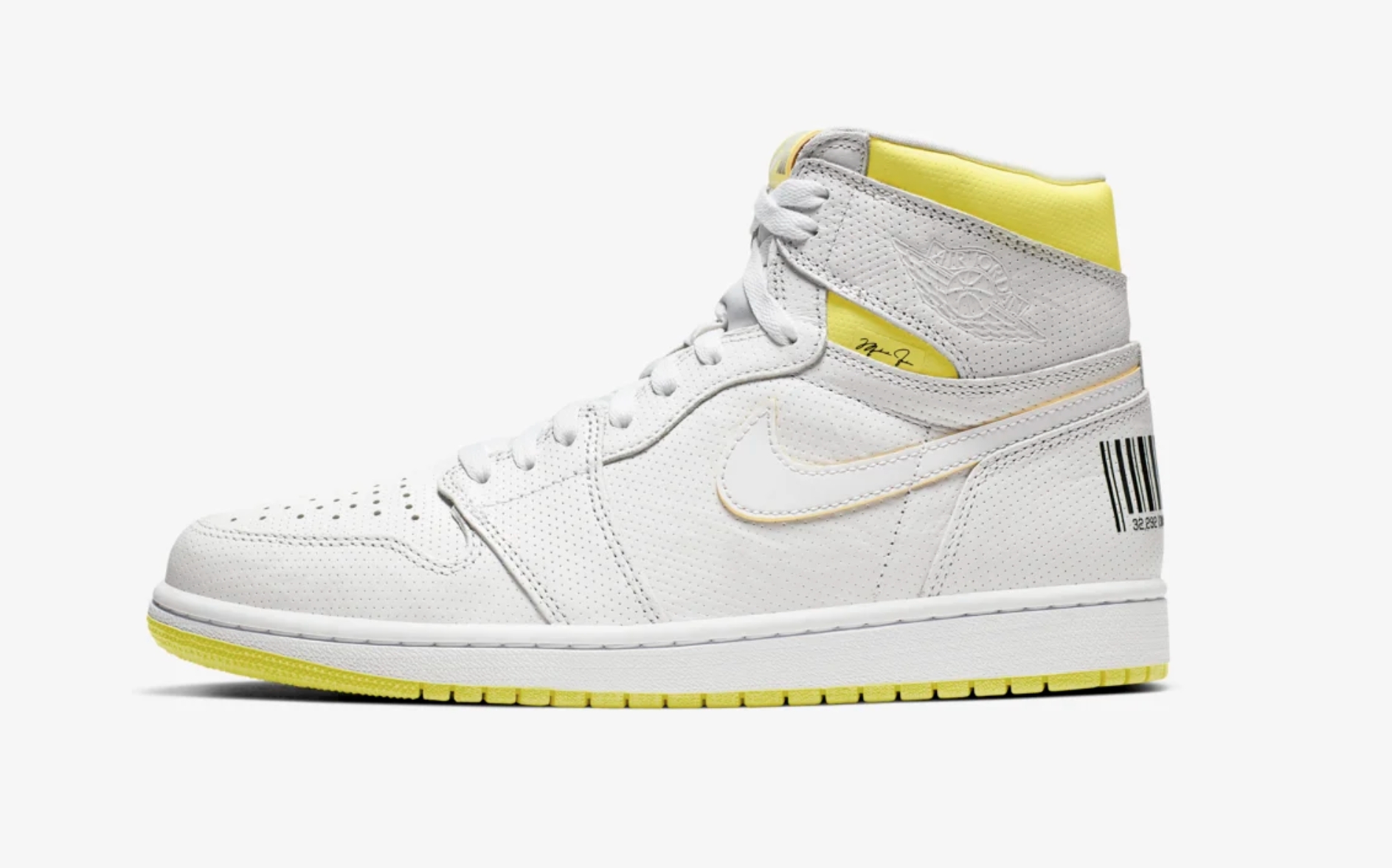 I have a small gripe with the name of this sneaker. The name "First Class" implies — at least to me — some sort of luxury take on the Jordan I, that's a dope idea, but apparently first-class to Nike conjures up images of shipping and packages, because the Air Jordan I First Class is adorned with barcodes and shipping label design motifs along the heel and ankle collar.
I'm just going to say it, that's a way less cool idea. Sorry, Nike.
That isn't to say the Air Jordan First Class is a bad shoe, it's not, it has premium perforated white leather, eye-catching yellow accents, a duo-toned swoosh and it executes the current trend towards production-model-replicas quite well, but I can't get behind the naming, it just feels off to me. Regardless, the sneaker would still look dope for any weekend pick up games and will surely make for a great workout shoe in your rotation.
The Air Jordan 1 First Class is available now for a retail price of $160. Pick up a pair at the Nike online store or select Nike retailers like Titolo.
Nike Air Force 1 Vandalized
This women's sized deconstructed take on the classic Air Force 1 feature split suede swooshes, a tumbled leather upper and an overall asymmetric approach to design, with mismatched mystic green and light blue colors on the swooshes, eye stays, and heel labels. The sneaker's off-kilter colorway is balanced out by a warm gum sole that helps ground the design and bring the whole look into focus. As of now, there are no Men's sized Air Force 1s getting the Vandalized treatment which is a shame, but if this colorway isn't doing it for you, Nike also has a black and yellow iteration.
The Nike Air Force 1 Vandalized is out now for a retail price of $110. Pick up a pair at the Nike online store.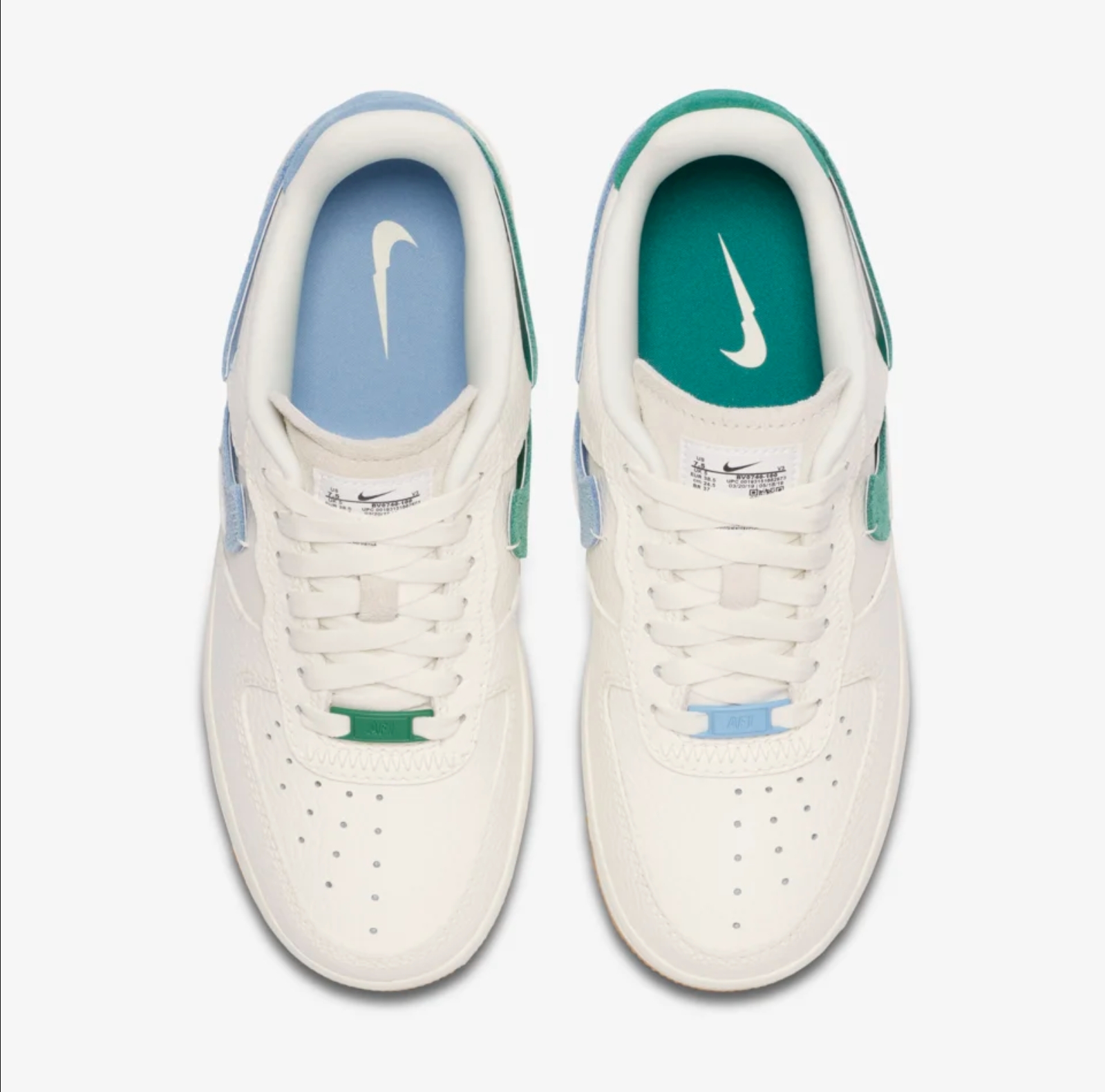 Parley x Adidas Rework ZX Torsion Boost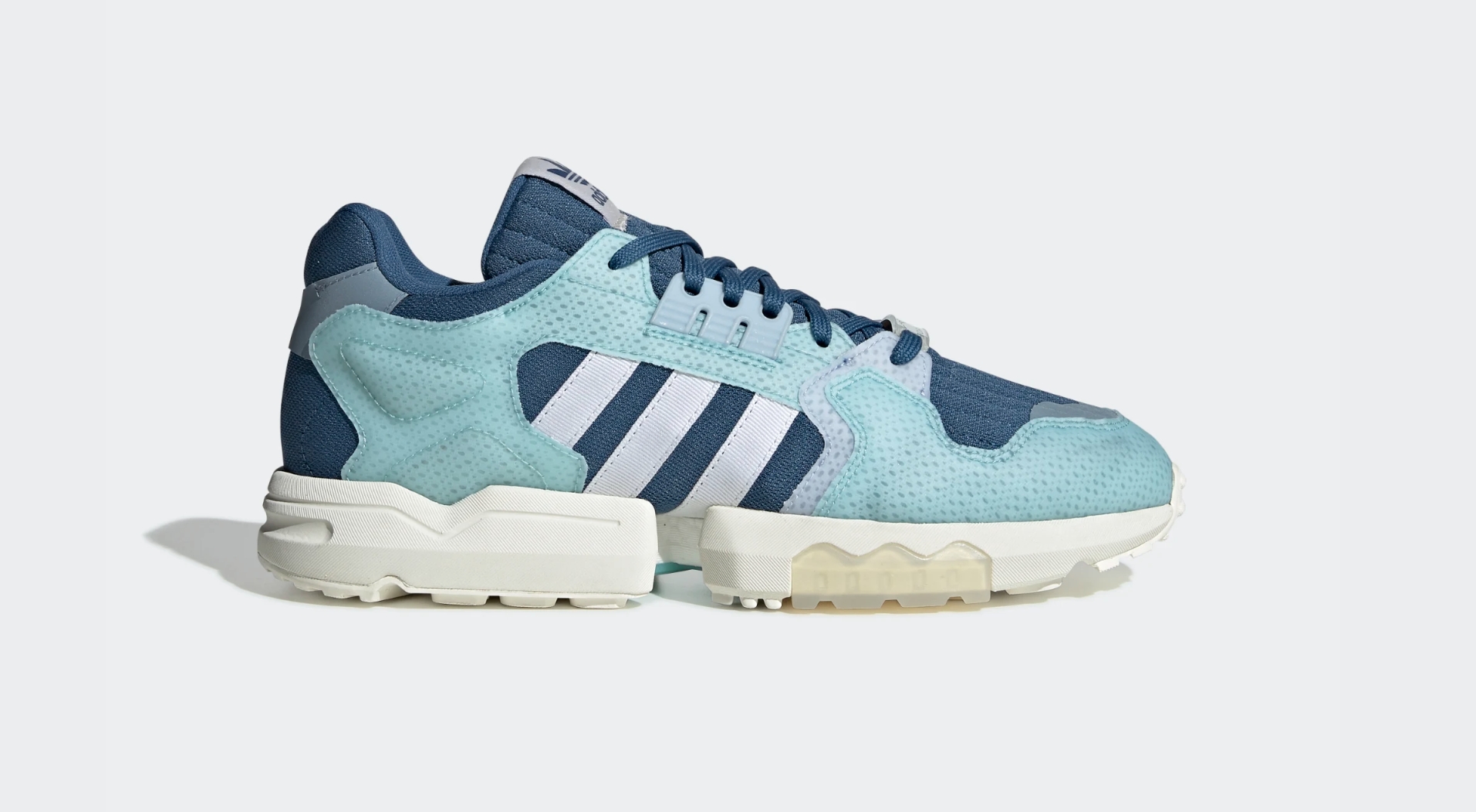 I'll be the first to admit that the new Parley and Adidas collaboration isn't the greatest sneaker drop of recent memory. If this design wasn't made from recycled plastic waste from beaches and coastal communities around the world it probably wouldn't make this list. But it is, so it did.
Look, it's time we all embrace renewables in the fashion industry. According to statistics collected by EDGE, the global apparel market is one of the largest polluters in the world, second only to oil. Yes, oil. So bring on the era of the renewable shoe.
The ZX Torsion Parley features an upper composed of mesh and leather, with suede overlays and a modern see-through window on the midsole that reveals the custom BOOST cushioning. We're not really digging on two of the colorways, so we've only included the best, a combination of off white, clouds white, and hi-res aqua colors with 3M reflective detailing along the heel and Adidas three-stripe.
The Parley and Adidas ZX Torsion are out now. Pick up a pair exclusively through the Adidas UK store for a retail price of $147.
Converse Chuck '70 Hi Blocked Camo
Camo is having a bit of a moment as of late and we think the pattern looks particularly fresh when it's dressed in non-traditional colors like arctic white or BAPE's signature orange. This latest iteration of the Converse Chuck 70 isn't exactly arctic camo, but it's hard-to-classify color scheme is what makes it so unique and, therefore, better!
Featuring a white canvas upper with carbon grey and egret camo patterning overlayed, the Blocked Canvas Hi-top Chuck features a vulcanized rubber outsole, flat cotton laces, and a rubberized Chuck Taylor All Star patch. It's a look we haven't seen on the Chuck 70 in a minute and it pairs nicely with the toned-down looks of the fall season.
The Converse Chuck 70 Blocked Camo is available now for a retail price of $85. Pick up a pair at select Converse retailers like Kith.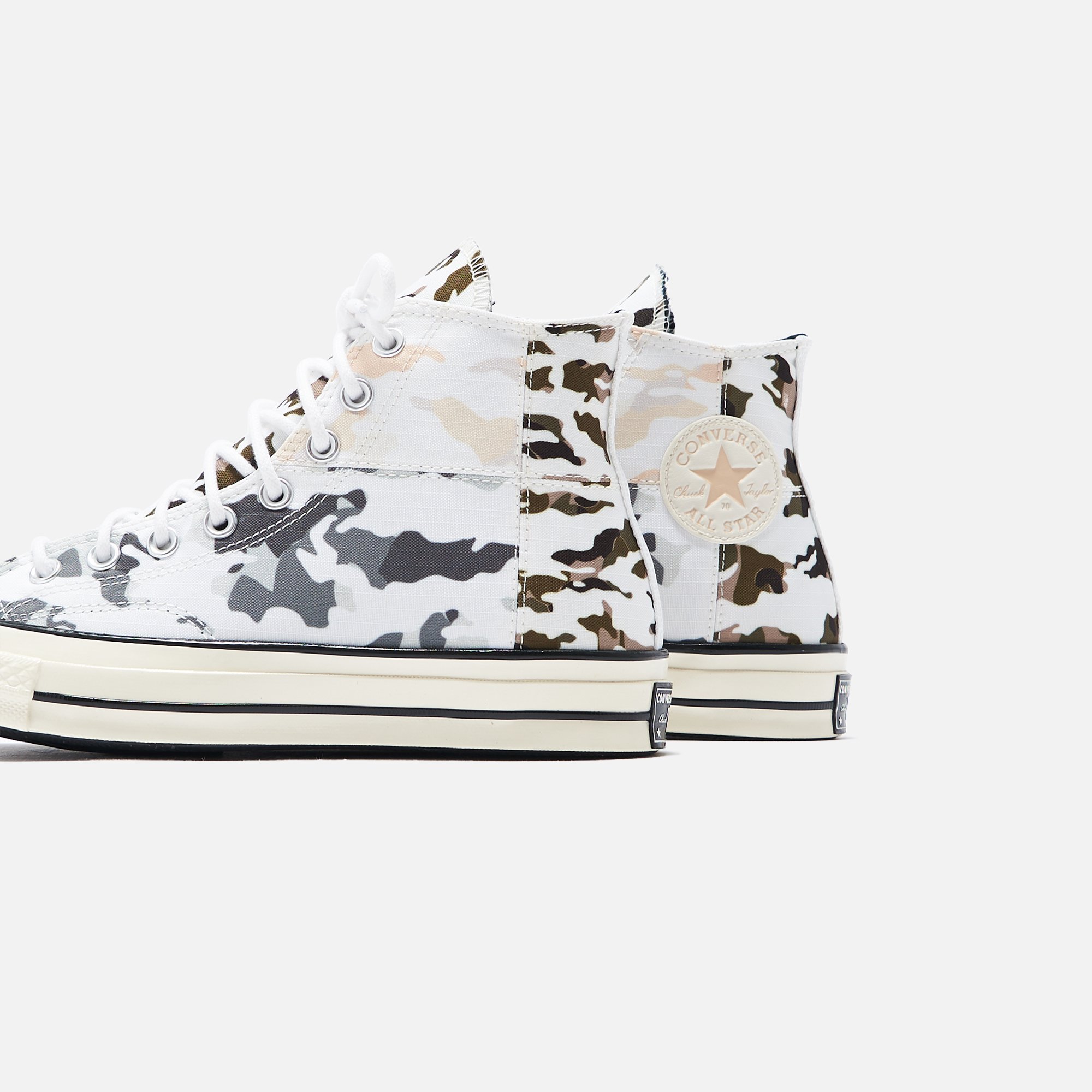 Anti Social Social Club — Feeling Anxious For No Reason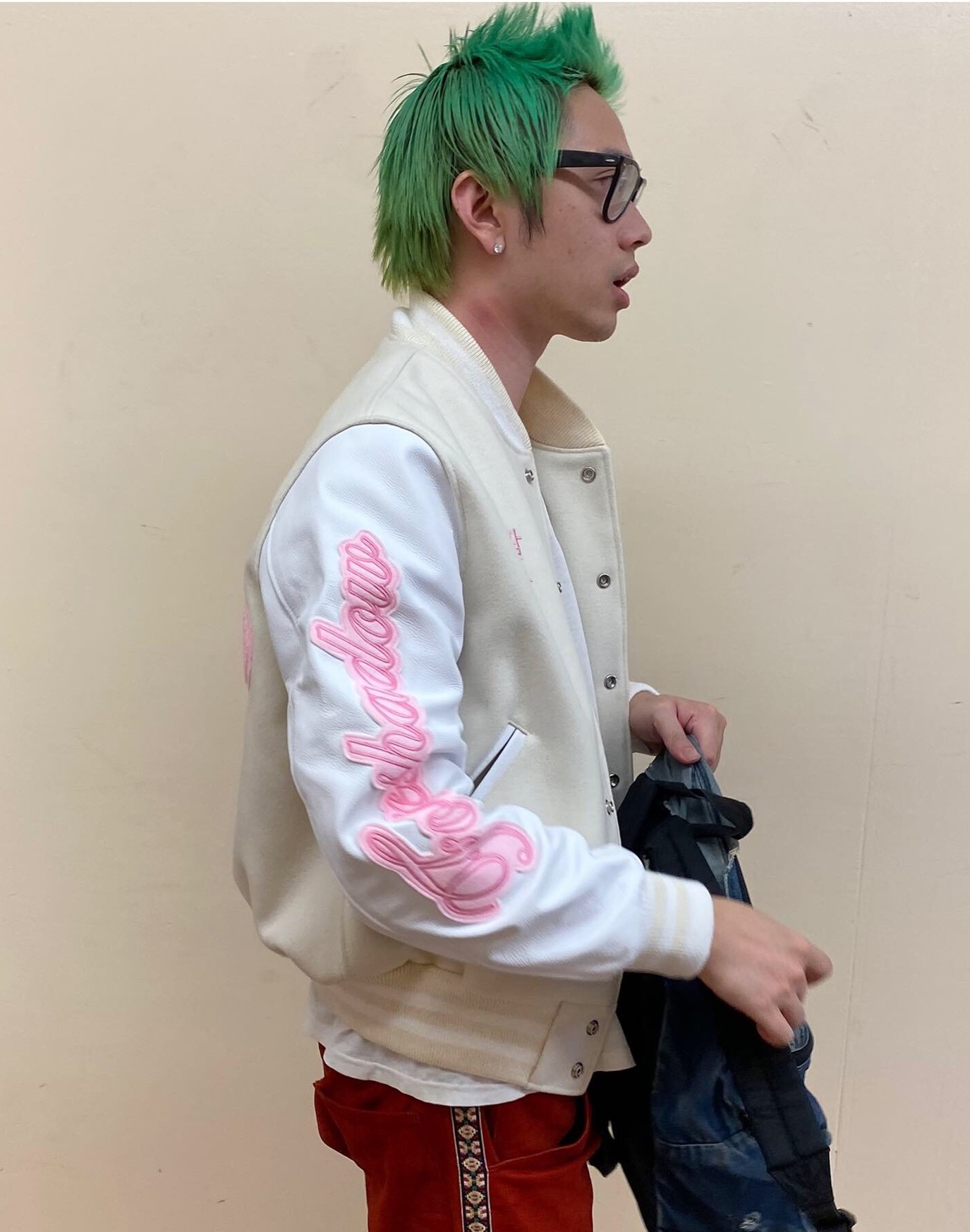 Anti Social Social Club, the only label that actively mines anxiety for fashion, is set to drop their latest winter collection on October 5th and its packed full of winter wear to meet the changing weather. Highlights include the pastel and beige varsity jacket, and the various pastel-toned hoodies that feature ASSC's signature phrases like "Give Me Happiness Give Me Pain" and "I'm Good." The collection will also feature a number of long sleeves, and tees in colors that range from light pastels to more intense and saturated colors like volt yellow.
The Feeling Anxious For No Reason collection drops worldwide on October 5th, shop the collection at Anti Social Club's online store.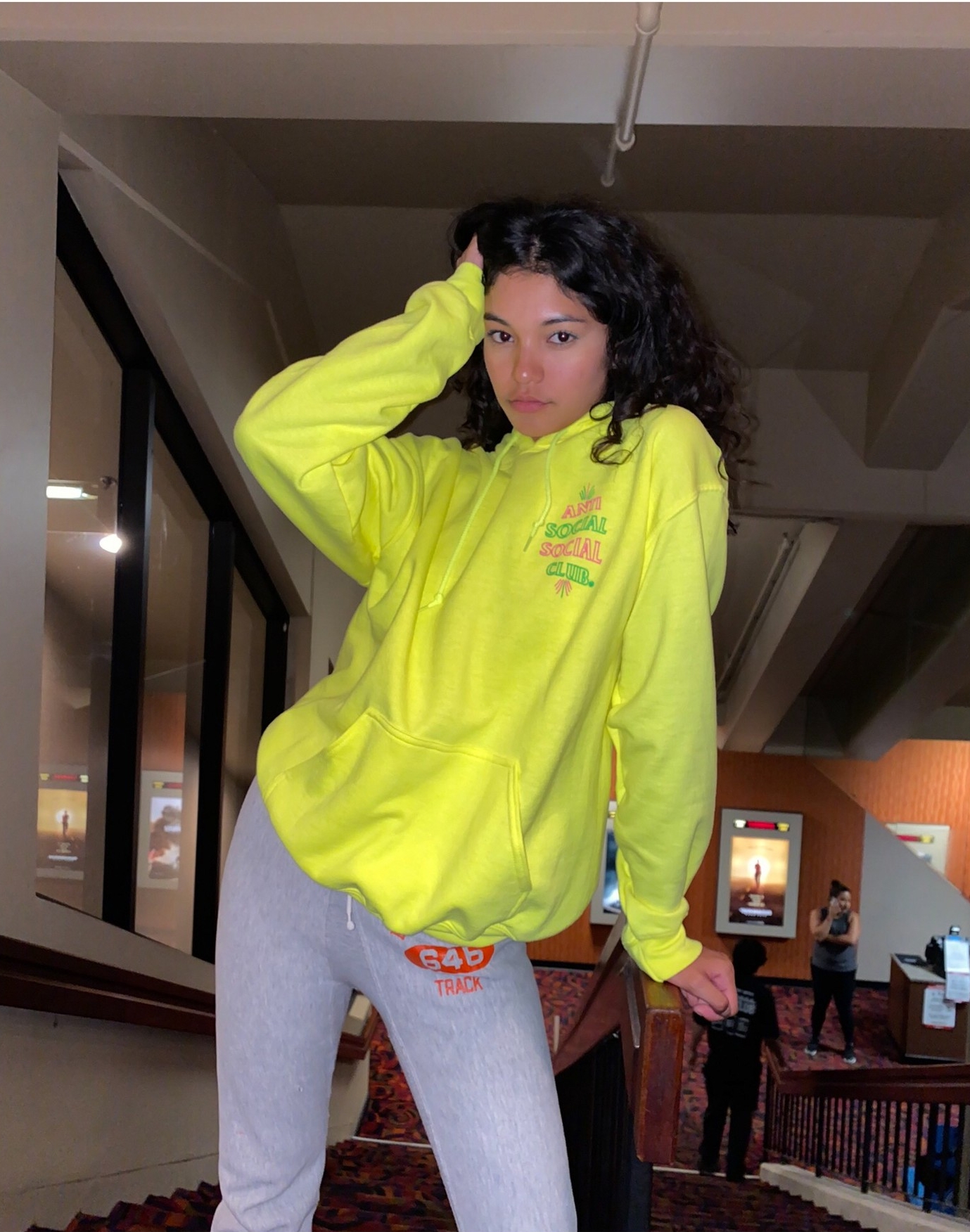 Palace — Early Winter Drop
Palace's autumn collection has come and gone but the popular streetwear brand is already getting a jump on winter with a collection of flannels, crewnecks, and quarter-zip sweaters that will be dropping in the coming weeks. First up, Palace will be dropping a navy knit hoodie with cave-drawing inspired Palace branding, a mustard hoodie, a wavy flannel shirt that'll make everyone around you think they're either drunk or you're wearing a shirt that's never been ironed, and a Palace duck graphic knit sweater, the obvious highlight of the collection.
Palace's first winter drop is launching in-store and online this Friday, October 4th at 8:00 am PDT. Be ready if you have your eye on a specific piece, Palace drops are selling out faster than ever.
Supreme Honda Fox Racing Collection
We are being spoiled by Supreme drops this season. The latest is a collaboration between the label, Honda, and Fox Racing and is a Moto-inspired collection consisting of jackets, crewnecks, work shirts and racing pants. Admittedly, a lot of this drop just isn't functional — unless you're an off-road dirt biker you're never going to buy those racing pants, the goggles, the gloves or the Supreme branded helmet.
All good. For the non-dirt bikers among us, it makes the choices easier.
The full collection features iconic Supreme, Fox-logo, and Honda Racing Corporation branding, and we've chosen to highlight the pieces that'll look best in your wardrobe. Our favorites include the racing hoodie, the classic crewnecks, and the workshirts. To see the full collection head to Supreme's Instagram, where they've been teasing the collection all week.
The Supreme Fox Racing Honda collection is set to drop on October 3rd online and in-store at the New York, Brooklyn, Los Angeles, London and Paris Supreme stores.