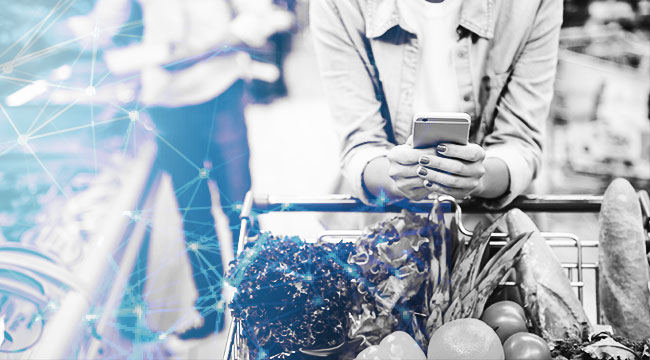 The holiday eating season is upon us, followed by "This year I'll eat better" season immediately following the new year arriving. But, eating better, and grocery shopping in general, can be a lot easier with technology behind you helping you sort out your list and save you money. Here are five apps that'll help you get the turkey on the table and better meals on the kitchen counter all year round.
Trello
Ah, the grocery list, one of the most useful and yet most annoying tools on the planet. Trello, a list and planning app, isn't specifically designed for grocery lists, but it's incredibly useful for its sharing and collaboration tools, meaning you can share lists with significant others or roommates to divide and conquer, or revise lists if somebody's at the store and you forgot something.
Favado
Everybody wants more for their grocery money, and Favado is a great way to get it. It gathers the sales circulars and other data from local major supermarkets and other chains and helps you collate it against your list so you know which stores have the best prices on which items. Then, just plan your local shopping trip.
BagIQ
Part of eating healthy starts with the food you buy, and BagIQ is all about tracking what you're putting in your pantry. As you use the app to scan receipts and your loyalty card purchases, it'll track how much you spend on food and the quality of what you're eating. It'll both support your health efforts and your budgeting.
Good Guide
What's green? What's not? What's got stuff you'd rather avoid and what doesn't? Good Guide will help you track what products are ecologically friendly and which are better left on the shelf. It's especially useful with packaged products, as you just scan a barcode, and it'll help you balance your ecological concerns with your budget.
Instacart
Let's face it, sometimes? You can't make it to the store. There hasn't really been an app that's fully cracked making grocery delivery more than an occasional luxury for most of us, but Instacart has so far come the closest. Keep an eye out, though, as Amazon is likely to make some aggressive moves into the grocery industry with the Whole Foods buyout.
What apps do you use for a better grocery shop? Let us know in the comments!