Last night, at the historic Mack Sennett Studios in Los Angeles, innovators from the worlds of TV/film, music, gaming, and art came together to highlight jaw-dropping creative content built on 8th Gen Intel® Core™ processor-based PCs with Intel® Optane™ memory. Uproxx and Intel teamed up for "CRE8," an inspiring live event celebrating creative genius and technology's role in the creative process. The event was the unofficial kick off of the "CRE8" campaign from Uproxx and Intel, highlighting today's creators using the technology to unleash their imaginations.
CRE8 was akin to watching a high-wire act, as all the exhibitions were being created on the spot, in real time.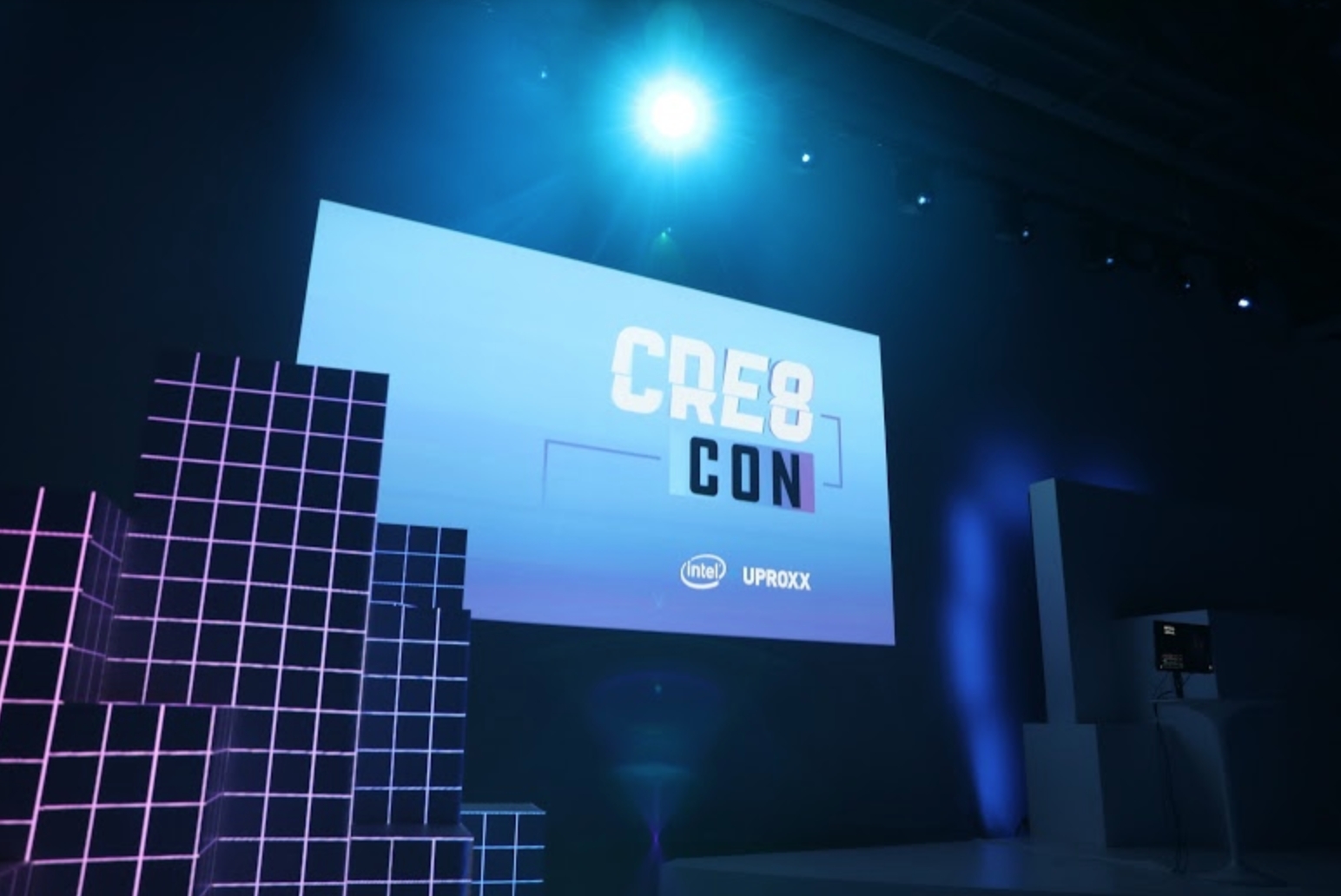 First up was an exhibition from Optical Animal, a leading force in the world of video design that collaborates with many of the world's biggest artists and brands. Over the years, Optical Animal has turned landmark venues like MoMA into projection mapped parties, and went viral by projecting onto a pool full of 250,000 ping pong balls during Art Basel week in Miami. Optical Animal's presentation showed what it takes to shift your sense of perspective and push the convergence of design and technology. Using a "Creative Director" (volunteer) from the audience, the team created a dynamic multi-media installation by projection mapping video onto 3D shapes and manipulating various visual components in real time.
Next up was Sally Slade, a lead AR/VR Developer at Magnopus, a content creation house for emerging technologies in virtual reality and augmented reality. Slade collaborates with developers, researchers, artists and creators to build experiences at the convergence of both digital and physical worlds and is dedicated to creating experiences that have previously been deemed impossible. Last night, in a matter of minutes, Slade constructed a classic side-scroller game (a game style viewed from the side, advancing left to right, such as Super Mario Brothers) in front of the amazed crowd. As the audience suggested things to be added to her 2D side-scroller game, Sally illustrated it in Photoshop, in real time. With the help of the audience, Slade then transformed the game into a stunning, photo-real VR experience.
After a brief intermission came Simón Estrada, an Art Director at the Jim Henson Company and a character designer for Rick and Morty and F is for Family, who created a wild 2D scene through live illustration. By compiling dozens of pre-created layers in Photoshop, Estrada brought the scene – an intergalactic Department of Motor Vehicles – to life, and then took it to the next level by live illustrating characters selected by the audience into the scene.
The evening closed with an exhibition from James Castaneda, who is one of music's most sought after Lighting Designers, working with the world's most popular festivals like Coachella, Electric Daisy Carnival, and Lollapalooza and for artists such as G-Eazy, The Chainsmokers, and Gucci Mane. Castaneda instantly transformed CRE8 into a rave-like experience, running a massive light show on the fly, all from his laptop. Castaneda also let the audience choose the beat for his demonstration (the Los Angeles crowd went for the Trap beat). With the music pumping, Castaneda turned the Mack Sennett Studios into a cosmic display of lights, smoke effects, and groove.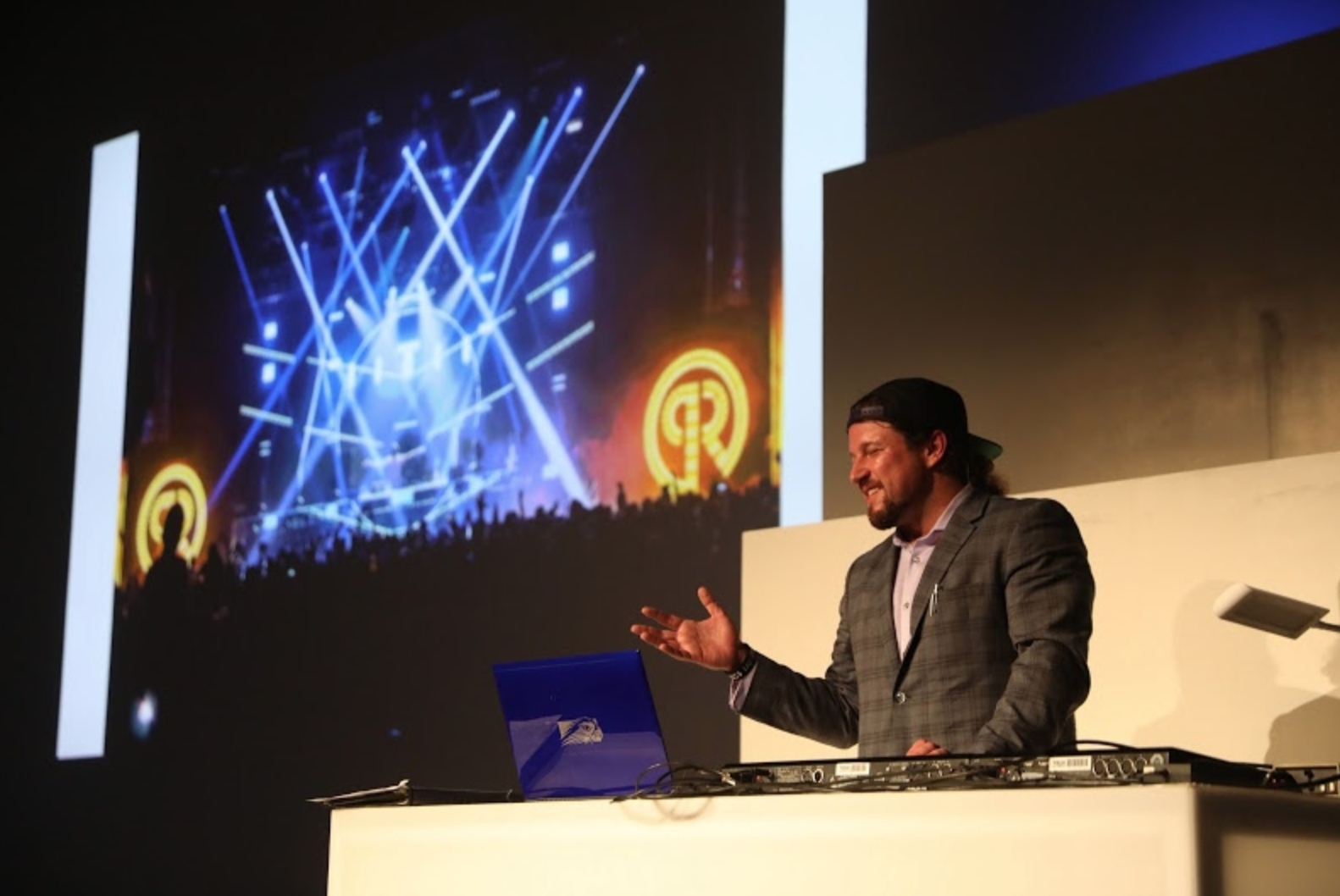 "At Uproxx, we seek out the stories and the people that are creating culture and changing the world," said Uproxx Publisher, Jarret Myer. "Through their technologies, Intel allows these innovators to think differently and reach new heights. This is something we're happy to put a spotlight on, and hopefully it inspires others to create."
The CRE8 campaign will feature an online video series, editorial support and original social media content.
PCs with 8th Gen Intel Core processors and Intel Optane memory create a perfect synergy to optimize performance and responsiveness for how you are using it most often—meaning easier multitasking and faster rendering. To learn more about Creator PCs, visit create.intel.com.