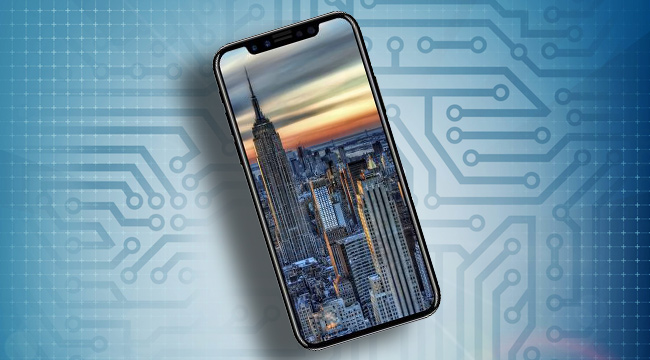 While rumors have swirled around every iPhone release, the rumors around the launch of the iPhone 8 have been slightly different — because many of these rumors are being confirmed, accidentally, by Apple itself. Now the company's financial reports may have confirmed another rumor, namely that the iPhone 8 is arriving in September.
BGR has a breakout of the logic, but to boil it down, Apple is expecting to make a lot of money in its fourth financial quarter of 2017, which ends in late September:
Apple's forward guidance for Q4 2017 — the period which finishes at the end of September, just days after Apple traditionally launches a new iPhone — was $49 to 52 billion. Analyst predictions averaged out at $49.1 billion.
In other words, Apple is expecting to make several billion dollars more that most stock analysts think it will. This is important because these reports are essentially goals Apple sets for itself, and missing them tends to result in stock price sinking like a rock. Therefore, it would be in Apple's best interest to get the phone out on time.
That said, Apple might just be overly bullish on the HomePod and people upgrading their iPhone regardless of whether the iPhone 8 appears or not. Or perhaps Apple has managed to keep a major deal secret; if its self-driving car software is doing well, for example, that would decidedly be worth several billion up front. No matter how you look at it, though, Apple definitely has something up its sleeve, and we'll find out just what it is by the end of September.
(via BGR)