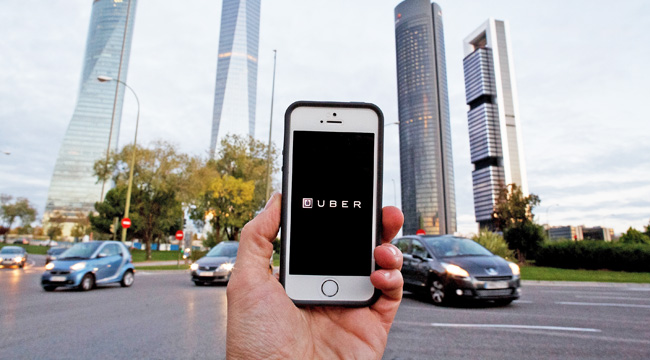 2017 has been a disastrous year for Uber, and a tragic one for Travis Kalanick. While he's had no shortage of personal scandal, he's also had to deal with the passing of his mother in a boating accident. So Kalanick is stepping away from the company he founded, indefinitely, to deal with that.
Or, at least, that's what Kalanick is saying to employees. While there's likely a degree of truth to the statement, the report Uber commissioned from former attorney general Eric Holder is not favorable to the founder and CEO, who largely controls the company's voting stock, according to CNN:
The report recommended reevaluating Kalanick's responsibilities at the company as well as "enhancing board oversight" and boosting the board's independence. It suggested establishing protocols for escalating HR complaints, as well as modifying Uber's performance review process to create transparency and provide continuous feedback to employees. The report also said there needed to be a more professional work environment, and suggested restricting reimbursement of alcohol-related events and prohibiting romantic relationships within the same chain of command.
Uber has been facing problems across the board, from labor relations issues that recently forced it to pay out millions in back wages to the persistent sexual harassment allegations that somehow keep getting worse, most recently with the revelation of Kalanick's 2013 guidelines for sex between employees. The company has faced a multitude of questions over the last few months about its direction and ability to move forward, and it's likely smart of Kalanick, for whatever reason, to step away. Still, it's unlikely that Uber's rough 2017 is finished just yet.
(via CNN)