It was a great year for television overall, so much so that you could've watched 25 or 30 television series this year and still not seen all the good ones. Peak TV means picking and choosing. Amidst all this great television were some really remarkable performances, many of which didn't get the notice they deserved because their shows weren't as widely seen.
Below are 20 of the biggest stand-out performances of the year, performances that — for one reason or another — stood out among other great performances in their respective series.
Regina King and Carrie Coon for their intense, Heat-like chemistry on The Leftovers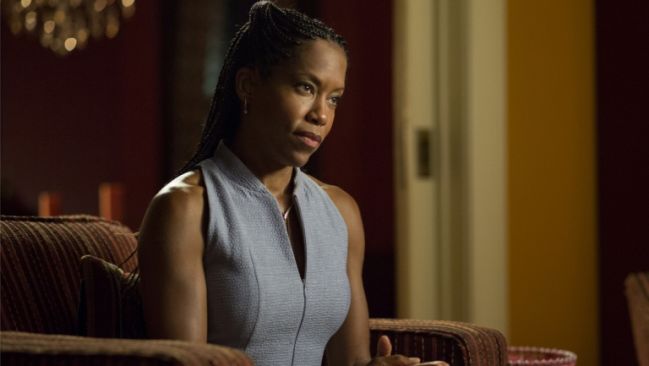 Regina King received her long-deserved Emmy award earlier this year for American Crime, and Carrie Coon is a Tony nominee. There's no question that the two can act, but about two-thirds through the second season of The Leftovers, they shared one of the most riveting, intense scenes on television this year, the kind of scene where a viewers can go 45 seconds without realizing they're breathing. Sitting across from one another, King and Coon traded verbal blows in a 10-round bout, and neither flinched at each other's knock-out punches. It was transfixing.
Bokeem Woodbine and Zahn McClarnon for their contrasting scene-stealing styles in Fargo
Woodbine and McClarnon are both veteran character actors who have been around a long time, but in season two of Fargo they transcended their "That Guy" status. The two stole every scene they were in, but did so in opposite ways: Woodbine did it with a bad-ass, intoxicating sing-songy approach (see the "Jabberwocky" monologue, above), while McClarnon — who played Hanzee — stood out with a quietness that was both aloof and intense. It's not easy to stand out in a cast as good as the one Fargo has assembled, but like Alison Tolman did in the first season opposite Martin Freeman and Billy Bob Thornton, Woodbine and McClarnon proved that you don't have to be the star of a show to make an impression.