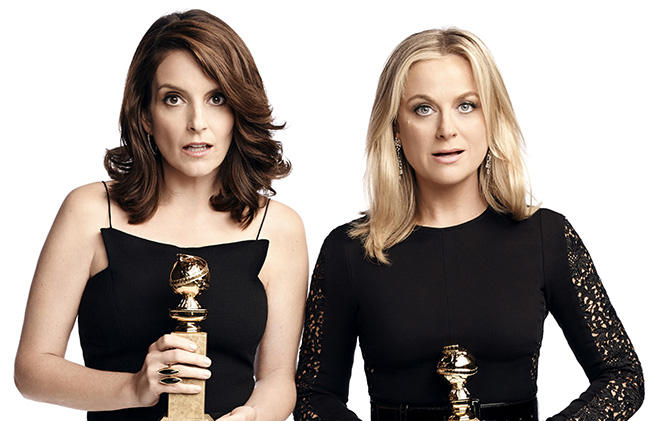 Awards season officially kicks off this evening with the 72nd Golden Globe Awards. Brush up on the nominees, the presenters, the odds to win, the preview, and that one incident that almost shut the Golden Globes down forever, and from there all that's left is to simply get excited for the latest (and presumably greatest) Fey-Poehler hosting stint and all the good times to come.
As I seemingly mention every year in this discussion, what the Globes lack in credibility they make up for in boozy celebrities, categories that matter, and the funniest hosts going.
Best. Awards. Show. Ever.
We're open for business during the red carpet with things really cranking up at 8PM ET.