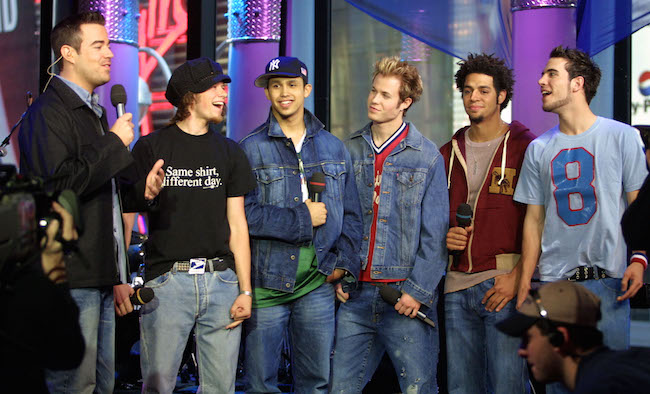 Get those Bop back issues out of your estranged dad's garage! The American Broadcasting Company is going boy crazy for reality TV, pop music and your local tween's benefit.
Variety reports that former Making The Band showcase ABC is returning to the reality TV + dance teens genre with the order of Boy Band. For those that enjoy seeing your boy bands forged through the noble art of network TV competition, you'll be happy to learn that the show features one band being whittled out of the results of a battle format. If the ratings dip? Hand-to-hand combat could always be an option.
"Performers will compete for spots in a band with a recording contract at Hollywood Records, with viewers voting live at home for their five favorite potential members," explains Variety on the stakes.
The host and judge/mentor roles haven't been filled just yet, although ABC is said to be looking at former girl and boy band members as options. Launching pop acts off reality TV isn't really the lucrative market it once was, but reality music TV is still going fairly strong with The Voice still drawing a sizeable audience even while the acts they generate fail to truly breakthrough. The curiosity factor alone is definitely a draw, although maybe now's the time for America (and ABC) to gamble on an extra large boy band of the K-Pop or Boyz 12 variety.
(Via Variety)