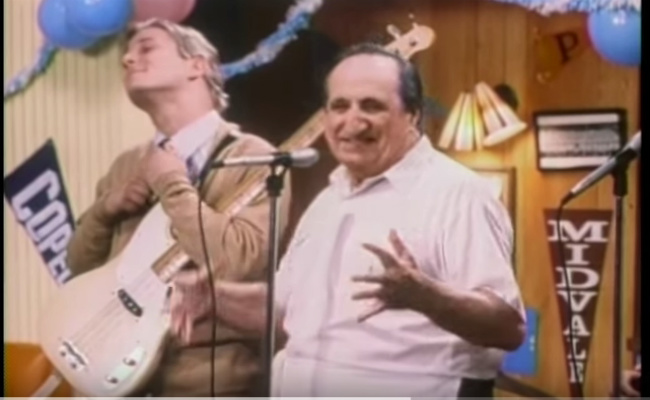 Actor Al Molinaro, who played the chef at and owner of Arnold's on the ABC sitcom Happy Days, passed away on Friday at the age of 96.
Molinaro played Al Delvecchio, the owner of the the drive-in frequented by many cast members of the hit series, which aired from 1974-1984 and documented the lives of a group of teenagers navigating life in 1950s Milwaukee. He appeared in 146 of the show's 255 episodes and also co-starred in it's spinoff, the short live Joanie Loves Chachi, in 1982-1983.
Molinaro, whose death due to a gall bladder issue was confirmed to TMZ by his son Michael, was introduced to 1990s audiences by way of the music video of the Weezer hit song "Buddy Holly," a mashup of the band superimposed into scenes taking place in Arnold's from Happy Days and footage from the show.
(Via TMZ)