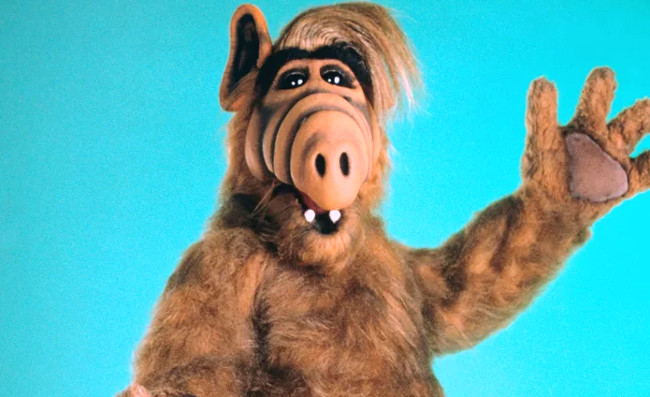 Perhaps no sitcom better sums up the attitudes of the 1980s than ALF. Short for "Alien Life Form," the sitcom followed the title cat-snarfing alien as he freeloads with the Tanner family (no relation to Danny) across four years and a hundred episodes. Despite the fact that the show was an enormous amount of work for everyone involved, creator Paul Fusco has spent the better part of the last quarter-century trying to get Alf back in front of cameras, to the point where he turned up on Fox News. And it appears that Fusco is finally getting his wish.
Hollywood Reporter says that Warner Bros. Television is interested, although it's not clear where Alf might land, network-wise:
The reboot of the series, starring the friendly alien ALF (Alien Life Form) who lands in the home of a middle-class family, would reportedly focus on ALF returning to Earth, with a new family and characters. Original writers Tom Patchett and Paul Fusco are attached, sources tell The Hollywood Reporter.
If nothing else, this would answer the question of just what happened to Alf after the end of the fourth season, where he was caught by the feds. From the sound of things, he either escaped, or possibly was simply dumped on the next rocket out of town. And the character's surprise return in a surreal episode of Mr. Robot got a lot of positive notices. Just, hopefully, they have a better production process in place for the sanity of the actors.
(via Hollywood Reporter)