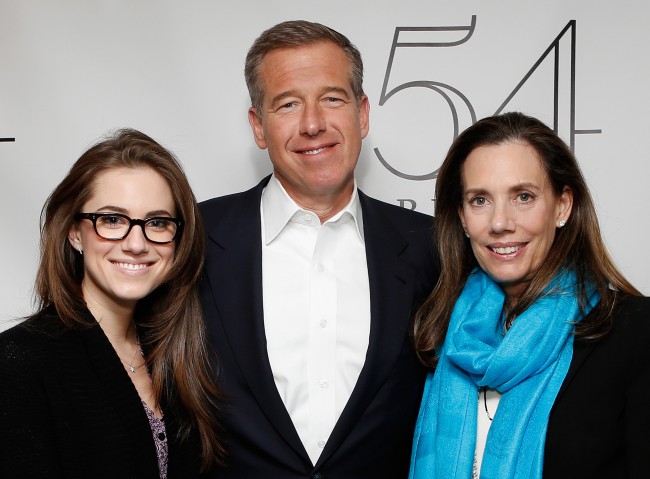 On Wednesday night, Allison Williams spoke publicly about her father, NBC host Brian Williams, and she defended him as a "truthful man" with a "respect for journalism."
At a recent Q&A at the 92Y, late night host Seth Meyers asked Williams about how the controversy surrounding her father Brian Williams has affected her family. She was supportive of her father, who is suspended from NBC News for six months without pay, and she was appreciative of everyone who has reached out and said they want him back on TV.
"This has been a really hard time," she began when Meyers asked how her family is doing. "Obviously [it's] toughest on my dad, who is sort of bearing the full burden of the responsibility for it, but my mom has been so strong and my brother has been amazing. My dad has always been there for us 100 percent of the time … so to be here for him is the least we can do."
She claims to have tested his patience as a father, as most teenage girls will do, but through the years, he has been a "really good dad."
"When he was in Iraq … I was in ninth grade and there was a father-daughter dance … before he left he said he would be back in time." But, "As the day was coming, it didn't seem like he was going to make it as he had promised … I was so upset and I got a surprise call from my dad from Iraq, and he was asking if I had a date to the dance. So that's the kind of man he is. I can't wait until he's back on TV and I know many of you guys feel that way. Thank you for all your support."
The way I see it, this is entirely fair. Less than a month ago, Brian Williams was defending Allison getting a rimjob on Girls. He has supported her career, and now she is supporting him. That's what families should do for each other, on- and off-screen.
Source: Page Six